We reviewed the current production of 'Annie' earlier in its run. This review is an updated version of a previously published one.
---
Annie is, without doubt, one of the best loved musicals around. It's a perfect medley of brilliant songs, a stand-out score and beautifully crafted characters that take you through the full range of emotions. Which means I was all the more shocked when I realised that the last time this show toured the UK was four years ago - it honestly feels like months!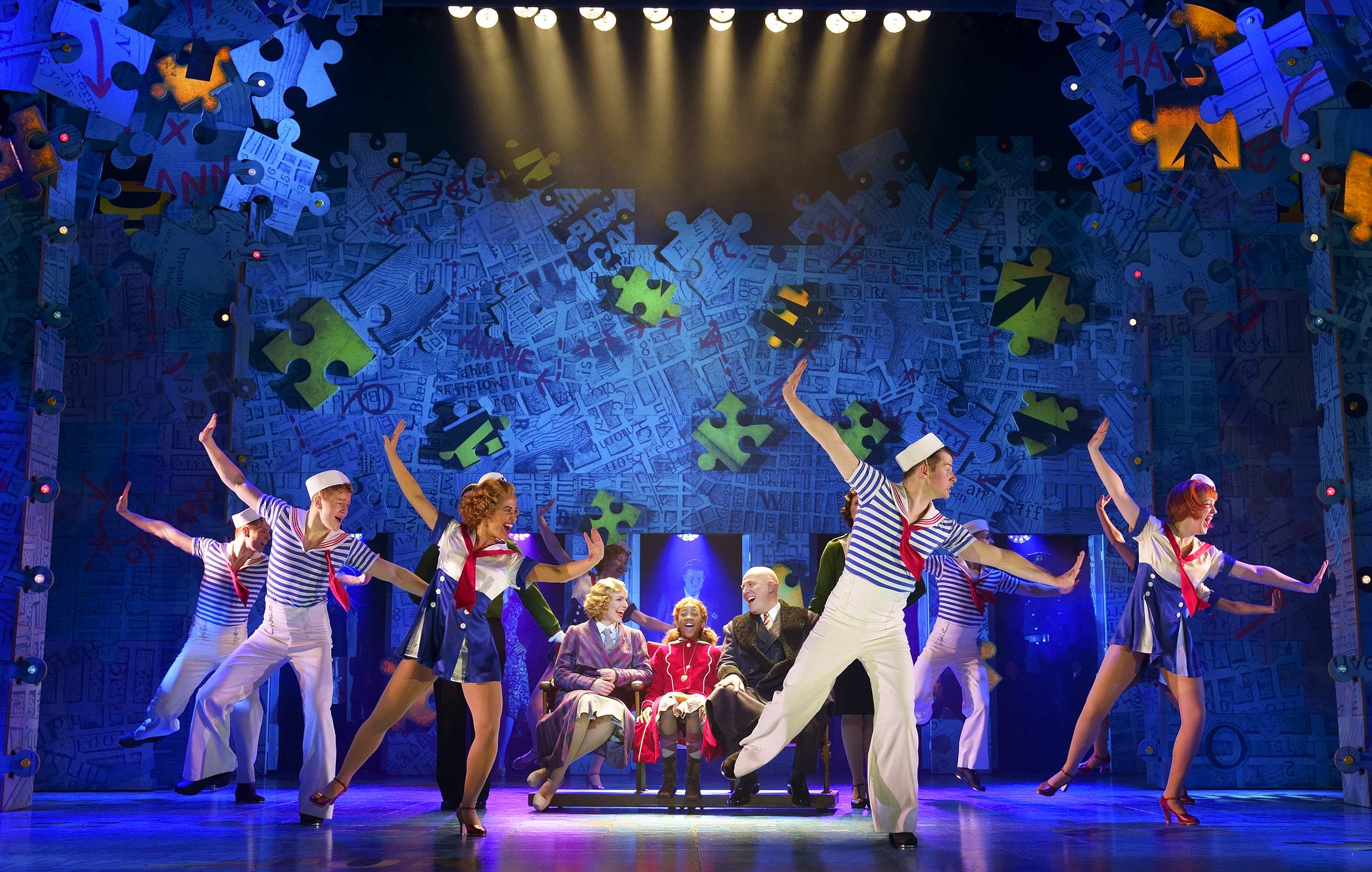 Set in 1930s New York during the great depression, Annie is a musical story that focuses on the typical plot line of a baddie, a fairy godmother and a knight in shining armour who saves the day.
Brave young Annie (Freya Yates) is forced to live a life of misery and torment at the orphanage of Miss Hannigan (Jodie Prenger, Oliver). Determined to find her real parents, her luck changes when she is chosen to spend Christmas at the residence of famous billionaire, Oliver Warbucks (Alex Bourne, We Will Rock You). Spiteful Miss Hannigan has other ideas and hatches a plan to spoil Annie's search but good triumphs over evil in this hit musical which has delighted audiences for almost 40 years.
Filled to the brim with iconic songs, including 'Hard Knock Life' and 'Tomorrow', it'd be very difficult to sit in the auditorium and NOT crack a smile.
Prenger leads the company in a sublime piece of casting, as Miss Hannigan - a distinctly trunchbull-esque role, she harnesses the essence of the character and brings her to life as though taking the character from the page. Coupled with her with incredible comic timing and a brilliant dry humour, the audience love her from the moment she bursts through the dormitory doors.
There is an age old adage that says not to work with kids or animals. Unfortunately, in a show based around an 11 year old girl with a dog, that would hamper the telling of the story somewhat. Fortunately, the 5 or 6 young leads on stage this evening proved conclusively why we should be so incredibly proud of the future of British theatre.
Leading 'Team Rockefeller', Yates gave an exceptional performance as the red-headed Annie. Confident from the get-go, she exuded charisma and star quality with a note perfect rendition of 'Tomorrow'. Clearly someone to watch for the future - British theatre's in VERY safe hands if the new generation of talent are on the same level.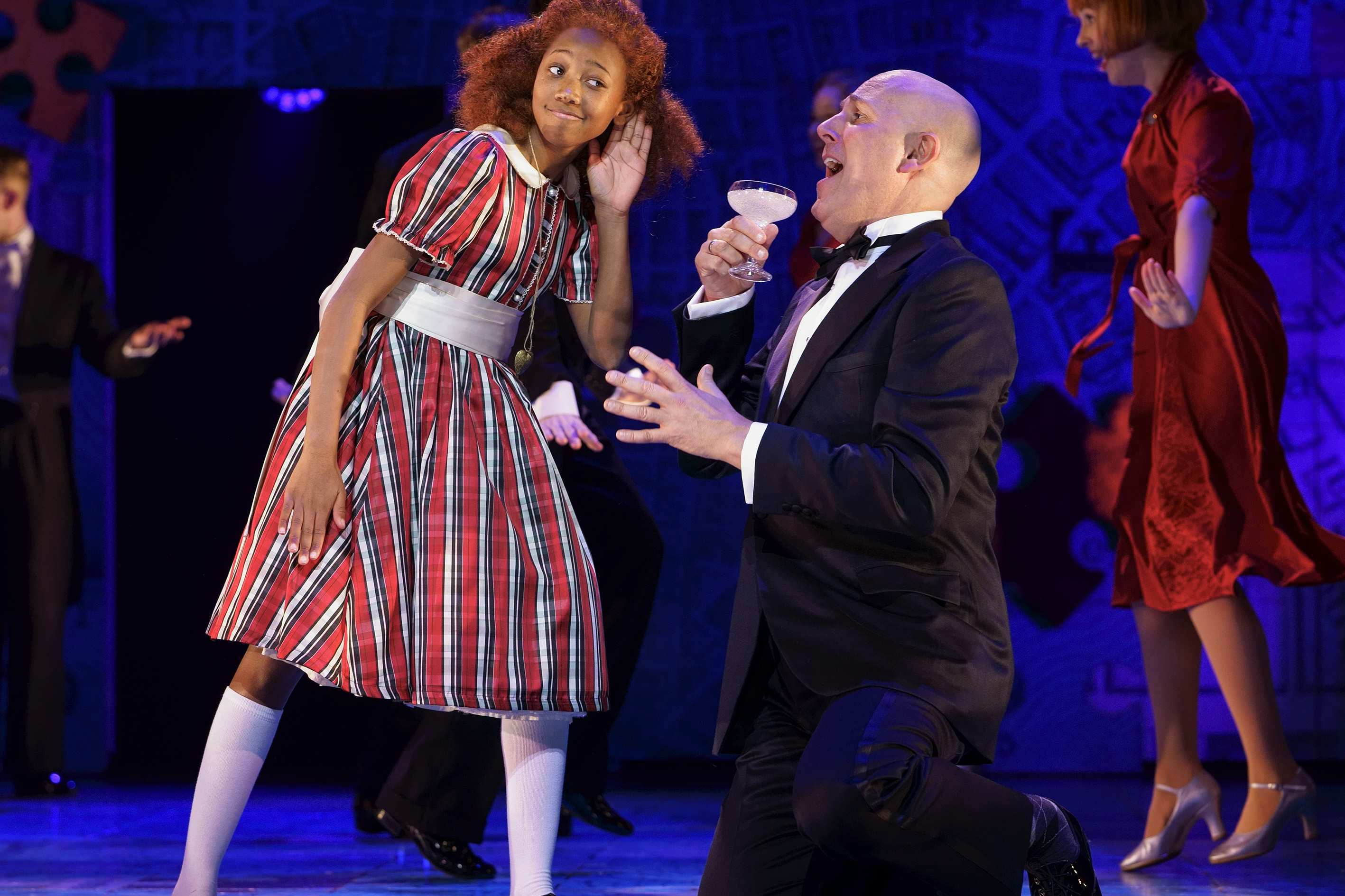 There's something about walking into a theatre - be it on the local touring circuit or a decked out west end venue - that makes it an experience like no other and you always hope that experience is capped by every performer blowing your socks off. Tonight, my expectations were not only met but exceeded with a cast who are a credit to the production and one that bring this tale to life with a flair that sets them apart from so many of their contemporaries.
This production of Annie is, without doubt, a classy, well staged and slick interpretation which is well worth going to see.
Annie plays at Birmingham Hippodrome until Sunday 11th August 2019. For more information, or tickets, head to birminghamhippodrome.com.