We reviewed the current production of 'The Girl On The Train' earlier in its run. This review is an updated version of a previously published one.
---
Based on the 2015 novel by Paula Hawkins and billed as a 'gripping' new play that will keep you guessing until the final moment, The Girl On The Train has well and truly arrived in Birmingham!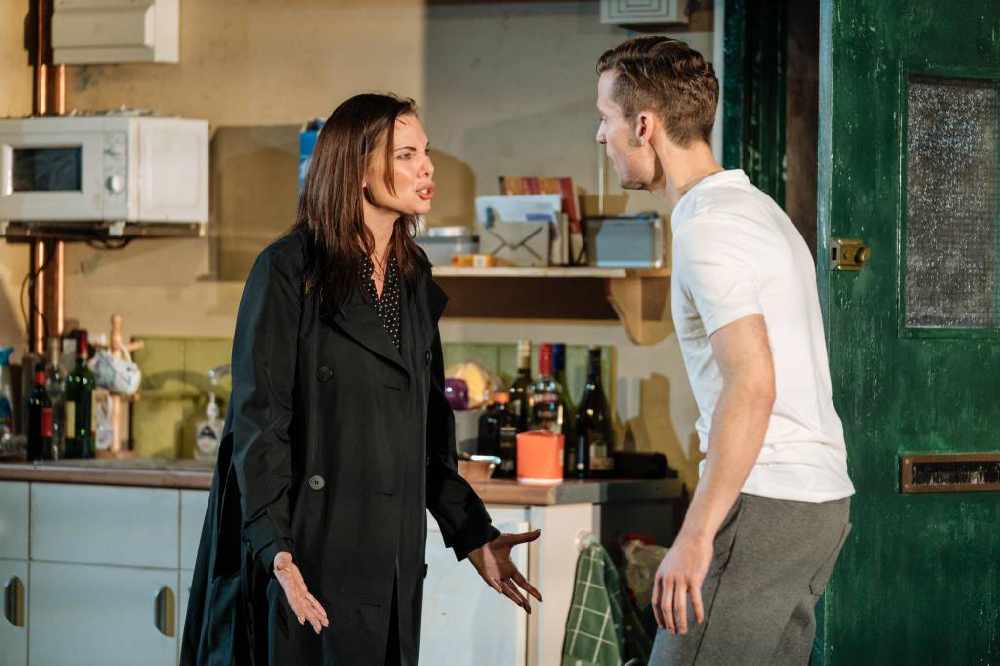 The story is, on the face of it, very simple. Rachel Watson longs for a different life and her only escape is the perfect couple she watches through the train window every day. They're happy and in love - or so it appears. When Rachel learns that the woman she's been secretly watching has suddenly disappeared, she finds herself caught up as a witness and suspect in a thrilling mystery in which she will face bigger revelations than she could ever have anticipated.
However, we all know not to judge a book - or its subsequent stage adaptation - by its cover and we soon learn that this production is full of twists and turns that thrown your 'absolute certainty' from pillar to post.
Samantha Womack (Addams Family, Eastenders) continues her run as Rachel, who suffers with an alcohol problem and narrates the story without ever confronting her audience. Dealing with flashbacks, voices and amnesia, Womack proves her worth from the get-go as an outstanding actress.

A large chunk of the audience probably know her best from her time on Albert Square, but see a different side to Womack this evening as she displays her outstanding skillset and takes her public on a journey - from moments of laughter to ones of harrowing inferred violence, her ability and devotion to her character was a joy to watch.
Adam Jackson Smith takes on the role of Tom Watson - Rachel's ex who may have more to him than meets the eye. His ability to go from caring old flame to a persona that's right at the opposite end of the spectrum was brilliant in its subtlety and up there with many of the best portrayals of villany. Most importantly - on both parts - this show maintained a grasp of realism that can be lost in so many adaptations - and this was appreciated by the audience.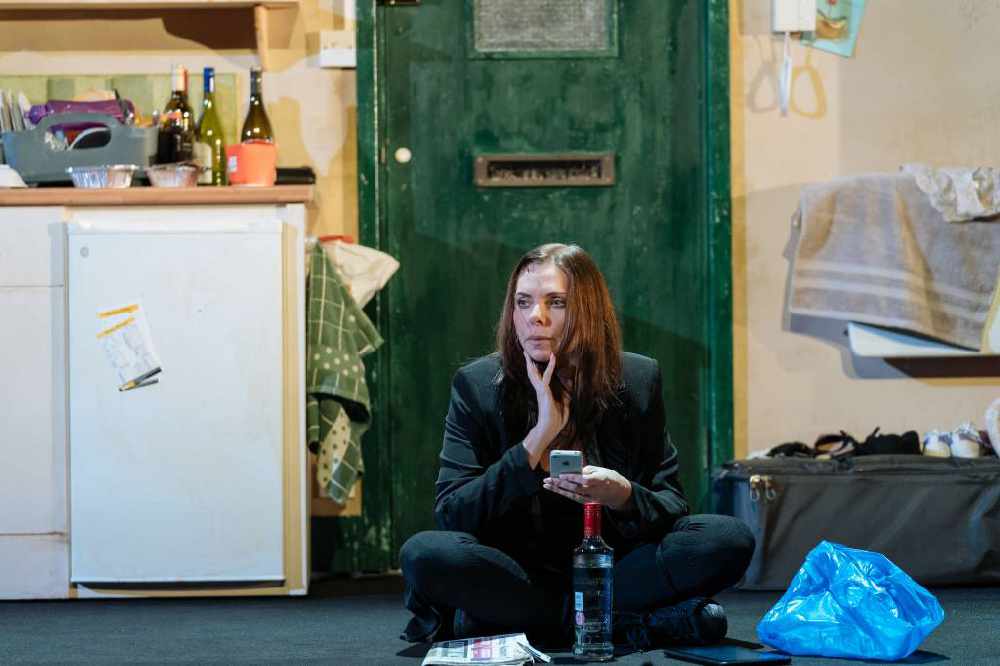 In this day and age, mental health and emotional abuse is prevalent and being openly discussed more and more - and for me, this play is being performed at just the right time to strike a chord with so many members of society. Partly because of its subject matter - and partly because it's a gripping, intense and thought provoking piece which speaks to an audience in a way that so many others miss out on.
What makes this piece so addictive, for me, is that every character you see on stage is flawed in one way or another, even the person you've earmarked as the good guy. In the vast majority of shows, there's an obvious 'baddie' and it's clear to see what's going to unfold. But, for me, watching a play and thinking you know what's going on - only to completely switch your allegiance every few minutes, is the dream.
This production maintains its position as one of the most all-encompassing pieces of theatre touring the UK at fhe moment and is visually stunning to watch.
The Girl On The Train plays at The Alexandra Theatre until Saturday 31st August. For more information or to get your tickets, head online to atgtickets.com/birmingham.