It's not often I begin a review with a defining statement, but here goes:
The Curious Incident Of The Dog In The Night-Time is the most mind blowing, awe inspiring, mesmerising pieces of theatre I have ever seen.
In, getting on for, five years of reviewing some of the biggest and most hotly anticipated shows on the planet, I have NEVER seen anything that has been so beautifully staged, exquisitely lit and stunningly choreographed as the production of the show touring the UK. It is seriously, SERIOUSLY good.
The show has won no less than seven Olivier Awards and five Tony Awards, including Best Play. It tells the story of fifteen-year-old Christopher, who we first meet standing beside Mrs Shears' dead dog. It has been speared with a garden fork, it is seven minutes after midnight and Christopher is under suspicion.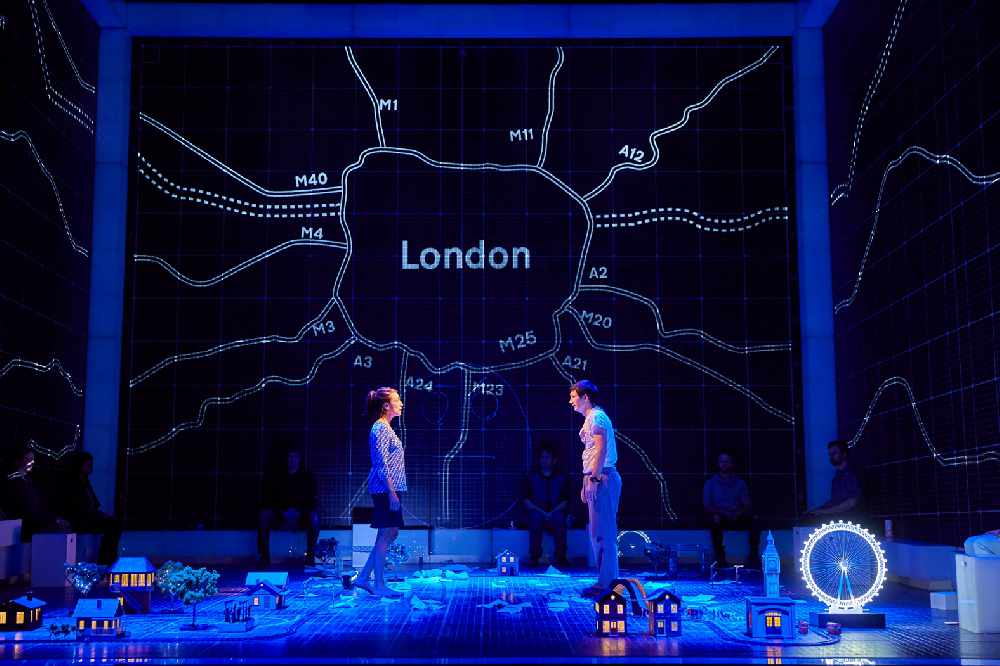 He records each fact in the book he is writing to solve the mystery of who murdered Wellington. He has an extraordinary brain, exceptional at maths while ill-equipped to interpret everyday life. He has never ventured alone beyond the end of his road, he detests being touched and he distrusts strangers. But his detective work, forbidden by his father, takes him on a frightening journey that upturns his world.
Mark Haddon's The Curious Incident of the Dog in the Night-Time was originally published in 2003. It was the winner of more than seventeen literary awards, including prizes in Japan, Holland and Italy as well as the Whitbread Book of the Year Award in the UK in 2004. Simon Stephens has interpreted it for the stage and the first point to note is that the set is visually awesome. Made almost entirely of LED lit blackboard, it is noticeably devoid of over complicated scenery and uses its simplicity to allow the audience to explore the complexities of Christopher's mind.
WATCH: The official trailer for the West End production of the show:
However it's the cast that make this show something incredibly special and Scott Reid should be applauded for a simply phenomenal performance. His powerful, sympathetic and commanding take on the part of Christopher is world class. When the lights and sound stop and we see Christopher contemplating life, the auditorium didn't even have the sound of the audience breathing in it. Every pair of eyes in the venue was transfixed on Reid's performance and, as the character who carries the whole show, he has a stage presence which demands your attention.
Each and every performer is slick, so well rehearsed and puts their heart and soul into every show - and this profoundly moving piece of theatre is the result. Absolutely the best thing on stage in the UK at the moment.
The Curious Incident Of The Dog In The Night-Time runs at Birmingham Hippodrome until Saturday 8th July.