We're truly a station for the Black Country and there's a number of ways you can hear what we're on about!
ON YOUR FM RADIO
From Telford to Quinton (and round a bit!) you can pick us up on 102.5 FM across the Black Country. Don't forget to set us on your car's presets!
ON DAB
You can also hear us on DAB across Birmingham as part of the UK-wide 'local DAB' trial. You might need to rescan your radio if you haven't for a while.
The trial has recently been extended and we hope, in the not too distant future, we can extend our DAB transmissions to the Black Country.

ONLINE AND MOBILE
To listen to us online, you can click the Listen Live button at the top of our site. We broadcast online using UK Radioplayer, the industry standard for radio stations across the UK.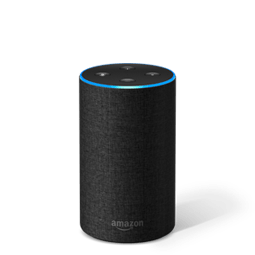 MOBILE OR TABLET
If you're listening with a mobile device, then we recommend downloading the UK Radioplayer mobile app, or TuneIn. Both of them are free and they will give you the same listening experience as you get by listening through the website.
SMART SPEAKER
If you own an Amazon Echo or Google Home device then it's DEFINITELY more than a virtual cook book! You can listen to Black Country Radio through it, simply by saying:
"...play Black Country Radio"
LISTEN AGAIN
If you missed a show over the last 7 days and want to listen again, you can do so in two ways.
From our website, click the 'Listen Live' button at the top right of any page. Then, select 'Listen Again' from the bottom right hand menu. Shows are ordered alphabetically - just click the one you want and choose the relevant date.
Alternatively, you can use the Radioplayer mobile app. Search for us and click 'more' at the top of the screen - this shows you a chronological list of shows to pick from - just scroll back in time! Shows will, in general, remain available for 7 days - and some specials may stick around slightly longer.