Vacancies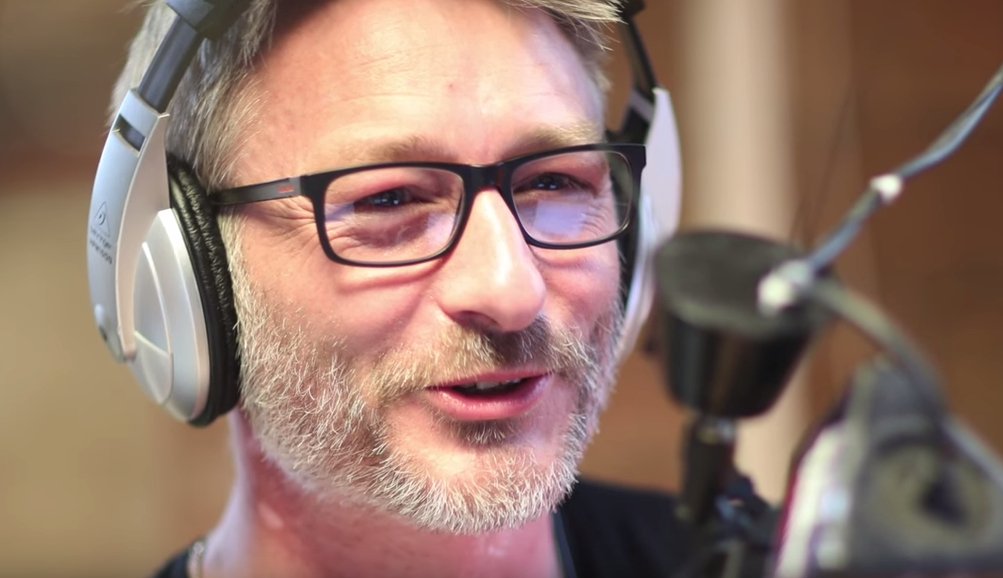 ---
Black Country Radio broadcasts on FM across the Black Country, DAB across Birmingham and online throughout the world.
Each and every person involved in the station is here on a voluntary basis; however please don't confuse the word 'voluntary' with the word 'amateur'. Some of our team have worked for the biggest radio brands in the country, from Heart and Free Radio to BBC Radio 2 and 6Music. Others bring their own skill set from outside of the radio industry, having never set foot inside a studio before they join us.
"The only difference between us and any other station is the pay packet; we're here for the love of what we do."
We have an ever-growing total of more than 100 people in our team who all work together to produce a fully functioning, award winning, local radio station from the heart of the Black Country.
Throughout the year, we have a selection of opportunities opening up. These range from helping out behind the scenes, to staffing our roadshows, to being part of the programming team. It's a great way to learn new skills and develop confidence plus, whether it's an hour a week or 4 hours a day, it's a great way to have some 'you' time to indulge in what you love.
Remember; working at a radio station isn't exclusively about presenting a show - in fact that's a tiny percentage of what goes into making Black Country Radio tick over. Presenters rarely walk into that role - they spend time learning the trade and understanding the station intimately first.
Please note that we get a lot of applications and we prioritise based on areas that we need support. All roles are voluntary.
HOW TO APPLY
---
Firstly, take a look at the current vacancies listed below. These are the roles we need to fill and will generally be prioritised over general recruitment. You're free to get in touch about any role with Black Country Radio but bear in mind it may take us longer to reply.
CLICK HERE to fill in an enquiry form, making sure that (where applicable) you link us to examples of your work. We're not looking for 30 years experience - just to hear your voice and style.
NB: Because of the high demand for volunteering at Black Country Radio we would ask you to be patient in our response to you. We aim to reply within 14 days, however if you haven't heard from us in 28 days then please feel free to follow up your enquiry by emailing info@blackcountryradio.co.uk.
CURRENT OPPORTUNITIES
---
NEWS READERS AND JOURNALISTS
We're looking to develop our news team to help us continue to be THE source for Black Country stories!
Duties may include scripting and reading on air news bulletins, writing stories for our website and social media, interviews, press calls etc.
Candidates should ideally have previous experience in journalism with a solid understanding of the legalities involved in news writing, or be in the second year (or higher) of a degree level media or journalism course.
If that's not you, but you have a great voice, you can join our team to read local news, weather and travel plus get out and about gaining audio and video interviews.
---
SPORTS REPORTERS
Black Country Radio broadcasts exceptional sports coverage. From local football and rugby to cricket and boxing, we do everything from panel discussions to full match commentaries and interviews with Olympians...and you can get involved. From general behind the scenes support to commentating at matches - if sport is your thing, then get in touch.
---
PRODUCERS AND PRODUCTION ASSISTANTS
We are looking to expand our team of producers and production assistants to compliment and support our output of shows. This can be basic support skills such as answering the phone and vetting texts and emails, through to full production assistance ensuring shows run smoothly.
This role covers our daytime shows and specialist content. We're particularly interested in production support for Breakfast and Drivetime (ideally with experience in the role) and for our sports show on Saturday afternoons.
This is a great way to start your journey in radio the radio industry and a great way to put skills from a college or University course into practice. You'll learn new skills and develop existing ones, leading to other roles in the station in the future!
---
ROADSHOW SUPPORT
Black Country Radio is out and about more than most of our competition and we wouldn't have it any other way. We are involved in all sorts of roadshows, events and then some - showcasing not only the station, but everything that is great about the Black Country!
From promoting ourselves and our clients in town centres, thorough to getting involved in major events across the area - if you are confident, pro-active, bursting with energy and want to get out and about across the Black Country and Birmingham, then this one is for you.
We'll provide you with the gear and the knowledge to be the face of the station on the streets, making people smile and capturing that happiness for everyone to see!
---
Please note:
You must be at least 18 years of age to volunteer.
Regrettably, we do not offer work experience placements as the nature of our setup means we can't guarantee staff levels. However if you are over 18 you are welcome to join the station as a member.
The biggest requirement we have from all new members is commitment. If you're successful and offered a role, we'll invest time and money in training you - we need people who can commit to that role.
All positions are voluntary.
We do not accept applications by post. Please send your applications using the form above.