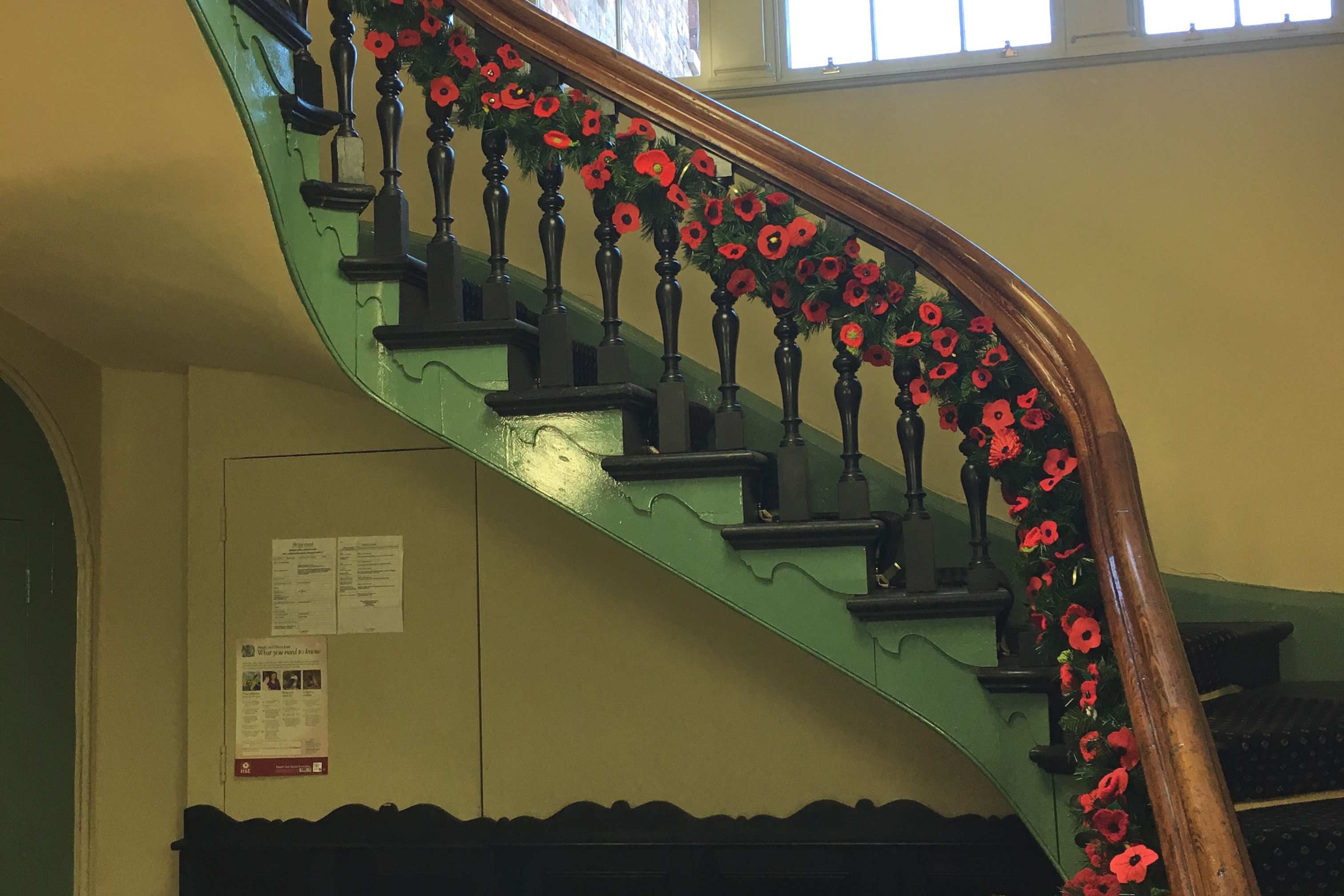 More than a thousand handmade poppies have been unveiled at Lightwoods House to remember the injured soldiers treated there during the First World War.
The 1,300 Poppy Project has seen local people, guides, brownies and a church group knit, crochet, stitch, cut and fold poppies made with wool, felt, paper and other materials.
The house was used as a Red Cross recovery hospital for injured soldiers and treated around 1,300 men between 1916 and 1919. The stunning display of red flowers is now adorning the staircase and reception area at the Grade II-listed building in Lightwoods Park, Bearwood. Sandwell Council's cabinet member for leisure Councillor Bill Gavan said:
"The ground floor of the house was handed over to the Staffordshire branch of the Red Cross in January 1916. There was accommodation for 50 men to be cared for there – which was especially needed as the Battle of the Somme began that summer.
"In its first year of operation 253 men received care at the Lightwoods Hospital under the care of 38 volunteer nurses. It's incredible to think that the rooms we now use as tearooms, for art exhibitions and community activities played such a key part in the First World War."
The poppies are on display until Thursday 15 November to mark 100 years since the end of the First World War. Donations are being collected for the British Legion's Poppy Appeal.
More information on Remembrance events and activities at Lightwoods House, including a play, history talk and book talk.