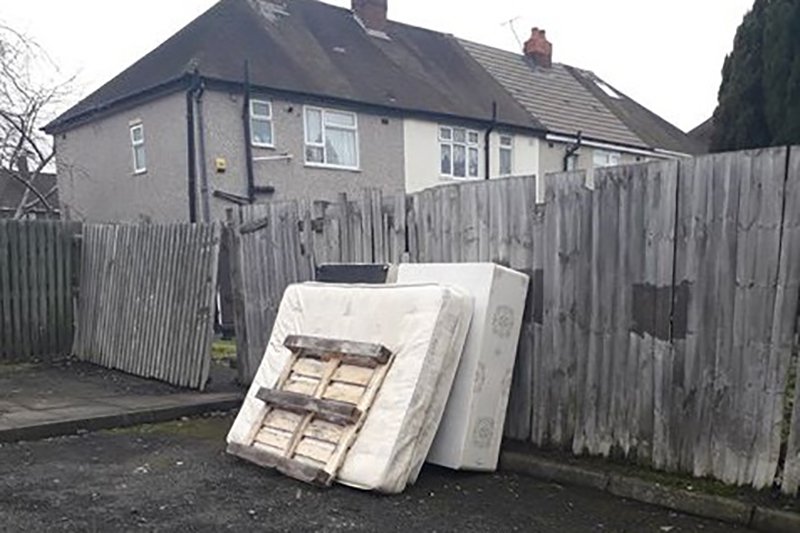 A man caught on CCTV using a hired van to dump rubbish in broad daylight has been fined £400.
The fly-tipper dumped a mattress and double bed base at the back of houses in Tudor Street, Tipton, in late January. He was caught on CCTV and Sandwell Council's environmental protection team traced the man through the van rental company.
During an interview with environmental protection officers, he admitted the offence and he was issued with a fixed penalty notice for £400. Sandwell Council's cabinet member for public health and protection Councillor Elaine Costigan said:
"This is yet another message for people who dump rubbish in Sandwell – we will catch you and we will fine you. There's no excuse to fly-tip and I'm proud that we've now issued more than 120 of these £400 fines in less than two years.
"Getting caught fly-tipping is expensive – so please, do the right thing and dispose of your rubbish properly."