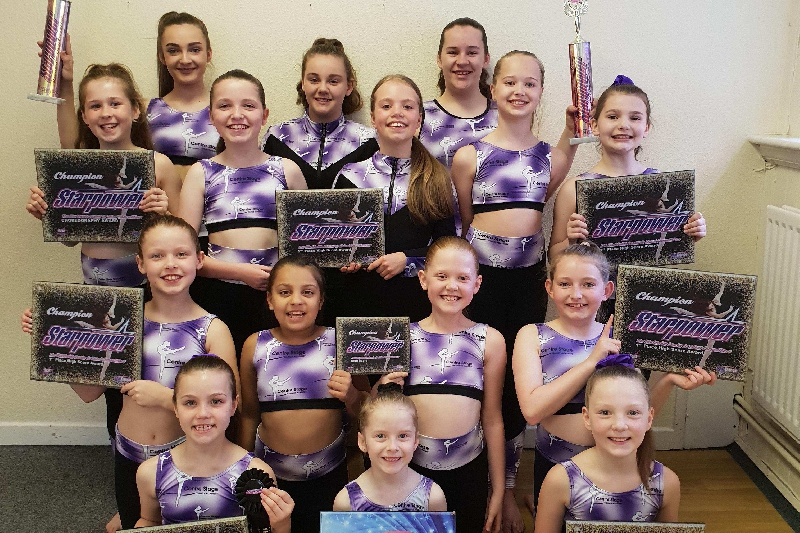 Teachers at Centre Stage Dance Academy are appealing for public support to help their pupils with travel costs to allow them to compete at the World Dance Championships in the Summer.
Last Saturday, fifteen pupils from the school, all aged between 6 and 13 years old, competed in 'Starpower' - an International Dance Competition in Manchester.
The team won numerous awards, including two prestigious golden tickets to compete at the World Dance Championships, which is being held in New Jersey from 30th July to 5th August 2018. Principal, Natalie Tierney and dance teacher, Molly Street say they made the decision to enter the youngsters and, although they were confident in their ability, the level of success the school achieved was "overwhelming".
However, in order to travel to compete at the event they need to raise enough money in the next few weeks to cover the cost. The team have spent the last few months fundraising to cover the entry fees and travel costs to enable them to participate at the Manchester competition and, as timescales are very limited, families aren't in a position to pay the required cost per dancer for this second trip.
The duo are looking for donations towards the cause or a sponsor to come on board to help fund the trip. Natalie said:
"Entry to the competition is only granted to the best of the best globally and we are immensely proud of the pupils for being awarded these tickets.
"This is a prestigious event, which is also broadcast globally, and the golden tickets offer the chance of a lifetime for the kids, but we have a very limited timescale in which to raise the funds needed to get us there.
"We desperately want to represent the Black Country at this competition and we're hoping the local community or local businesses might be interested in sponsorship to help with the costs. These children practice and work so hard at what they do as they want to be the best that they can be."
Since winning the tickets, parents and pupils from the school have been trying to raise money in any way they can. So far they've taken part in a supermarket bag pack, held raffles and are looking at other activities.
Anyone who can help can contact Natalie directly by email or can visit the team's JustGiving page.