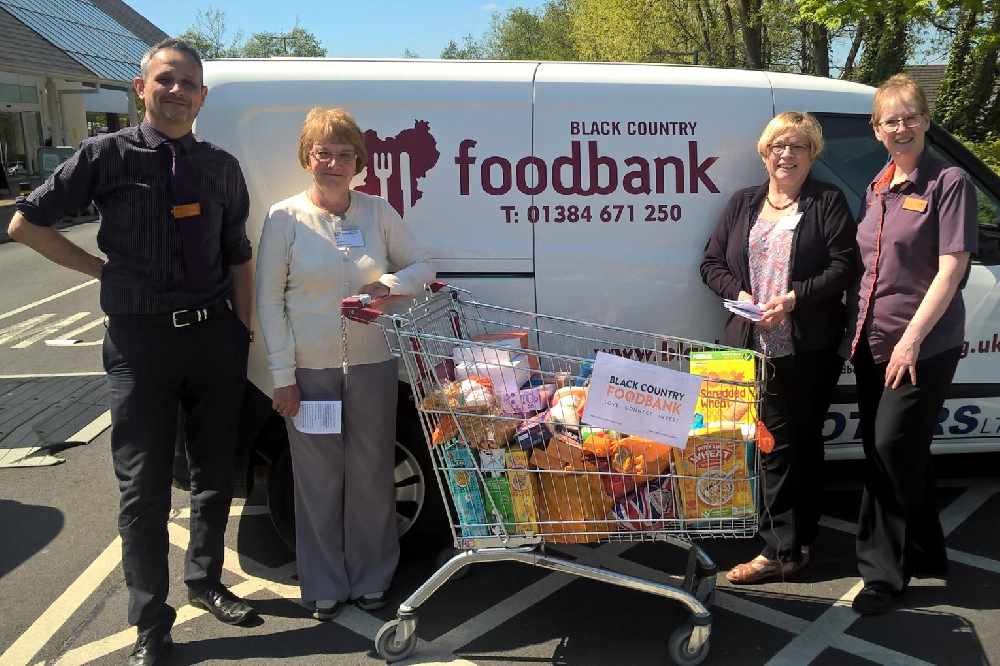 (L-R) Sainsburys Deputy Store Manager, Mark Cooper; Volunteers, Jenny Williams and Sheila Wrigley and Cafe Manager, Lynda Rees.
Shoppers at Amblecote Sainsbury's were invited to find out more about their local Black Country Foodbank, during a donation drive at the weekend.
Representatives from the charity met customers and shared stories about the impact their donations have on local people.
The charity collected 212 kgs of food, which is the equivalent of 424 meals and 16kgs of toiletries, during the session, and these will help local people who need it most. Kevin Healy, store manager at Sainsbury's Amblecote, said:
"We're really pleased to have welcomed our food donation partners in store at the weekend. We know our customers donate generously throughout the year so it's great that they can learn how this food makes such a difference in the local area."
During 2017, customers and colleagues at Sainsbury's Amblecote donated 3,628kgs of food and 146kgs of non-food to Black Country Foodbank. This equals 7,256 meals for those individuals and families, in our local community, who are in crisis. Jen Coleman, Office Manager at Black Country Foodbank, added:
"Sainsbury's Amblecote have been one of our most faithful supporters over the past few years. The generosity shown by their customers and staff has been unprecedented and we are privileged to be able to say that they support us.
"We are very thankful for all that they have done and all that they continue to do for those in need in their local community."
Sainsbury's is committed to making a positive difference in the communities it operates within. As well as 1,190 customer food donation points across 1,084 stores, the supermarket is committed to putting its own surplus food to positive use with 1240 back-of-store food donation partners.
To find out more, you can visit their website or, if you are a charity and wish to set up a partnership with one of the stores, you can contact sainsburysfdp@ccworks.co.uk.