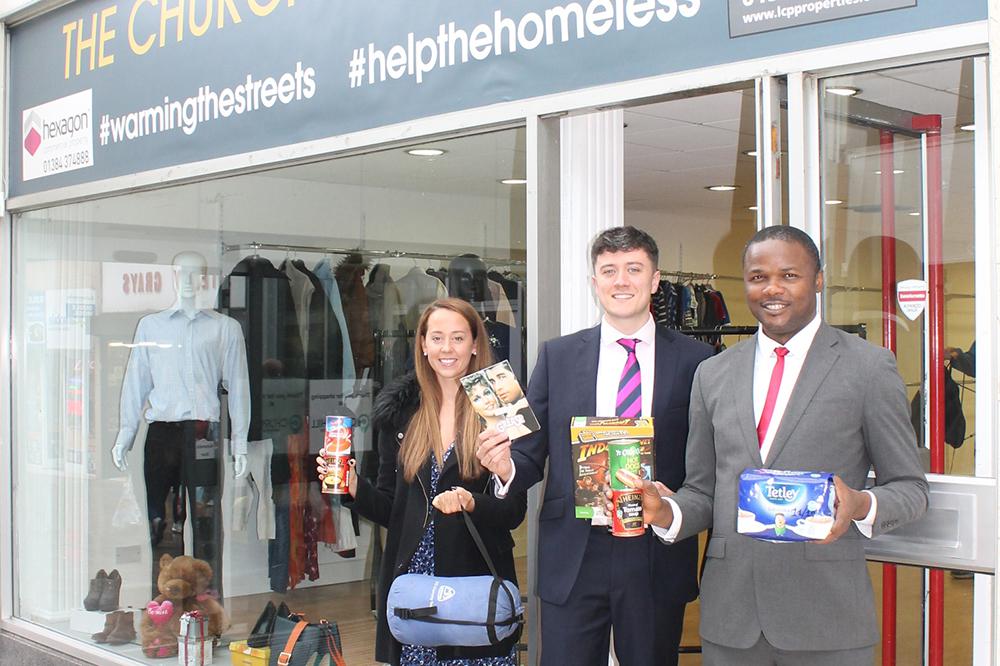 A Black Country charity dedicated to helping the needy and homeless is to open a new hub at the Churchill Shopping Centre in Dudley.
The Churchill Giving Hands Project will continue the work that The Giving Hands Mission has undertaken for the past five years after being given the use of a shop unit by commercial property and investment company LCP, which owns and manages the centre.
George Ehimen Peter, chief operating officer of the charity, which is based at Brierley Hill, said the Churchill Centre hub will open this Saturday and will support individuals and families in need who have been referred to it from third party agencies, such as Dudley Council, Job Centre Plus, GP's, family support workers, health visitors and local churches. He said:
"We are adding a new base in the Churchill Shopping Centre due to the significant increase in our service users and the strategic location in the middle of Dudley town centre.
"For the past five years, we've helped hundreds of people, including the homeless, rough sleepers, the unemployed, those with severe debt problems, people leaving hostels and rehab centres or fleeing domestic violence.
"We remain committed to attending to their needs and are pleased to have been able to offer our service users a range of practical support so that they can step into a more comfortable way of living.
"We are sincerely grateful to LCP and Hexagon Commercial Property for supporting this work, making the space available and for the launch of The Churchill Giving Hands Project."
People in need can be referred to receive free clothing, shoes, household items and school uniforms for primary school children, as well as food parcels, fresh fruits, household items and sleeping bags. The charity also provides advice and counselling to those who require it.
The scheme was agreed after Hexagon Commercial Property, one of LCP's letting agents for The Churchill Shopping Centre, suggested the idea. Harriet Moloney, senior asset manager of LCP, said:
"We pride ourselves on creating community within the centres that we manage. Homelessness is a concern within the local area and as the Churchill Shopping Centre is the hub of the community.
"We are keen to work with local charities that are passionate about improving and helping the communities in which they operate."
The charity will accept donations of good quality clothes, food items, toiletries, sleeping bags, shoes, school uniforms, and household items. These can be taken directly to the charity at Unit 6 in the Churchill Shopping Centre.
Giving Hands Mission is also looking for volunteers to help – anyone interested should send a CV to volunteer@givinghandsmission.org.uk.