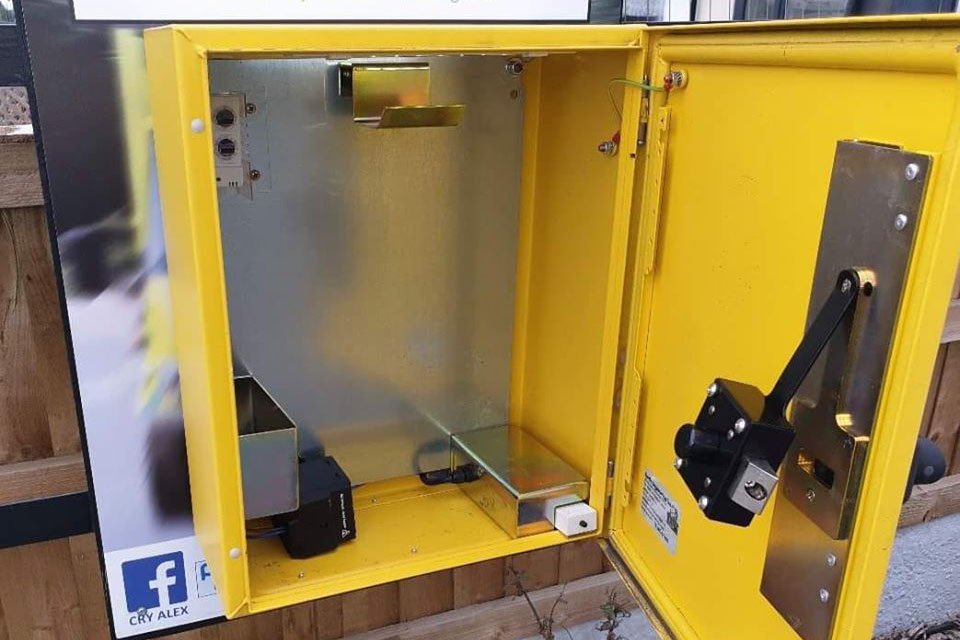 CREDIT: Facebook/Rachel Dingle
The life-saving medical device was taken from its cabinet outside Penn Models on Moss Grove, Kingswinford overnight.
A local business owner spotted the cabinet door had been forced open and the defibrillator was missing. The unit is registered with the national 'PAD' scheme which notes all of the location of publicly accessible devices in the UK. When checked, there was no record of the device being activated by the ambulance service and there is significant damage to the cabinet.
Family and friends of local resident, Rachel Dingle, helped to raise over £2000 to purchase the unit in memory of Rachel's brother, Alex Brown, who died in 2015 aged 25 from a sudden cardiac arrest resulting from an undiagnosed heart condition. Their efforts were supported by sponsorship from a number of local companies.
Rachel runs the organisation 'CRYALEX', in memory of her brother, which aims to raise money to have defibrillators installed through a partnership with the charity AED Donate. To date, over £40,000 has been raised and units have been funded in locations including Aldridge, Rowley Regis and Lichfield. Rachel said:
"I'm extremely upset to hear that one of our defibrillators was stolen last night. I can't comprehend who would steal such a valuable life saving piece of equipment. Fundraising for this set up takes a lot of hard work.
"I fundraise to install public defibrillators in communities to save lives; to stop people going through the heart ache my family lives with everyday. I lost my fit and healthy brother to an undiagnosed heart condition - and this is his legacy.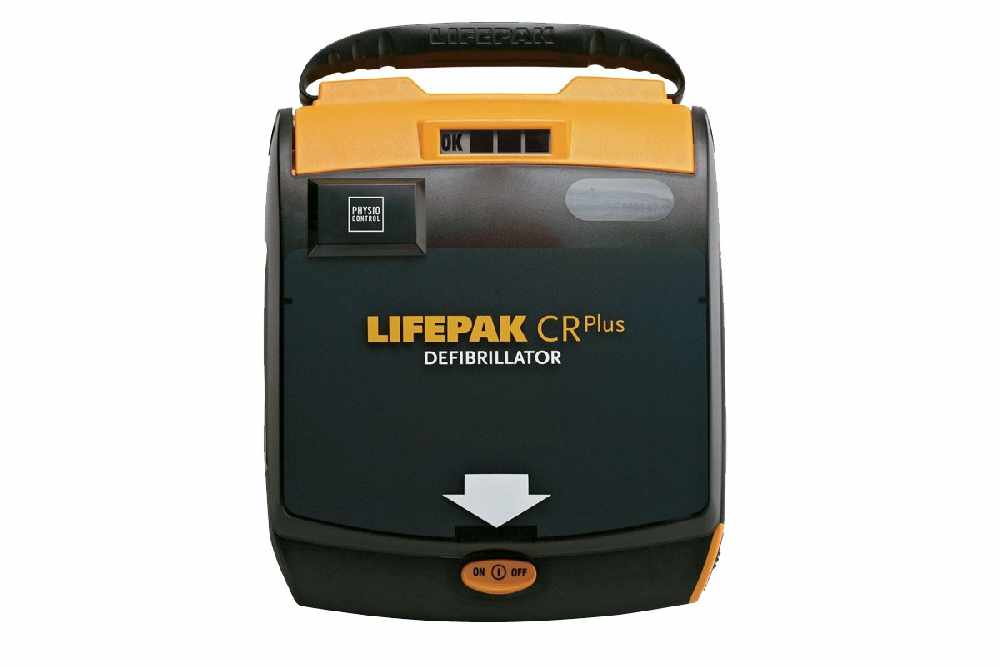 "Undiagnosed heart conditions, heart attacks and cardiac arrest can happen to anyone of any age at any time. I just hope someone does the right thing and returns the defibrillator; surely saving someone's life is worth more than the cost of selling it?"

AED Donate have started an online fundraising campaign to attempt to replace the defib and repair the damage the theft caused. A spokesperson for the charity added:
"We're absolutely devastated a defibrillator has been stolen. [It] was placed in memory of a young man who lost his life to Sudden Cardiac Arrest. A community are now missing a vital link in the chain of survival that could mean the difference between life and death.
"Details of the unit have been circulated - it's a Physio Control Lifepak CR Plus with the serial number 44408146. Please keep your eyes peeled, there is a chance this defibrillator may have been dumped.
"We urge the public to get in touch if they know anything about this incident. If you have or know anyone who has CCTV near to Moss Grove, we would kindly ask you to review the footage and send any evidence to the police."
Anybody with any information is urged to contact West Midlands Police on 101, quoting crime reference number 20DY/150107E/20.
If you would like to contribute to the fundraising campaign, details can be found on the AED Donate Facebook Page.