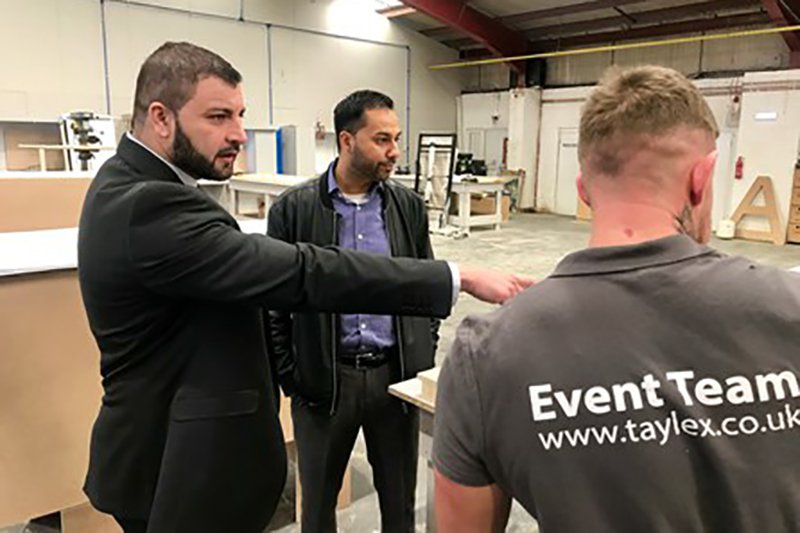 A major initiative to forge tighter links with businesses and Dudley Council planners has been launched to help boost the local economy and create jobs.
The leader of the council launched the scheme today in a bid to streamline the planning system for businesses. It includes offering more pre-planning application discussions, hosting an annual small business forum and creating a dedicated small business team to offer advice.
The council receives hundreds of planning applications a year from business wanting to develop and expand. The new initiative aims to make it easier for businesses to work with the council, which will have a massive impact on the local economy and create new jobs. Councillor Qadar Zada, leader of Dudley Council, said:
"This is about making it easier for businesses to work with us and reducing any perceived red tape. We have to be focussed on creating a borough where people feel they can do business and expand if the opportunity arises.
"That has to be good for the local economy and help create jobs. We already do lots of things to help businesses but we can always do more. The key is listening to what they want and acting on that important feedback to create business friendly planning."

The proposals also include doing more to work with developers who already have planning consent in place on schemes which are yet to come to fruition, to see what help can be given to get them off the ground. There are also plans to create a land register so firms can see what sites are available for potential development in the borough.
The leader of the council called into Taylex Displays in Halesowen, to launch the new initiative. The business recently moved to new premises in Amber Way as part of an ongoing growth strategy which has seen the number of staff rise from five to 35 in 11 years. Bosses at the company welcomed the plans to forge closer links with the community. Karl Clark, managing director at Taylex Displays, added:
"We are going through a major expansion plan at the moment and there will be other businesses in the same position. I'm sure businesses will be looking forward to positive working relationships with the council moving forward."