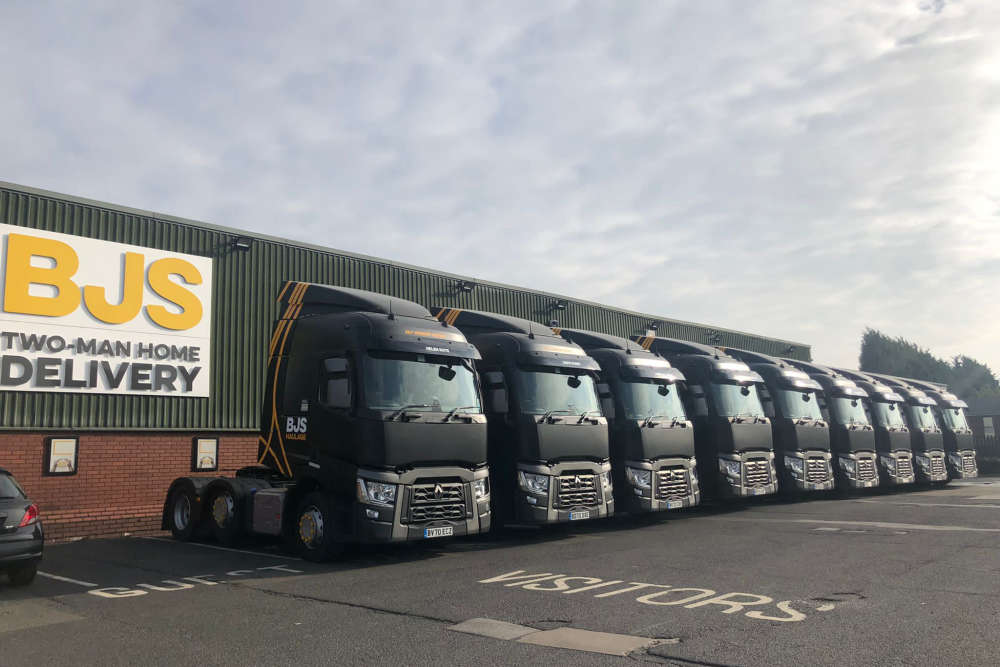 A fleet of haulage trucks have been named after keyworker heroes across the Black Country and West Birmingham, in honour of their hard work and commitment during the COVID-19 pandemic.
BJS Haulage, a logistics company based in Wednesbury, wanted to recognise community heroes by naming its new nine-strong fleet of trucks after local keyworkers who have made a real difference in the community.

On Saturday, the keyworkers had the opportunity to visit their trucks for the first time, along with family and friends. One of the keyworkers who had a truck named after them is Molly Henriques-Dillon, Quality Nurse Team Leader at Black Country and West Birmingham Clinical Commissioning Group. The 62-year- old from Penkridge came out of retirement last year to lead a quality nurse team, and was recently awarded the British Empire Medal for her fantastic leadership and care to patients during the Covid-19 pandemic. She said:
"I was shocked to be fair, as I didn't think I'd done anything extraordinary. I think the credit has to go to my team as I couldn't have done it without them; they have worked so hard to support our care homes through the pandemic."

John Mallinson, a 111/999 Call Handler for West Midlands Ambulance Service, also had a truck named in his honour after responding to the recruitment appeal in March last year to support NHS efforts in dealing with the pandemic. Tragically, John fell ill in September 2020 and later died aged just 31, leaving behind his wife and two stepchildren. His widow, Kirsty Mallinson-Gethings, visited his truck along with several family members. Kirsty said:
"John would have loved this. He used to travel a lot and this means he can still travel, so it's a fitting recognition for him. It's heart-warming
that his colleagues nominated him."
Amarat Gill, Operations Director at BJS Haulage, added: "The logistics industry and the NHS kept the country moving during COVID, so it was great to honour local keyworkers by naming trucks after them. It was great for them to 'meet' their trucks on the weekend."

For more information on BJS Haulage you can visit bjshaulage.com.