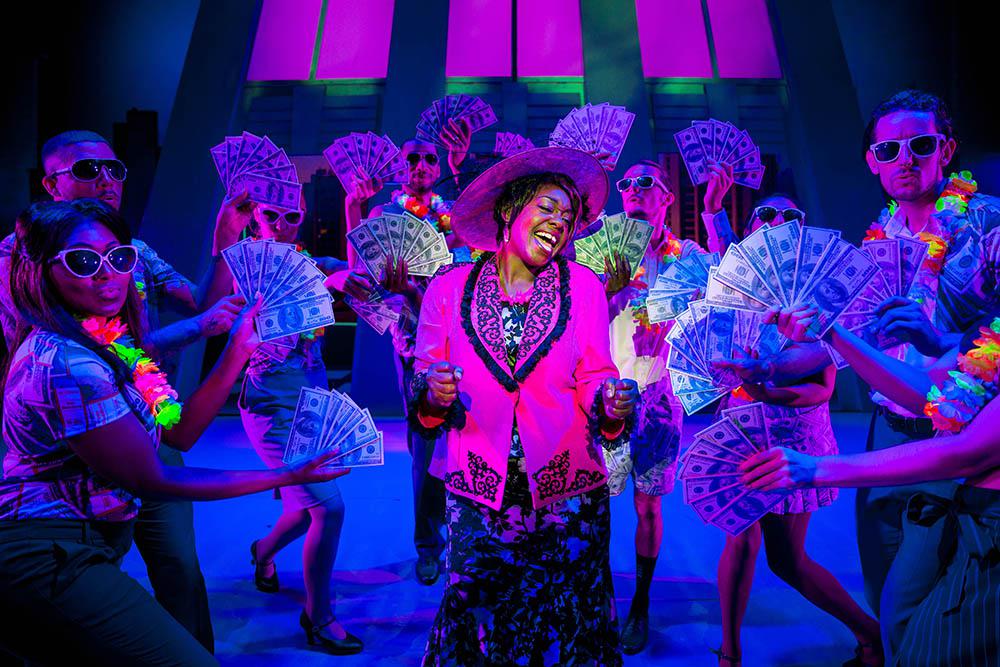 Bill Kenwright's 'beautiful' and 'spectacular' production returns to the UK this year, following a spectacular international tour, and opens at Wolverhampton Grand Theatre on 22nd January.
The production, is based on the double Academy Award-winning movie, which was the highest grossing film of 1990 and won the Oscar for Best Original Screenplay. It starred the late Patrick Swayze alongside Demi Moore and Whoopi Goldberg, who won her own Oscar for Best Actress in a Supporting Role. Speaking about the production, Kenwright said:
"Ghost is a story full of hope and is one of those films which never leaves you. The book by Bruce Joel Rubin and score by Dave Stewart and Glenn Ballad come together wonderfully."
Walking back to their apartment late one night, a tragic encounter sees Sam murdered and his beloved girlfriend Molly left alone, in despair and utterly lost. But with the help of Oda Mae Brown, a phony storefront psychic, Sam tries to communicate with Molly in the hope of saving her from grave danger.
Rebekah Lowings (Joseph and the Amazing Technicolor Dreamcoat, Jesus Christ Superstar) joins the UK tour alongside Niall Sheehy (Miss Saigon, Les Miserables, Wicked) as Sam. West End star, Jacqui Dubois (Rent), returns to play Oda Mae Brown, the part made famous in the film by Whoopi Goldberg.
Tickets can be bought online at grandtheatre.co.uk, by calling 01902 42 92 12 or in person at the Box Office.