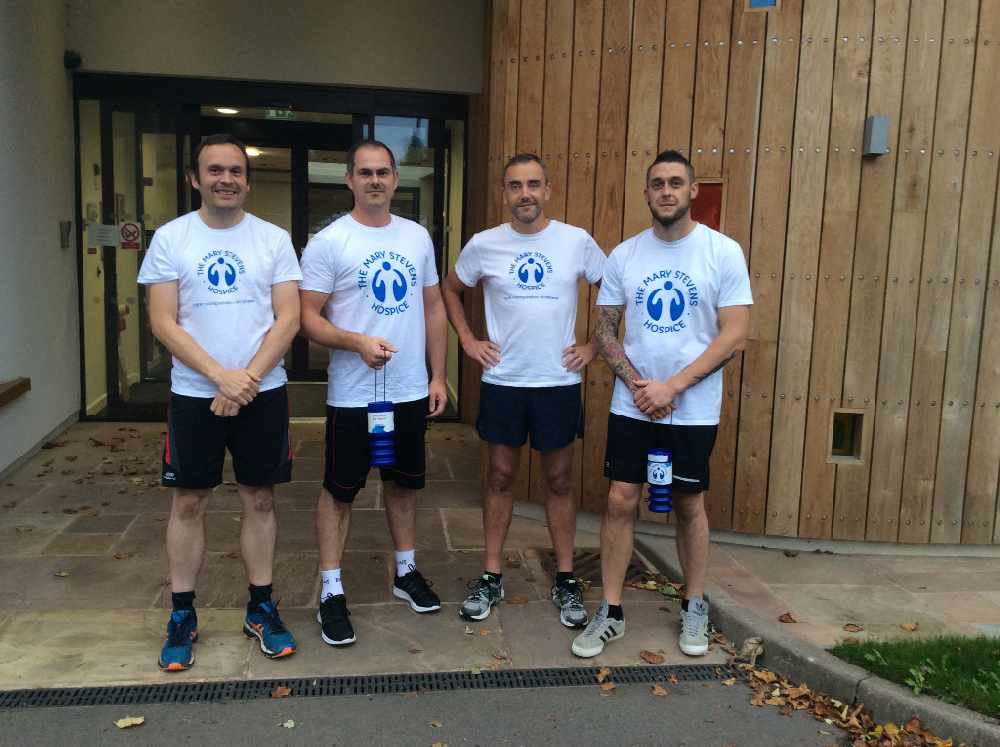 No less than 9 runners will be supporting Mary Stevens Hospice when they take to the streets of Birmingham, for the long-awaited return of the city's international marathon.
Chris Pearson, Alice Batham, Will Davidson, Gary Thorpe, James Kneller-Evans, Gary Shaw, Ian Russell, Peter Hodgkin and Luke Pollard will all be using their participation in either the marathon or half-marathon to raise vital funds to support families battling the impact of life-limiting illnesses at the Stourbridge Hospice.
The Birmingham International Marathon is the inaugural run of the newly-formed Great British Run Series, with Birmingham's Alexander Stadium seen by organisers as the ideal place to kick off the series as it is seen by many as the "home of UK athletics."
The race will run alongside the well-established Great Birmingham Run, which is a half-marathon taking in some of the most iconic locations Birmingham has to offer. Alice Batham, half-marathon runner and Hospice supporter said:
"I'm doing the run for the Hospice because I wanted to support a charity closer to home and they provide invaluable support and help to patients and their families.

I'm fundraising for the Day Services refurbishment which will allow even more people to be supported."

The Day Services refurbishment is a £3 million regeneration project which started at the Hospice in summer 2017. The project will see the Hospice increase the number of people it can support and also include the build of an on-site family apartment, so that families can stay on-site during critical hours. Luke Pollard, also running, said:

"It's only in the last year or two that I've started to really get into my running, and with the marathon returning to Birmingham for the first time in decades, I wanted to make sure I was a part of the day.

"Obviously, a challenge like this attracts interest from your friends and family who all want to see you do really well and want to show their support.

"For me, the best way to do that was to help raise money for an incredible cause, and it's a special feeling to know taking part in the run will make the truly wonderful work of the Hospice possible."

Both the marathon and half-marathon will take place on October 15th and more information can be found online.