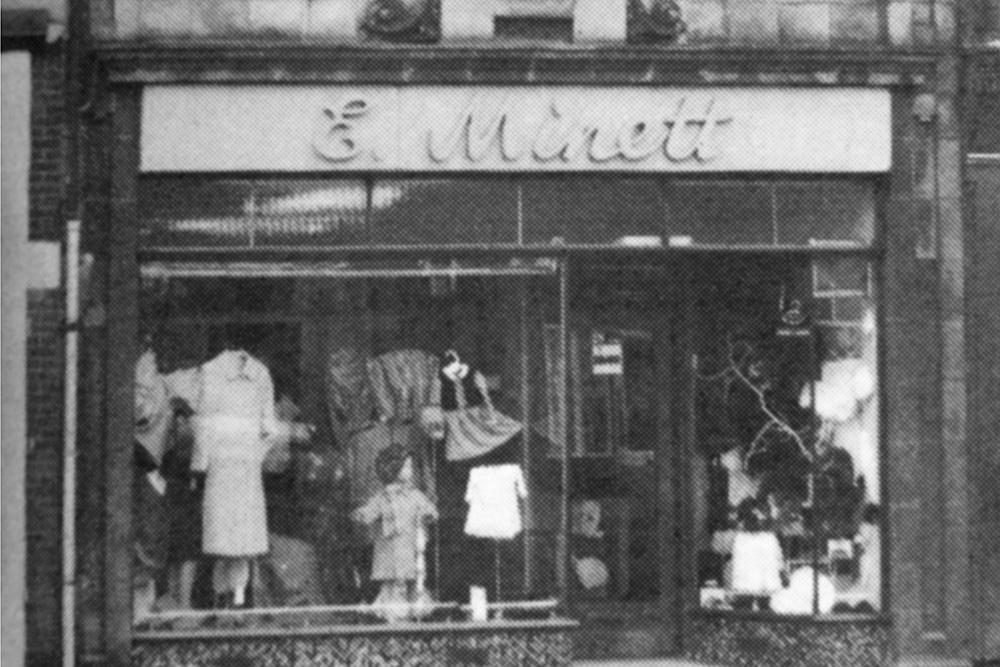 As part of its ambitious new development project, BCLM: Forging Ahead, Black Country Living Museum will be recreating E. Minett: a women's fashion shop from Wednesbury.
Founded by Edith Dabbs Minett, the shop was known as the place to go for the best dressed ladies of Wednesbury. Edith started the business in the 1920s in the front room of the family home in Pound Road before opening the shop at 83 Walsall Street.

Minett's was a family-run business. Edith's husband, William, managed the shop's accounts around the time of the birth of their daughter, Brenda. Brenda started working at the shop as a young girl, earning three pence a week by dusting boxes and assisting with other day-to-day tasks. She started working at Minett's full-time when she left school and took over with her husband, John Greenhough, and ran the business until it ceased trading in 2006.

Clothes for the shop were bought on mail order from trade catalogues or from trips to wholesalers in Birmingham. Brenda prided herself on buying garments in advance for particular customers she had in mind and whom she knew would buy the item as soon as they saw what she had chosen for them.

The shop operated a '20 Week Club' which allowed customers to pay a 10% deposit for items, reserve them and pay the remainder over a twenty-week period. The increasing use of this type of credit in the 1950s was popular with British customers, as it made expensive items accessible and contributed to the post-war boom.

BCLM will be recreating the shop from 83 Walsall Street, Wednesbury, which will be set in the late 1950s. Upon its opening in 2022, visitors will be able to learn about the story of the post-war revolution in female fashion, as well as the changing role of women in society and the economic boom when people 'never had it so good'. To help us in our re-creation, we would love to talk to anyone with memories of the shop.
Do you have any personal stories about E. Minett? Did you, your family or friends go there to keep up with the latest fashion trends? Did you or anyone you know work there? Please get in touch with us by emailing collections@bclm.com or call 0121 557 9643.