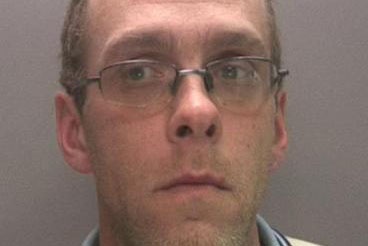 Hadley had also made sexual overtures to a 14-year-old girl.
A man has been jailed for three years after a grandmother pretended to be her 11-year-old granddaughter.
Robert Hadley had a "real interest" in young girls and he had groomed the schoolgirl before attempting to arrange a meeting, where he hoped they would have sex. However the youngsters grandmother discovered the messages the 36-year-old had been sending to the child's phone, Wolverhampton Crown Court was told.
David Bennett, prosecuting, said the grandmother pretended to be the schoolgirl as Hadley asked for photographs of her in a state of undress and in her underwear. He also sent a photograph of himself in his underwear to the girl's phone before the grandmother alerted police and he was arrested.
Judge James Burbidge QC said "She saw what was going on and she is to be commended". He added that Hadley had knocked years off his age to get closer to the girl as he sent her a string of inappropriate messages about sexual matters.
"You then told the girl not to tell anyone else because it would get you into a lot of trouble," he told Hadley, who has also made sexual overtures to a 14-year-old girl. Hadley admitted attempting to incite a child to engage in sexual activity and also engaging the 14-year-old girl into sexual activity.
He was made the subject of a 10 year sexual harm prevention order and told he must register as a sex offender for life.
Simon Hanns, defending, described Hadley as a man who lead an incredibly solitary lifestyle, adding:
"It was this that lead to the offending. He is now full of remorse and shame for what he did.
"He destroyed the SIM cards because of the shame he felt. He has lost a great deal because of his foolish behaviour."