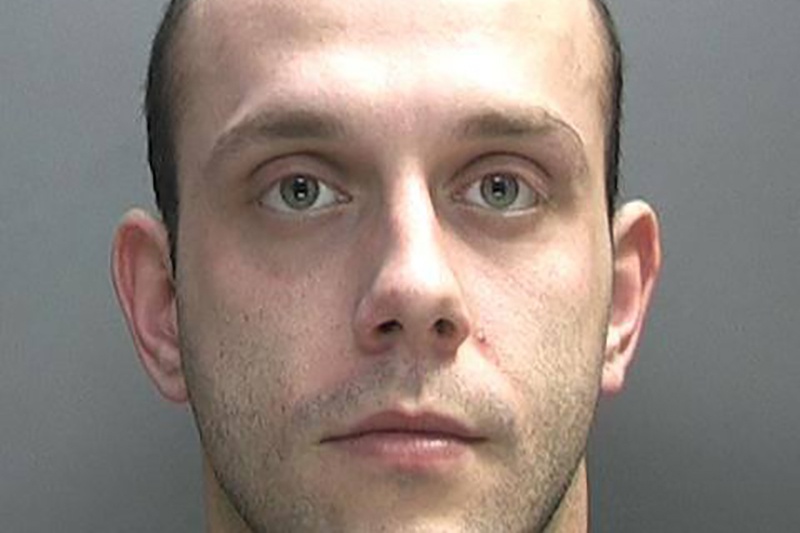 A man who killed a teenage girl from Himley when he ploughed into her car at 80 miles per hour has been sentenced to six years in prison.
Georgie Evans, aged 18, died instantly after her Ford Fiesta was struck by 25-year-old Kuba Oles as he sped down Priory Road in Dudley in his Audi A6 on 27th October last year.
She had pulled out of the Cedar Road junction and almost made it to the other side of the road when the collision happened. The impact was so intense that her car split in two and she was thrown onto the road. Witnesses attempted to help and emergency services attended but she tragically died at the scene.
Oles, a Polish national who lived on Wolverhampton Road, had been travelling at a minimum of 80 miles an hour at the time of the collision. He suffered only minor leg injuries and fled the scene while witnesses went to Georgie's aid. Officers tracked him down to his home address the following day and he was arrested and charged.
He was handed down the sentence after pleading guilty to causing death by dangerous driving at Wolverhampton Crown Court. He was also disqualified from driving for 14 years. He was sentenced to nine months in prison, to run concurrently, for another dangerous driving offence committed just weeks before Georgie's death, on October 1st. Following the sentencing Georgie's family gave the following statement:
"We give our thanks to the justice system for handing down the sentence they were able to. Unfortunately we are paying the ultimate sentence; the loss of our daughter.
"We would also like to offer our thanks to our family and friends for the tremendous support they have given to us throughout. Finally we would like to say thank you to West Midlands Police and the family liaison officers for their hard work during the investigation."
A spokesperson for West Midlands Police added:
"We know that nothing can ever bring Georgie back but we are pleased today that Oles has received a strong sentence for his crime and has been taken off the streets. His driving on this day was extraordinarily dangerous and inevitably put other road users in peril.
"During our interviews he attempted to blame Georgie for being an in experienced driver and pulling out too slowly. That was proved in court to be completely false and Oles was described as a dangerous person who posed a significant risk of causing the public harm."