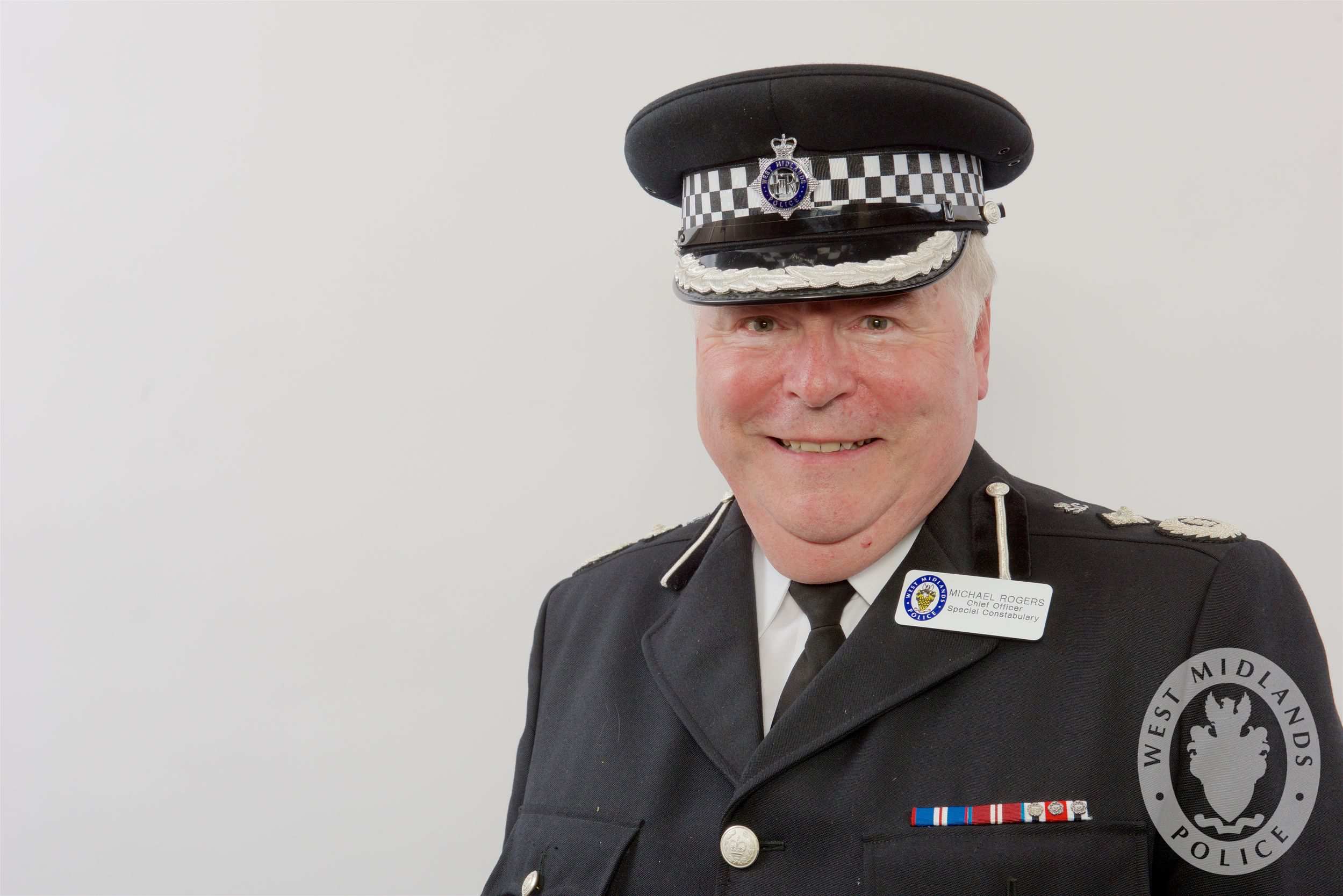 The Head of West Midlands Police's Special Constabulary had his own extra special moment this week after receiving his MBE.
Mike Rogers was given the royal seal of approval in recognition of being a police volunteer for almost 50 years. The 67-year-old is the current WMP Special Constabulary Chief Officer and helps oversee the force's 150-plus volunteer officers.

Mike is a lawyer by day, but dedicates around 80 hours to the police each month for free while also offering support to others doing such a valuable service. The keen fundraiser also commits his spare time to raising money for charity - and in particular Compton Hospice in his hometown of Wolverhampton where his wife June is a volunteer.
The grandfather-of-one was invited to Buckingham Palace on Tuesday 5th February to receive his honour. He said:
"It was an incredibly proud moment and something I will never forget. I take great satisfaction in being a volunteer police officer and being able to make a positive impact.

"It has been part of my life for almost five decades and I hope to be able to carry on for some years yet. I feel humbled to get an MBE but consider it a reflection of what all Specials do and the sacrifice they make.

"The Special Constabulary has gone through huge change in recent years as have our regular colleagues who we support. Specials are now fully trained, empowered and equipped to make a meaningful contribution."

Specials have the same powers as regular officers and wear the same uniform; hours are flexible but they are required to volunteer a minimum of four hours each week, or more if they can spare the time. Anyone interested in becoming a special can visit the West Midlands Police website.