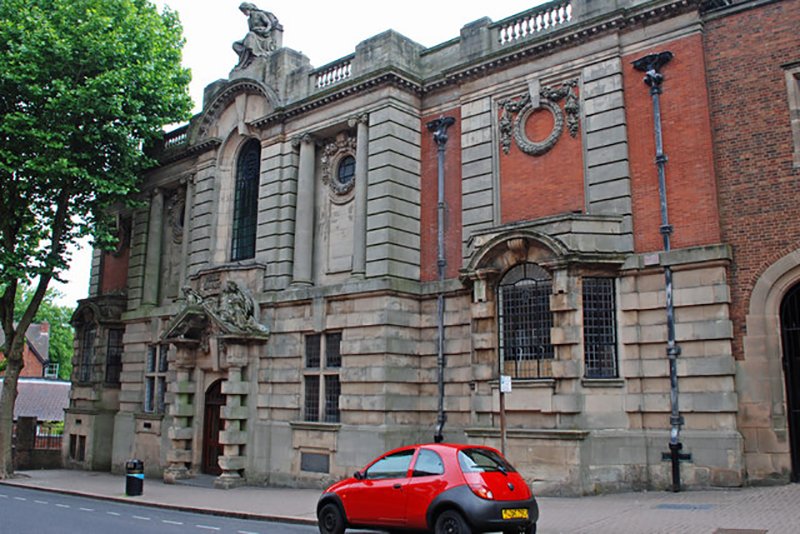 The team will be at Dudley Library on Tuesday 20 August.
This month, 'Creative Back Country' are heading to local libraries, looking for people to share their stories of seeing comedians in an effort to find out just what is so unique about Black Country humour.  
The team are open to ideas - from collections of old tickets stubs to photos from events or people at comedy clubs, people's favourite jokes from comedians or stories of meeting them. All of the stories will go towards a new piece of work written, produced and performed by Dave Pitt, Steve Pottinger and Emma Purshouse. Project co-ordinator, Rosalind Argo, said:
"We're looking for people to share their funny, daft and silly tales of comedy with our volunteers. If you have something you'd like to share we'd love to hear from you.
"We're looking for enthusiastic comedy lovers to help us shape an exciting new piece of work alongside local spoken word collective Poets, Prattlers and Pandemonialists for this year's Funny Things festival of Black Country Humour.
"Humour is an intrinsic part of the Black Country's tradition, community and values with some of the UK's most celebrated comedians hailing from the region and we'd love to hear people's stories of meeting or seeing some of them."
The team will be at:
Dudley Library on Tuesday 20 August from 1.30pm to 3.30pm.
Wolverhampton Central Library on Wednesday 21 August from 2pm – 4pm.
Central Library West Bromwich on Thursday 22 August from 10.30am to 12.30pm.
The Lichfield Street Hub, Walsall on Friday 23 August from 12.30pm – 2.30pm.
In 2017 Creative Black Country launched the first festival of humour in Wolverhampton as a result of the reports from the Office for National Statistics that stated the city was the unhappiest place in the UK. The festival is back in 2019 bringing together venues across the city and a range of sectors partners from media, business, culture and education to host activities all related to humour.
Taking place during the Autumn half-term, from 26th October to 2nd November, expect celebrity stand-up acts, artist commissions, performance, family events and film. The full line-up will be announced in the next few weeks.
To share your stories or memorabilia just turn up at the library, or email info@creativeblackcountry.co.uk or call Rosalind on 0121 525 1127.