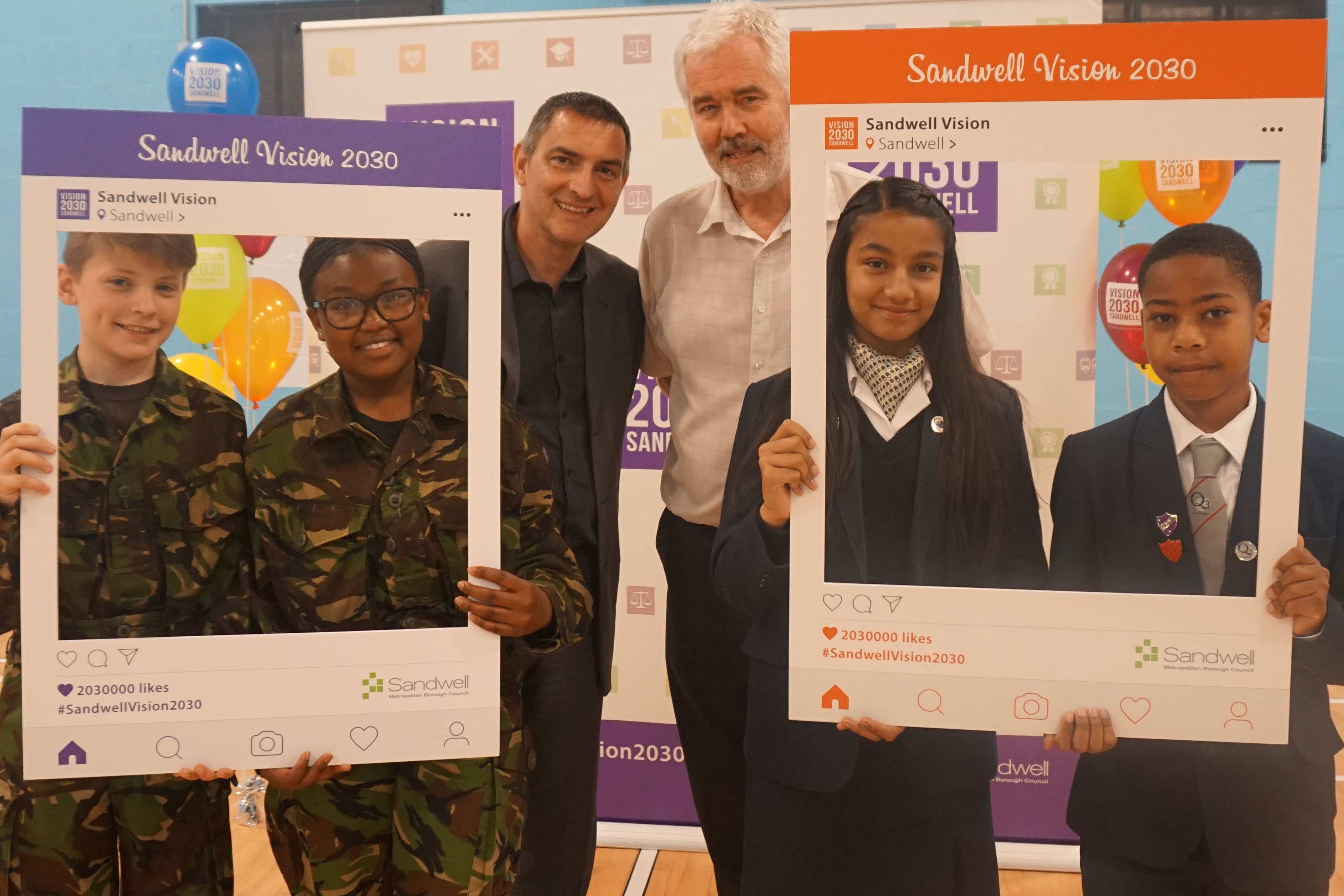 Students and staff at an Oldbury school have been giving their views on how Sandwell will look in the year 2030.
Sandwell Council is consulting with all parts of the community as part of their Vision for 2030. Students at Q3 Academy Langley took part in a series of workshops that focussed on young people's aspirations and how to turn them into reality.
There was also a workshop on town plans to learn more about what Sandwell will look like in 2030 as a place to live, work and explore. Councillor Simon Hackett, cabinet member for children's services visited the school during the day. He said:
"I am very impressed with how ambitious the students are at Q3 Langley, both for themselves and for Sandwell. We will be visiting more schools in the coming months to involve more young people in our plans for the future."
Sandwell Vision 2030 sets out ten ambitions to be delivered by the council and its partners over the next 12 years. It covers a wide range of topics from living healthy lives to reducing crime and from raising aspirations to improving the quality of schools. Councillor Steve Trow, cabinet member for core services and culture added:
"Talking to young people is vital as it's their future we are planning for. I was greatly impressed by all the creative thinking and imaginative ideas of the students.
"Their enthusiasm and energy is the best guarantee of a better future for all of us. I want to thank them and the staff for such a rewarding day."