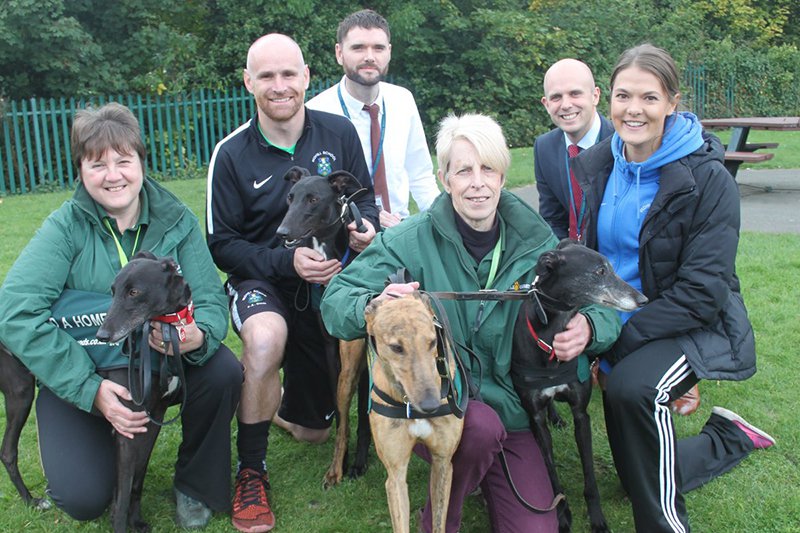 Credit: @Redhill_School
A group of teachers are running the Birmingham Marathon in memory of pupil Pierce Wilkinson who was stabbed to death in his own home.
Four members of staff from Redhill School in Stourbridge, where Pierce was a pupil, are running for The Greyhound Trust – his favourite charity.
Pierce, aged 13, was murdered by Aaron Barley, a homeless drifter who his family had tried to help in the past. Barley also killed Pierce's mother Tracey in the attack at the family home in Greyhound Lane, Norton, Stourbridge on March 30.
He struck as father Peter Wilkinson took the family greyhound Mandy for a walk in the morning. Barley also attacked him on his return, but Mr Wilkinson survived.
The four teachers will be tackling the 26-mile course in a bid to raise funds for trust – and have already tripled their target of £500.
The JustGiving campaign, set up to raise funds for the charity 'very close to Pierce's heart', has already seen £1,563.00 raised with 104 supporters backing the cause. The school has pledged to keep fundraising – with plans for bucket collections and a commemorative sculpture under way.
Teachers and an artist will work with Pierce's sister Lydia, who was away at university at the time of the attack, on the sculpture during its design process. Back in March, the then executive headteacher of Redhill, Stephen Dunster, said in a statement:
"Pierce was a loyal, caring and conscientious pupil and he'll be sadly missed by every member of our school community. He always met everyone with a smile and was a kind and thoughtful young man. He was passionate about his football team West Bromwich Albion and devoted to his pet greyhound dog.
"He was a loving son and brother and our thoughts and prayers are with his family and friends at this time, especially his father Peter and his sister Lydia."
Barley was sentenced to a minimum 30 years for the two murders last week.