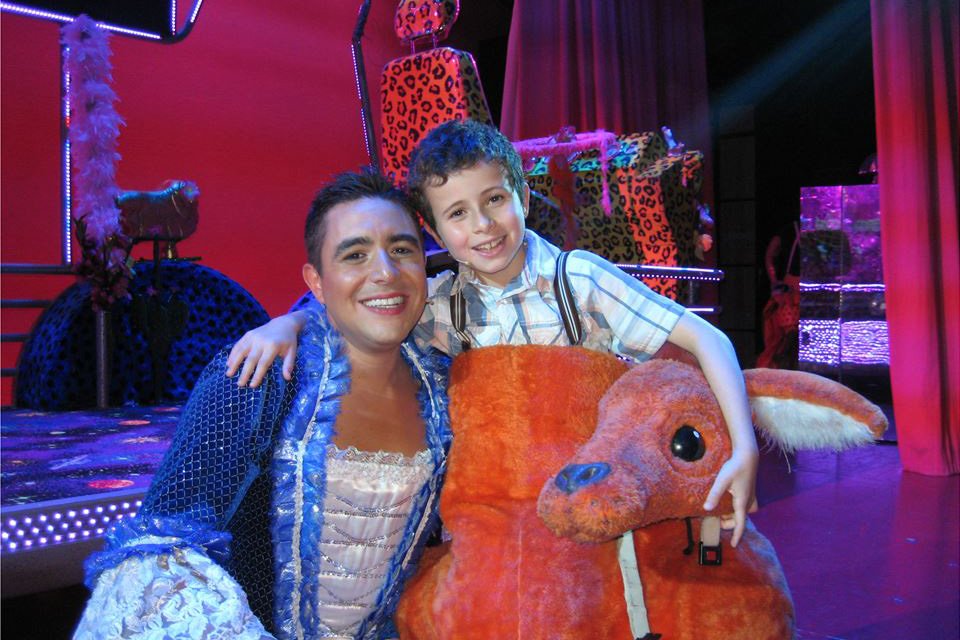 Noel Sullivan as 'Tick' and Adam Beaver as 'Benji' in the UK tour of Priscilla, Queen of the Desert
Wolverhampton Grand Theatre will be hosting auditions on Saturday 20th January to find two young boys to star in West Bromwich Operatic Society's production of 'Priscilla Queen Of The Desert' which takes to the stage in April.
The search for two young male actors to alternate the role will be held at the theatre on Saturday 20th January from 10am.
The son of Tick and Marion, he has been brought up to be sweet and open-minded, but has no idea of his fathers second life. Tick makes the journey across the desert to spend time with him, having been away in Sydney for his early years.
The successful applicants need to be male, aged 7-10 years but able to play a character aged between 7-8 years. The producers ask that auditionees have a nice clear singing voice and are 'innocent and sweet, but with a natural cheekiness, and have good energy and concentration'.
Anyone who's interested should email hilary@wbos.co.uk to register their interest and for more information on the audition process. Potential rehearsals will take place on Monday and Wednesday evenings with some Sunday rehearsals.
Parents/guardians will be required to get children to and from the audition, rehearsal and performance venues, but chaperones will be provided for the actual rehearsals and performances.
Based on the Oscar winning movie The Adventures of Priscilla Queen of the Desert, the musical tells the funny and moving story of three drag performers who set off from Sydney across the Australian desert in a battered old tour bus, christened Priscilla. The show contains over 20 classic disco hits such as I Will Survive and I Love The Nightlife.
Tickets are now on sale at the Grand Theatre Box Office, by calling 01902 42 92 12 or online at grandtheatre.co.uk.