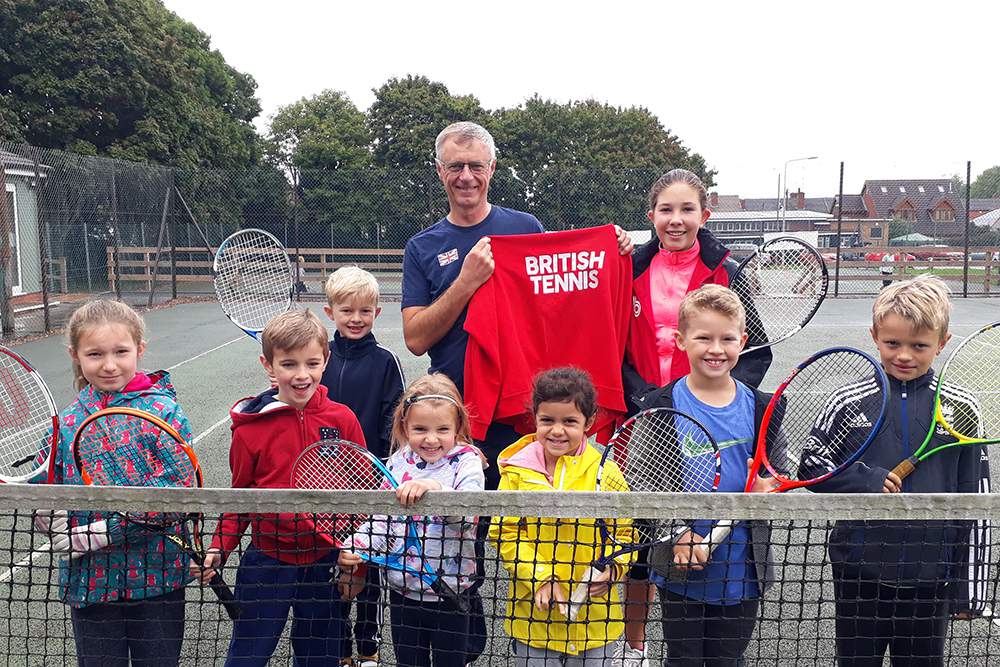 A Wall Heath tennis coach is hoping it's game, set, match when he makes his debut for Great Britain later this month.
Adrian Hyde, Head Coach at Wall Heath Tennis Club, has been selected to represent Great Britain in the European Club Senior Championships. He will be making his GB debut at the age of 54 and is looking forward to the competition which will be held at La Manga Tennis Club, Spain from 17th – 22nd September.

Adrian started playing at the age of 8 after his parents, who were keen players themselves, helped to get the current club started in 1972. He has represented Staffordshire at county level for more than 30 years and is delighted to now represent Great Britain on the European stage. Adrian said:

"I still love the game as much as I did when I first started playing nearly 50 years ago. I am grateful to my parents for introducing me to tennis and taking me to tournaments as a junior.

"The game has given me many happy memories with a highlight being able to represent Staffordshire at Wimbledon. However, the greatest benefit of taking up the game has undoubtedly been making so many friends over the years."

Adrian has coached at the club since qualifying at 18 and runs a programme for all ages and abilities all year round. He is currently working with the Tennis Foundation and Dudley and Walsall Mental Health Patnership NHS Trust to provide coaching as a means to improving patients well being. As coach he has seen many people take up and enjoy the game at all levels and believes the club has a key role to play in the community, providing a healthy activity and a safe, friendly and social environment for children and adults.

Currently, the club is desperate to raise money in order to resurface their courts which are breaking up. Members are keen to hear from anyone, including businesses, in the area to support the club in their efforts to continue to provide this healthy opportunity for the community. Paul Parry, chairman of Wall Heath Tennis Club, added:

"We're really proud of Adrian. He has dedicated his coaching career to the club where it all began for him and has taught hundreds of people over the years. We wish him all the very best in his forthcoming championships representing GB and Wall Heath Tennis Club too."

Anyone interested in playing at the club, being part of the well being sessions, helping to raise funds or all of these can contact Adrian by email or by visiting wallheathtennisclub.co.uk.