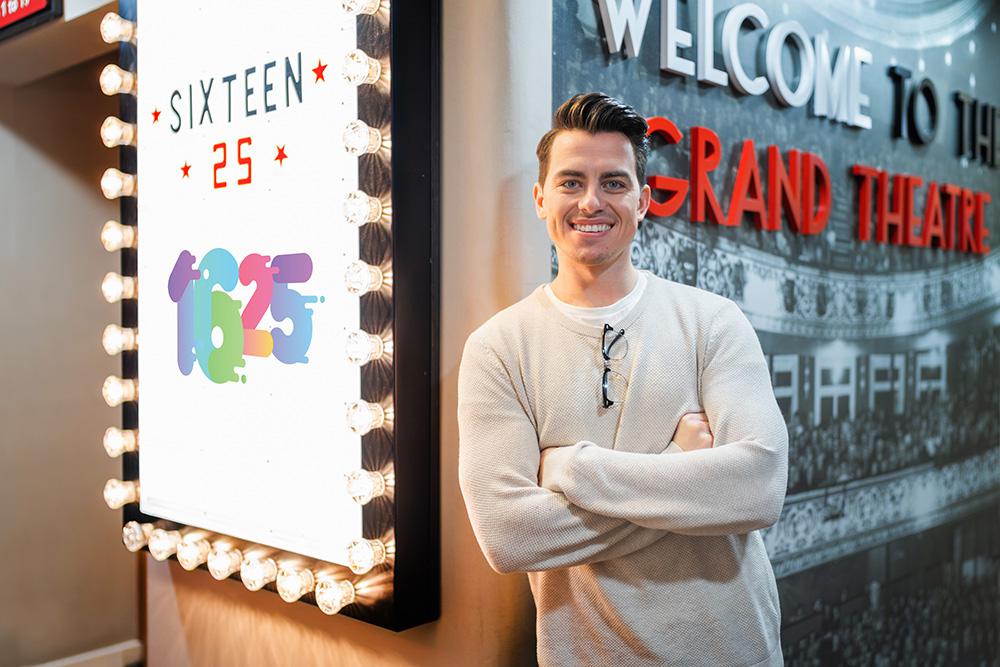 West End star, Oliver Ormson, has become patron of Wolverhampton Grand Theatre's relaunched sixteen25 Membership scheme
Wolverhampton's Grand Theatre has announced that its sixteen25 youth scheme has relaunched, making it an entirely free membership for those aged between 16 and 25.
The scheme also has a new patron in the shape of Oliver Ormson, who starred in the theatre's 2018/19 pantomime, Sleeping Beauty. Oliver's other stage credits include Lucas in The Addams Family, which visited the Grand in 2017, and stints in Hairspray and Book of Mormon at the Prince of Wales Theatre in London's West End.

The scheme will closely follow the benefits of the Friends Of The Grand membership, which has had strong support since it was set up to save the Grand from permanent closure in the 1980s. Friends of the Grand receive priority booking and 15% off tickets to most productions. This discount and priority booking is also available to all members of sixteen25, who in addition receive an exclusive opportunity to buy £10 standby tickets to many productions throughout the year, an hour before the performance from the Box Office.
Exclusive sixteen25 events will also be announced in the following months. The scheme will be officially launched this evening at a performance of the National Theatre's Macbeth. James Collins, Creative Learning Coordinator at the Grand Theatre said:
"I am delighted we can now offer free memberships for young people with our Sixteen25 scheme. It means that young people can now see world class theatre at a cost that is accessible to them.
"I am also thrilled that Oliver is on board as our patron as he is great advocate for theatre and has inspired enthusiastic attendance amongst local young theatregoers."
Details of standby tickets will be published each week on the theatre's social media accounts. Anyone aged between 16 and 25 will be able to join the scheme for free, simply by showing proof of age at the Box Office at the purchase of their first standby ticket. Alternatively, you can visit the Box Office with photo ID in advance.
For more information, you can email Lizzie Salisbury from the Grand Theatre Creative Learning department.