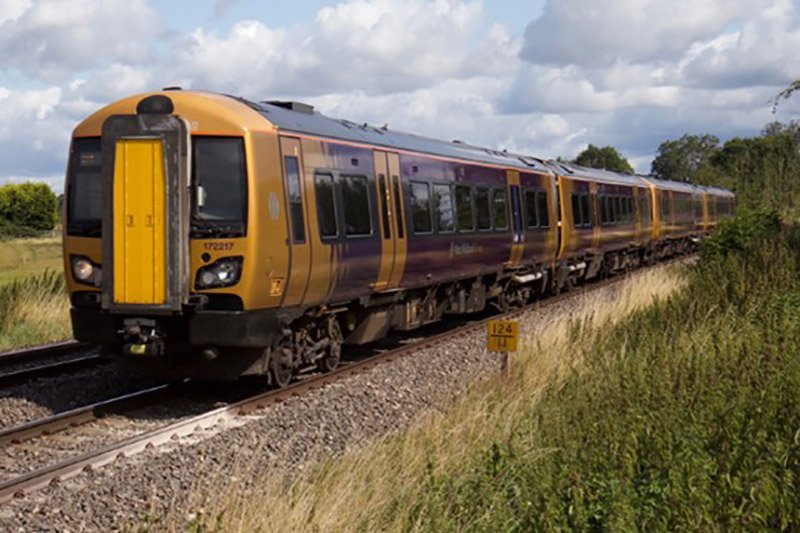 The region's public transport network is ready and waiting to safely carry more people, as the return to the workplace gathers pace following the Covid-19 lockdown.
Bus, rail and tram networks are all running a comprehensive or full timetable but there remains capacity to carry more people safely.
However, TfWM, which is part of the West Midlands Combined Authority (WMCA), has appealed to commuters to stagger their working start times where possible to help the network manage demand in accordance with social distance guidelines. Julian Edwards, managing director of West Midlands Trains, feels the operator is playing its part in getting people back to work by stepping up its timetable to more than 90% of pre-Covid capacity and running services with extra carriages wherever possible. He said:
"Our hard-working staff have kept trains running all through lockdown and passengers can be assured we're more than ready to welcome them back on board when they need us.
"We've adapted our timetable so we can run trains with as many carriages as possible to maximise space and we'll be adding even more services before the schools go back. The message is clear – the West Midlands rail network is safe and open for business."
Andy Street, the Mayor of the West Midlands, added:
"TfWM is continuing to support and adapt our transport network to the needs of our community through this pandemic, and provide a safe and reliable service for everyone.
"Thanks to the hard work and dedication of our frontline workers and operators, we now have capacity to move more people on our public transport than we are currently doing – and to do so in a safe way.
"Public transport is no longer just for essential journeys, and we want to reassure passengers that they can travel safely and comfortably. We would ask however for people to consider staggering their working start times where possible, allowing operators to ensure social distancing and avoid a return to the traditional rush hour."
TfWM is calling on all passengers to keep the following in mind before starting any journey:
Check the latest public transport updates at networkwestmidlands.com
Plan ahead. Many operators are providing information on how busy services may be at certain times. This means that people can change the time of their journey to travel off peak if possible.
Everyone must wear a face covering in transport hubs and on board if they can
Keep space between yourself and others at all times, even friends or co-workers not in your social bubble
Carry hand sanitiser, and wash your hands before and after travelling
Pay for your tickets in advance or use contactless where possible
TfWM is also continuing to ensure extra cleaning on buses, trains and trams, and measures to help passengers keep their distance have been installed at stops and stations across the region.
The next key milestone for transport is September, with schools reopening and more businesses opening their offices. TfWM is currently carrying out a huge planning exercise by looking at historical data and trying to shape services where it expects the highest demand from the public.
Travel advice to schools across the region will be issued in the coming weeks, and TfWM will be asking all parents and young people to think about the way they travel when they go back.
Residents are also being encouraged to plan their journey to find the least congested route each day as the road network gets busier.