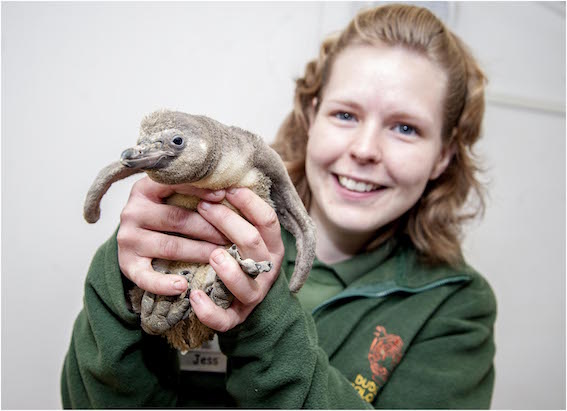 Keepers at Dudley Zoo are playing "mum" to an abandoned penguin chick.
The baby bird was found barely alive on the enclosure's beach and keepers say they have no idea why its parents abandoned it.
Section Leader, Nicola Wright, said it was very touch and go at first, but the month old bird has been hand-parented for a few weeks now, and keepers are said to be delighted with its progress.
Speaking to Monica on Black Country Breakfast, penguin keeper, Rachel, said the new addition didn't have a name and invited the people of the Black Country to register their suggestions!
You didn't dissapoint and from a huge number of suggestions we've whittled the list down to the five below.
{POLL_6}