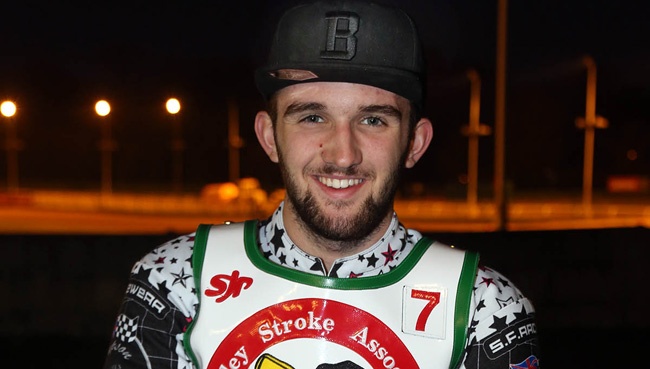 18 year old Heathens star, Ben Basford, is backing Cradley as they take on Isle of Wight at Monmore this evening.
Basford has been a big hit with fans since his winter switch from Kent. He moved up from reserve into the top five on Friday - a meeting that saw Coventry beat Cradley 51-39. He said:
"Our first away meeting at Birmingham was always going to be tough but we learnt a lot from that one.
"We want to keep our run at home going against the Isle of Wight."
So far this season, The Heathens have won 3 home meetings and lost both away fixtures.
Isle of Wight have been forced into a number of changes ahead of their trip to Monmore Green.

The Warriors slipped to a 51-38 defeat at Eastbourne on Saturday on a night which saw Benji Compton and Kelsey Dugard both suffer injuries.

They have now subsequently been ruled out of the clash with the Heathens, with former Cradley star Tom Perry stepping in for Compton at No.1 and teenage sensation Daniel Bewley filling in for Dugard.

With Mark Baseby also unavailable due to work commitments, they will operate rider replacement in the No.4 spot whilst Stephen Whitehouse has been named as their No.8 for the evening.

The action starts at Monmore Green from 7:30PM and you can keep up to date on Black Country Radio throughout the evening.