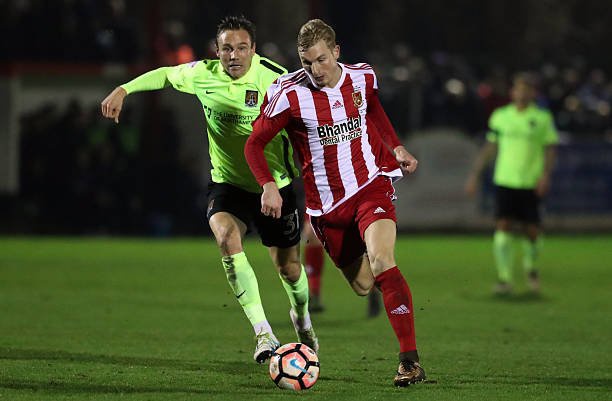 Confusion surrounds Stourbridge FC's Southern Central Premier Division Play-Off semi-final after the Football Association confirmed it is investigating an alleged breach of the rules by Stratford Town.
The Glassboys are due to play Alvechurch tomorrow night (Wednesday) but Stratford, who were scheduled to play Kings Lynn in the other play-off match at the same time, have been accused of fielding an ineligible player in a recent match.
If found guilty, Stratford could face a points deduction, which could potentially move them outside the play-off places in the final league standings. A statement from the Southern League said:
"Following the FA highlighting a potential issue of an ineligible player for Stratford Town today which may result in potential points deduction, the League's Board has had to make the decision to postpone the scheduled Play-off Semi Final tie since this may have implications on Stratford Town's involvement.
"Both the FA and League know of the urgency in dealing with this matter and are committed to resolving it as soon as possible."
But there is now confusion over whether this affects Stourbridge's match with Alvechurch. Although the statement made no mention of Stourbridge's fixture, Alvechurch claimed their match had also been postponed "in the interest of fairness". It said they "are waiting on the Board's decision on the day it is to be played and will advise us as soon as possible (either Friday or Saturday).
"The play-off final is still to take place on Monday 6th May."
But Black Country Radio understands that Stourbridge FC are still talking to the league and no final decision has been taken. A statement from Stourbridge said:
"We are obviously fully aware of the information currently circulating with regard to the Play Off Semi Finals. We will make a full official statement once in a final position to do so, as discussions remain ongoing. No further comment will be made until then."
Any points deduction for Stratford would still leave Stourbridge playing Alvechurch in the semi-final, as Stratford are already below both teams in the league table.
Stratford would need to be deducted five points or more for the league table to change, as they are five points ahead of Coalville, who have a better goal difference.
If the Stourbridge match is postponed, it is likely the league will have decided that both play-offs should be played at the same time as originally scheduled to avoid any potential for one match to influence the other, and to ensure both semi-final winners have the same amount of recovery time prior to the final.