We haven't been able to get enough of them since the first film in 2010 and the Minions are BACK for 2017!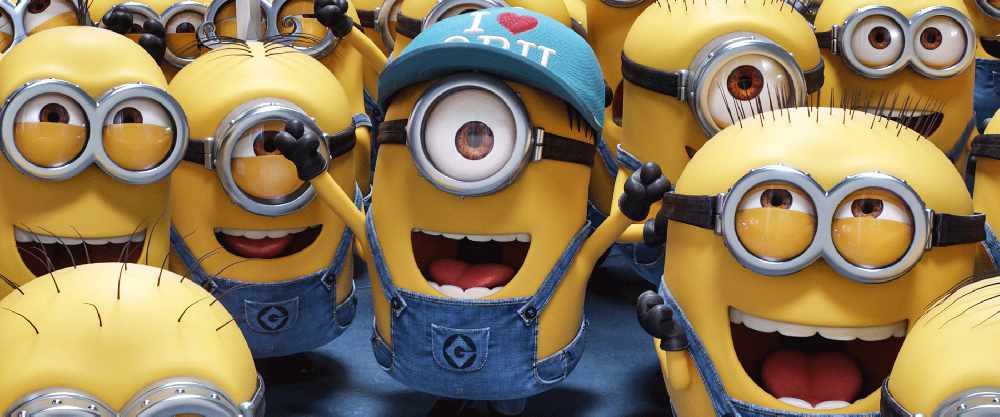 This time, the Minions hope that Gru will return to a life of crime after the new boss of the Anti-Villain League fires him. Instead, Gru decides to remain retired and travel to Freedonia to meet his long-lost twin brother for the first time.
The reunited siblings soon find themselves in an uneasy alliance to take down the elusive Balthazar Bratt, a former 1980s child star who seeks revenge against the world!
To celebrate the films release, the team from Hovis will be hosting a Despicable Me 3 Party at Intu Merry Hill on July 8th and 9th, where you will be in with the chance of winning prizes, lighting up the dance floor...and enjoying some sandwiches, naturally!
Keep your eyes peeled next time you're in the bread aisle too - they're currently running an exciting competition on loaves of Soft White and Best of Both®, to offer shoppers the chance to win a fantastic family holiday to New York City.
WIN: A DESPICABLE ME 3 GOODY BAG AND 10 LOAVES OF HOVIS BREAD!
To celebrate the release of Despicable Me 3, we've teamed up with Hovis and Universal to giveaway the ultimate prize pack, worth over £100, for one lucky listener.
You'll receive a selection of merchandise from the film, including sticker sheets, card games, a phone case, stationary set, key chains, flying disk and character magnets. Plus we'll throw in a £75 voucher to spend at buyagift.co.uk and 10 free loaves of Hovis® Soft White or Best of Both®
To get your name in the draw, just answer this question:
Q. Which of the following Hovis® loaves have teamed up with Despicable Me 3?
This form could not be found
Entries need to be in by 11pm on Sunday 9th July 2017. Check the terms and conditions below. Full competition rules can be found here.
---
Please Note:
The prize on offer is one Despicable Me 3 goody bag, one £75 voucher for buyagift.co.uk and 10 loaves of Hovis bread.

This competition is open to GB residents who are aged 18+ (excludes Northern Ireland)

The 10 loaves of Hovis will be presented as vouchers which can be reclaimed for individual loaves of

Hovis® Soft White or Best of Both® in participating stores.

No exchanges can be made in relation to any prizes - and no alternatives to the stated prizes are available.
For full terms and conditions, please click here.