Are you a fan of big band music? Or do you love a bit of Jazz?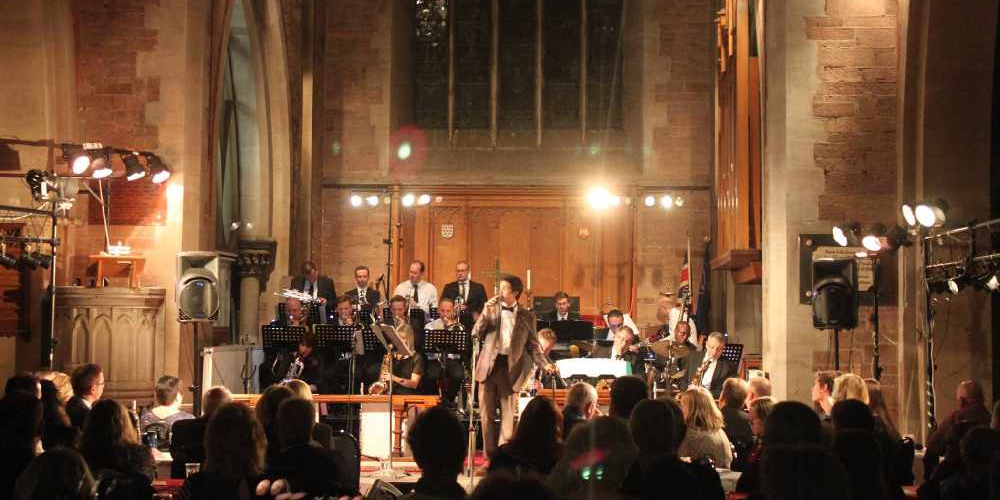 After a couple of years' break, Gig Caritas welcomes the return of the ever-popular 'Moonlight Sinatra' concert evening, led by Chris Passey and compered by Black Country Radio's Matt Dudley.
Taking place at Brierley Hill Civic Hall on the evening of Thursday 5th October, and backed by a 20 piece big band, the night will include songs like My Way, Fly Me to the Moon and many more. Plus there's a unique twist on some pop classics as our most popular concert returns with a bang!
2017 also brings the introduction of singing group '52nd Street' and, as a special treat, The Fizzogs will be joining in the fun - the idea of them being backed by the big band is defintiely something not to be missed!
Tickets are £10 for cabaret-style table seating and they are available at gigcaritas.com.
In keeping with the groups aim of raising funds for local good causes, proceeds will go to White House Cancer Support which is based in Dudley.
---
WIN: A Pair Of Tickets To Moonlight Sinatra!
We've teamed up with Gig Caritas to offer eight lucky winners a pair of tickets to see Moonlight Sinatra! To enter the giveaway, and get your hands on the goods, just answer this simple question:
Q: Which American Army Major was the pioneer of Big Band music during the Second World War?
This form could not be found
Your entries need to be with us by 5pm on Friday 29th September 2017 - the winners will be notified by email as soon as possible. Good luck!
---
Please Note:
The prize on offer is one pair of tickets to Moonlight Sinatra, at Brierley Hill Civic Hall on Thursday 5th October 2017. The show begins at 7:30pm.
You may be asked for ID at the event - those who are deemed to be underage may be turned away and no alternative, or compensation, will be offered.
No other dates are available and you will not be admitted to the venue at any other point.
No exchanges can be made in relation to any prizes - and no alternatives to the stated prizes are available.
For full terms and conditions, please click here.