Tales From The Barn is the musings of a Black Country ex-pat - Graham Fisher MBE - who recently moved to the Welsh border.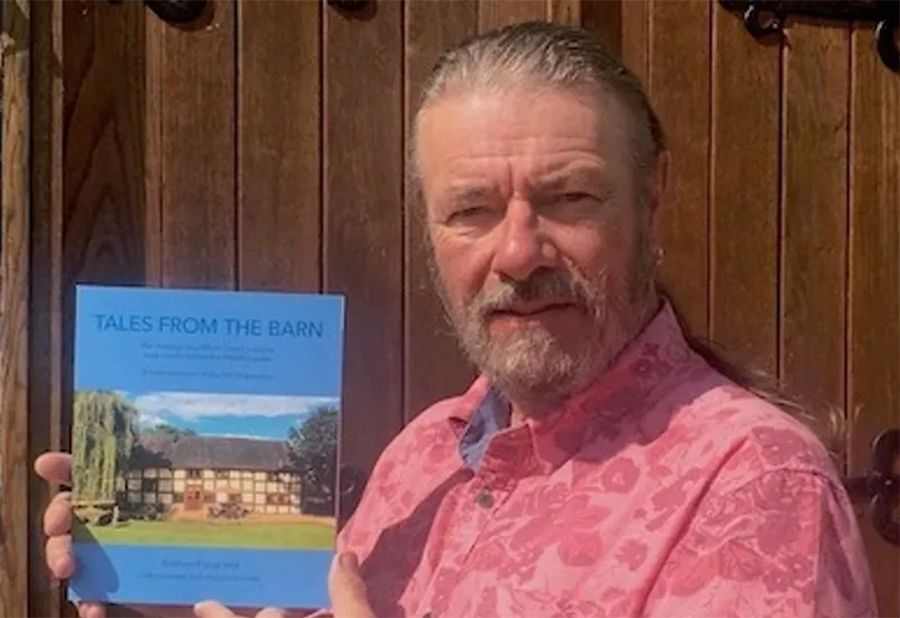 Graham's latest book was officially launched at the biennial International Festival of Glass in Stourbridge, on 23rd August 2019. This is his tenth book under the 'Sparrow Publishing banner' and his fifth to be launched at successive International Festival of Glass events.
Citing his broadcasting hero Alistair Cooke's Letter From America as the inspiration behind this release, Graham has sought to elucidate and contrast the people, places and events in and around his new home on the Welsh border with those of his native Black Country.
Tales From the Barn is based on his popular series of podcasts that have been brought together in the form of a sumptuous book collating the first 25 episodes, lavishly illustrated throughout in full colour.

---
WIN: A signed copy of Tales from the Barn by Graham Fisher
We've teamed up with Graham to give you the chance to win a signed copy of his latest release. All you need to do to get yourself in the draw is answer the following question:
Q: What was the name of the man who wrote and presented Letter from America?
Entries for this competition are now closed.
Entries need to be in by 5pm on Friday 1st November 2019. Check the terms and conditions below. Full competition rules can be found here.
---
Please Note:
The prize on offer is a signed copy of 'Tales from the Barn' by Graham Fisher MBE.

No exchanges can be made in relation to any prizes - and no alternatives to the stated prizes are available.

Entry into this competition confirms your acceptance of these Terms and Conditions.

Entrants will receive the book posted out to their address and will be notified by email once the competition closes.

For full terms and conditions, please click here.