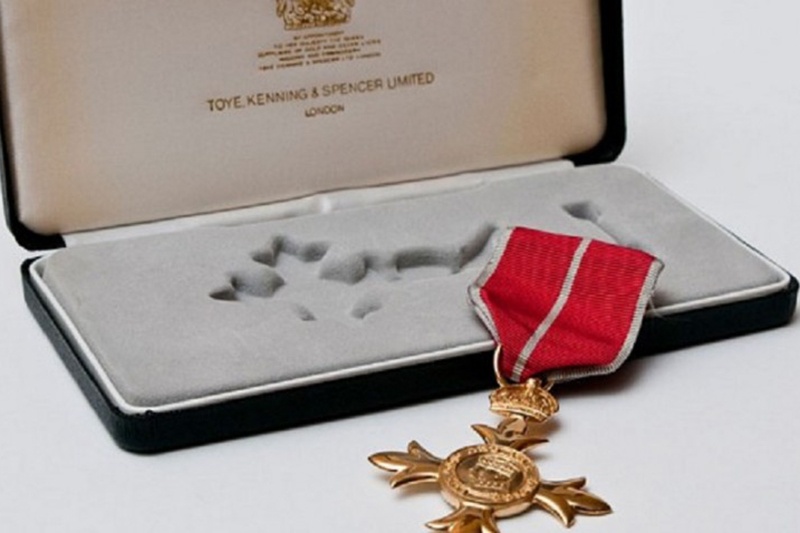 39 people from across the West Midlands have been named in The Queen's New Year Honours List, including 2 CBEs, 7 OBEs and 16 MBEs.
Each year The Queen recognises the extraordinary achievements of people from all walks of life and all ages, within our communities. In addition to these people who really make a difference to the lives of those around them, this year's list includes special mention of those who have continued to go above and beyond in supporting each other during the Covid-19 pandemic.
This year's recipients, who have made a significant contribution, made a positive impact and delivered significant outcomes, come from all across the West Midlands, including sixteen from Birmingham, two from Dudley, six from Walsall and four from Wolverhampton.
Rose Cook-Monk has been awarded the British Empire Medal for services to the community in Dudley. Rose was the founder of the Duncan Edwards Museum and an associated Foundation which aimed to support talented young sports stars of the future. She's also worked tirelessly with Santa's Black Country Toy Appeal for a number of years, ensuring children in need across the Black Country get a present at Christmas time.
44-year-old Kathryn Beale has been awarded the British Empire Medal (BEM) after setting up the community project 'Just Straight Talk' in 2012 - an organisation to provide practical help and motivation to young people aged between 16 and 25 in turning their lives around and reaching their life goals.
Stourbridge solicitor, Richard Port has been awarded an MBE for his services to victims of domestic abuse after he learned about issues with local solicitors and a lack of training in family law and legal aid alongside the lack of practical legal assistance for users of a local refuge. The Lord-Lieutenant of the West Midlands, John Crabtree OBE said:
"Making up the fabric of the West Midlands are some amazing people who work hard to deliver a better, brighter and kinder place. These people with big hearts are often known within their neighbourhoods but fail to gain the wider credit they deserve particularly during the challenging Covid crisis.
"This year's recipients showcase a range of outstanding achievements and provide an insight into the region and the people that make it so great. We are all very grateful for what they do each and every day and I am absolutely delighted to see so many gain the recognition they deserve in the New Year Honours.
"Through the activities of the West Midlands Lieutenancy, I come across many people providing support and giving their time to help others. Now more than ever, there are so many unsung heroes who deserve to be honoured but they need someone to nominate them.
"I would encourage people from across the region to get involved and think about who is making a difference in your local area so that we can continue to recognise these individuals for the great work they are doing."
The individual honours are announced twice a year to mark The Queen's official birthday in June and at the end of December - the New Year Honours. Some 1,200 people are recognised in each list.
Details on how to nominate are found on the West Midlands Lieutenancy website at wmlieutenancy.org.