It's hard to believe that Blood Brothers still fills theatres in the way it does, but when you look at the statistics it's mind blowing. The musical was a West End smash hit and sits behind only Phantom of The Opera and Les Mis as the third longest serving in the capital with an outstanding 10,000 performances to its name.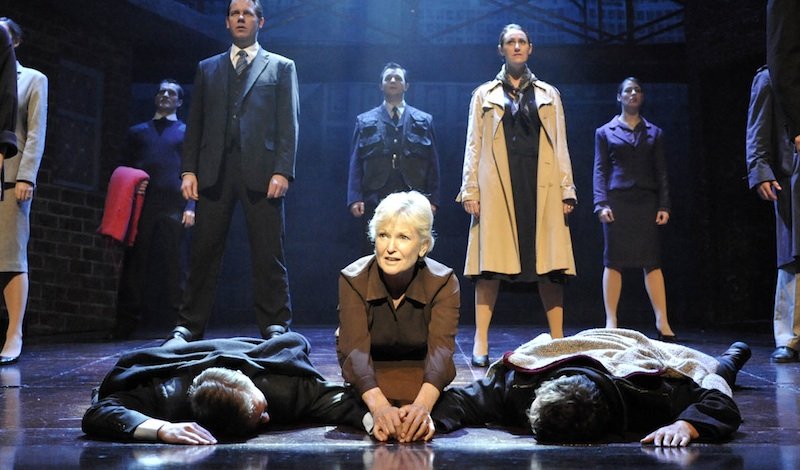 On top of that, it's been touring the UK for a good proportion of the last three decades and is pretty much a given in any musical theatre fans list of 'shows I've seen'. Everything points to a piece that should, by now, be stale and in need of a well earned rest - however this British classic continues to defy logic and continues to be a stalwart of the British theatre circuit.
This production starts a two-week run in the second city this week, at a theatre which plays a huge part in the shows history. Birmingham was the first city to host the show outside the West End, back in 1995 and also the first stage that tonight's Mrs Johnstone, Lyn Paul, played the role on some 20 years ago when she stepped in to cover Stephanie Lawrence.
Blood Brothers tells the tragic story of Mickey and Eddie, twins who were separated at birth. One was raised by a wealthy family while the other is raised in poorer circumstances. The boy's different backgrounds take them to opposite ends of the social spectrum; one becomes a councillor and the other ends up in prison. They both fall in love with the same girl, causing a tear in their friendship and leading to a tragic ending. It's a tale of sadness, belly laughs, the impact of recession and class differences which keep two people - who in so many ways are so similar - so far apart.
It's also a musical that's unique in certain aspects, not least the very small stable of people who have played the role affectionately dubbed as 'Mrs J'. Whilst other members of the cast come and go in the traditional sense, this part tends to be on a small rotation of a handful of people - with Lyn Paul very much being one of the originals. It's a role that has a range of emotions, many of which you can't act. They have to be raw and heartfelt, something Lyn exhibited tonight in droves.
The role of Mrs Johnstone belongs to Lyn Paul. I've seen this show eight times, both in London and on tour and, whilst every actress I've seen pull that coat on has been outstanding, to me Lyn Paul epitomises the role and is, quite simply, world class. Maybe it's a sentiment that stems from this being Paul's final outing as the matriarch or maybe its pure, unadulterated love for the piece, but watching Lyn on stage this evening wasn't a case of watching an actress go through the motions. It was a feeling of moments of joy and humour mixed with those of sheer devastation, especially during the final number.
Taking the audience through the entire range, from 'laugh out loud' to 'blubbering, emotional wreck', there weren't many people leaving the auditorium this evening without make up streaming from their eyes. With a stunning, haunting voice, you could hear every crack as she belted 'Tell Me It's Not True' with such authenticity, it's easy to see why she is asked back again and again.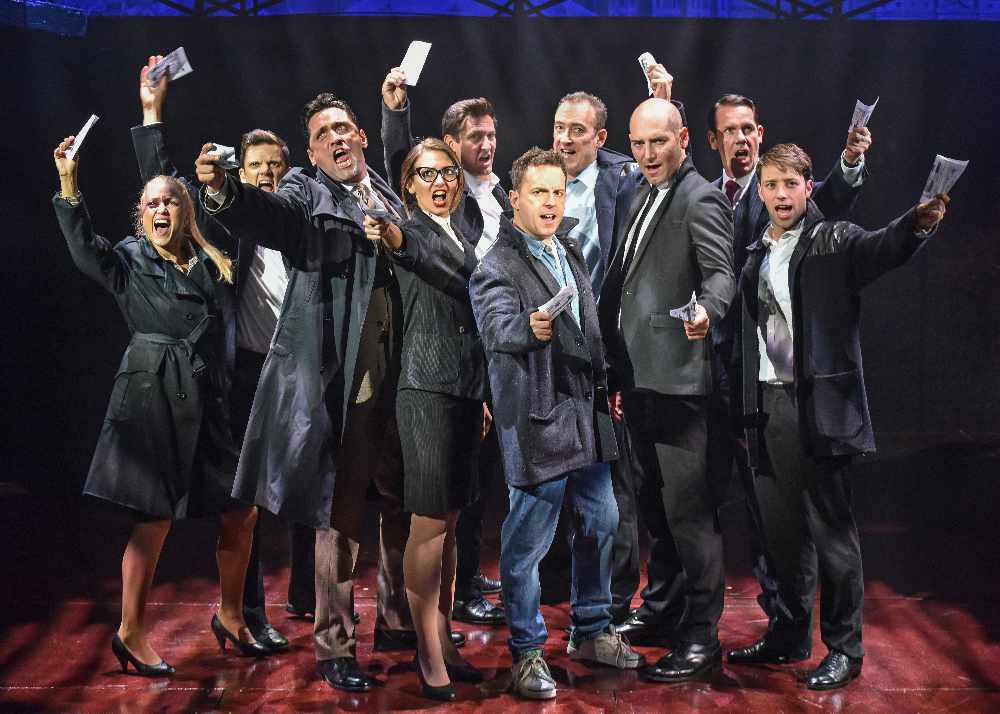 Robbie Scotcher is superb as the Narrator and plays an imposing character. One of the mysteries of modern day musical theatre is who exactly the narrator in the show 'is'. Some say he takes the part of the conscience of the two mothers. Some say he represents the devil and some believe he is literally just the glue that holds the story together – whatever the answer, Robbie certainly gives the role a new significance.
Alex Patmore and Joel Benedict take the roles of Mickey and Eddie respectively and should both be highly commended for taking us on an incredible journey, from seven (nearly eight!) year old boys to bickering love rivals in the space of three hours. They made the audience laugh and they made them sit in a stunned silence with a powerful take on the roles.
The show is a clear audience favourite and it's a story with heart that is as poignant now as it was when it was first performed. Very few people left the building without at least a slight tear stain and that's testament to its ongoing success.
It also feels important to say a huge thank you to Lyn Paul for her years of devotion to the role of Mrs Johnstone. As I said earlier, Lyn epitomises the role and has a huge part to play in the success of the piece. Who knows, maybe Willy Russell can tempt her back in a few years time!
Blood Brothers plays at Birmingham Hippodrome until Saturday 12th October. For more information and to get your tickets head to birminghamhippodrome.com.