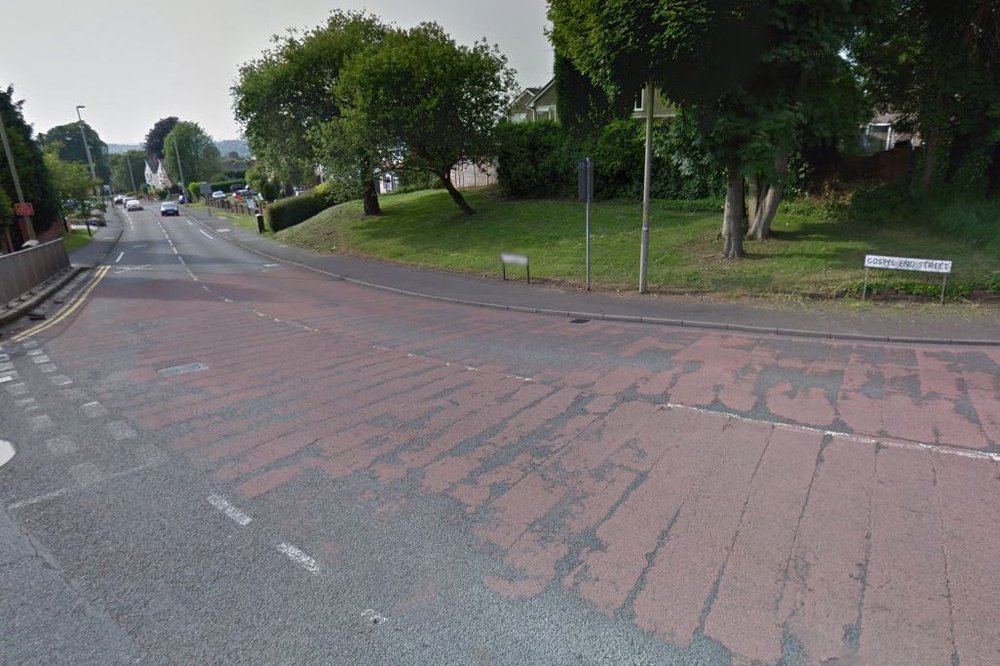 Work to improve safety along a road dubbed a 'renowned danger spot' will begin later this year, a ward councillor has revealed.
Plans are in the pipeline to reconstruct Gospel End Street in Sedgley to highlight give way signs and markings. Numerous crashes have taken place along the road in recent years - with one of incidents seeing two children and one man taken to hospital.
Councillor Michael Evans, who represents Sedgley, expects work to begin in December. The road's junction with Vicar Street can prove a tricky section for motorists to navigate, due to the sharpness of the bend and location of the road being on a hillside.
In February last year, a two-car-crash at Gospel End Street saw two young boys taken to Russells Hall. One man was taken to New Cross with a head injury, while two women received medical attention.
Councillor Evans, who has campaigned to get road safety measures in place, has previously called the road a 'renowned danger spot'. He said:
"I have been assured that restructuring the road will be carried out in this financial year which ends in March. I'm expecting towards December for it to start.
"I think it will be welcome news as it is a dangerous junction."
The idea of restructuring the road will be to make it safer for motorists to travel along and reduce the risk of accidents. Planners also believe it will help drivers to highlight road signs.
The project faced delays because Dudley Council had to go to the private sector for the designs to be drawn up, after the local authority cut its own service which could have done this.
Councillor Evans said: "These things take time. The design section, which does the restructuring of the roads, closed down some time ago so we had to get that done and caused a delay.
"The plans will also have to go through two safety committees, which is the normal process."
Hundreds of vehicles travel along Gospel End Street everyday, which runs from Sedgley town centre down to Gospel End Road.