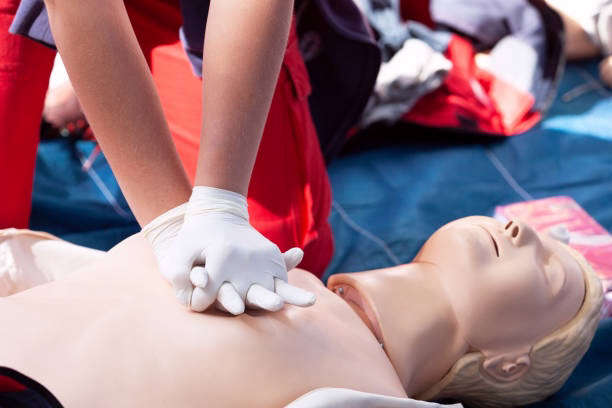 A free CPR session is being held in Brierley Hill after a local trader saved a customers life following a cardiac arrest.
The session is being run in partnership with West Midlands Ambulance Service and Brierley Hill Civic Hall and takes place on Tuesday 19 October from 6:30pm.
The idea was formalised after local trader, Gordon Tranter saved a woman's life earlier this year, when she collapsed leaving his store. He gave her CPR and saved her life - however it later emerged that Mr Tranter had no formal first aid training. Local Councillor, Adam Davies said:
"Without any training at all, Gordon, our heroic butcher from Alan Warwick Butchers, saved a life earlier this year by stepping up and giving CPR to a lady who suffered a cardiac arrest outside of his shop.

"The goal of this session is to make sure more local people are equipped with the knowledge and confidence to step up and act as Gordon did.
"I really want to give a big thank you to both Brierley Hill Civic Hall and Andy Jeynes from West Midlands Ambulance Service who have offered their time free-of-charge to make this training event possible."
Places are available on first come first service available to book free of charge, through Eventbrite.