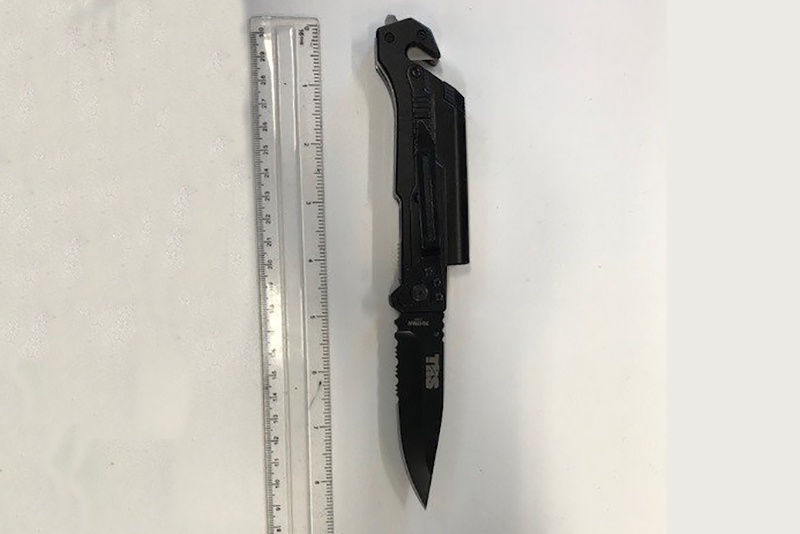 West Midlands Police have begun a major blitz on knife crime, taking on criminals who use blades and removing weapons before they can hit the streets.
The force is taking part in Operation Sceptre, designed to cut knife crime and steer youngsters away from getting drawn into the world. High profile suspects will be targeted with arrest warrants, while open spaces such as parks will be swept for weapons hidden by criminals.
Officers have today been visiting people who have imported banned weapons online. At one address, officers seized a lock knife purchased by the occupant for his own protection. Officers will work with the Border Force to intercept weapons that have been shipped in internationally after being brought on the internet, while undercover operations designed to root out shops that sell blades to children are also being launched.
Officers are also working with schools to educate youngsters on the dangers of getting drawn into knife crime, and some schools will have knife arches designed to detect any weapons being brought on to premises. Supt Ian Parnell, West Midlands Police's lead on knife crime, said:
"We fully understand the public concern around increases in knife crime. The consequences of carrying knives can be catastrophic - we've seen people suffer very serious injuries, while offenders can expect to spend many years behind bars.
"If we look at the level of knife crime across the area we can see that although the statistics have increased recently - mirroring the national picture - it comes following a considerable decline leading up to the last few years. Nevertheless, there is still much work to do.
"The people we find most often in possession of a knife in public are young men aged between 15 and 19. A common excuse we hear is that it's for their 'protection' - but that is a total fallacy and it's shocking how many times young men are seriously hurt by the very knife they are carrying.
The West Midlands Police and Crime Commissioner, David Jamieson, added: "The recent increase in knife crime is a very real concern for me, as it is for West Midlands Police. This major crackdown on those who are foolish enough to carry knives or blades is most welcome.
"It is important to stress that whilst this is a specific campaign, the fight to eliminate knife crime goes on 365 days a year. I fund educational classes for young people in schools so they are aware of the dangers of carrying knives.
"I also support weapon surrender bins across our area, so people can dispose of their knives safely."