We reviewed the current production of 'Funny Girl' earlier in its run. This review is an updated version of a previously published one.
---
I have to admit to entering the auditorium this evening with some trepidation. Back in May, I saw Sheridan Smith take to the stage as Fanny Brice in the UK tour of Funny Girl. If ever there was a time I'd turn into a fan boy, it's watching Smith on stage in a role that she clearly felt at home in - and this clearly was a role she felt at home in.
Natasha J Barnes was Sheridan's understudy in the West End and played the role to critical acclaim in her absence. Both actresses are playing the lead during the tour, alternating the role throughout the run. The people of the West Midlands are in the envious position of being able to see both actresses at separate venues and I was really crossing my fingers that Barnes would live up to the hype. But more on that later!
Funny Girl The Musical is a semi-biographical story, based on the life and career of Broadway star and comedian, Fanny Brice. The original production, starring Barbara Streisand in the leading role, was nominated for eight Tony Awards and the cast recording was inducted into the Grammy Hall of Fame in 2004.
A film adaptation was released in 1968, earning Streisand both the Golden Globe and Academy Award for Best Actress, and more recently the show returned to the West End for the first time in 50 years, at The Savoy Theatre. It's this production, which played in London to critical acclaim, which is touring the UK. The show has an almost entirely new cast, apart from Darius Campbell (Nick Arnstein) and leading ladies, Sheridan and Natasha.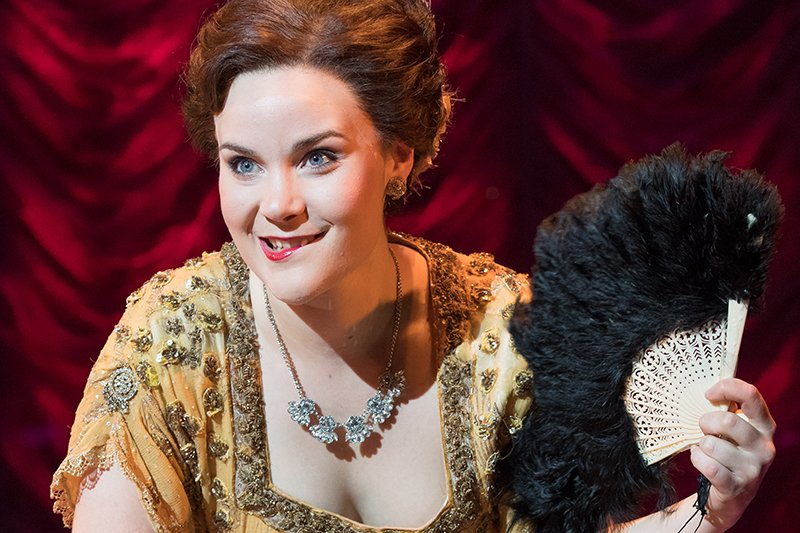 The set and costume design for this show is visually stunning. Michael Pavelka and Matthew Wright have excelled themselves in recreating the glamour and variety of the era and allow subtle changes to illustrate Fanny's change in persona between act's one and two.
The musical score, with songs including 'People' and 'Don't Rain On My Parade' has been a sure fire hit since Streisand first belted it out on stage and screen. What's pleasing to note is that so many of the songs still live up to the expectations of a modern musical theatre audience - that is to say they, and Funny Girl itself, are as relevant today as when they were first released.
SEE THE PUBLICS REACTION TO THE WEST END SHOW:
Don't get me wrong - the storyline itself is relatively predictable and, dare I say it, standard for this sort of show. However the simplicity of the tale is what allows the stand out performances from the unbelievable cast. The talent on stage is where this show really stands head and shoulders above so much of its competition and every single person on stage this evening more than deserves their place in the line up and contributes so much to make a slick, well rehearsed piece seem effortless.
Campbell, who's CV includes stints in Gone With The Wind, Guys And Dolls and a trio of appearances in Chicago, proves both his talent and vocal power with a compelling interpretation of Nick Arnstein. Far more than 'the guy from Pop Idol', Campbell takes a character, who's success to failure story is arguably the complete opposite of Fanny's, and holds his own beautifully. There's always a risk in a show that's centred around one particular character, that others can become supplementary - but this is very much not the case here.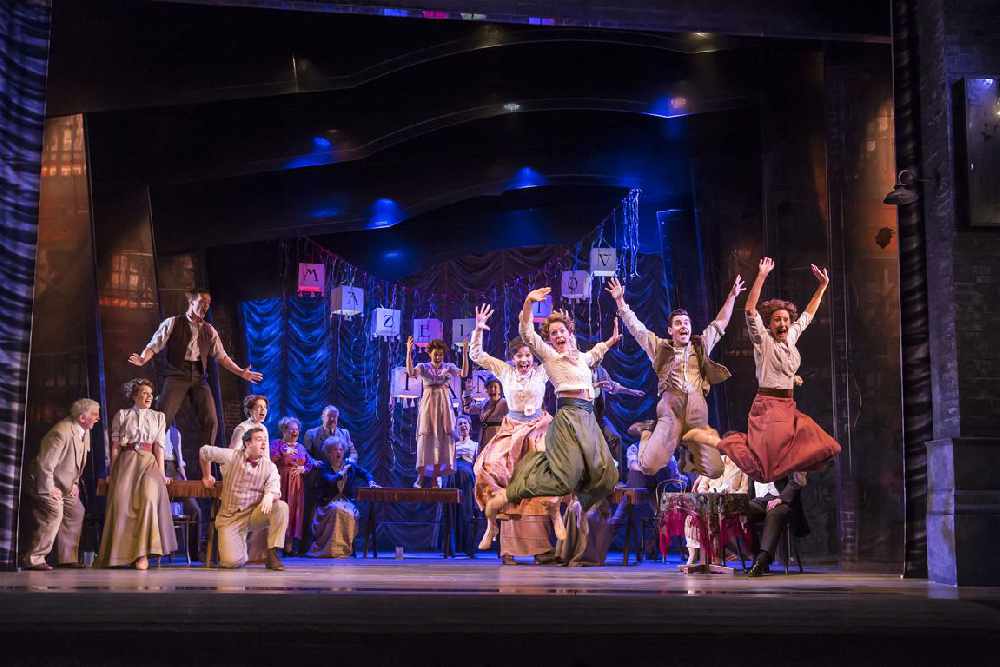 And then we come to Natasha.
Please, throw away any preconceptions. Natasha is not Sheridan - far from it. Both of these actresses play the part of Brice with enough similarity that you can follow the story, but with an individuality which is a credit to their individual talents.
I have just watched Natasha J Barnes give an absolute MASTERCLASS in musical theatre.
Fanny Brice is Barnes' first leading role and it's fair to say that she was thrown into the part! Whilst many understudies will expect to cover a handful of pre-planned shows during a show's run, Barnes had to, very suddenly, fill in for Smith on 60 occasions. It must have been somewhat of a steep learning curve, but one which has produced a credible, confident and simply superb actress and singer.
Taking the audience from absolute laugh-out-loud moments to points where you felt tears well up inside you and you could hear a pin drop, Natasha's vocals gave you visible goosebumps and cut through the atmosphere in the auditorium like a knife.
Her timing, delivery and vocal capability set her apart from so many of her contemporaries and prove that the hype surrounding her performance was absolutely justified. The raw emotion in the finale brought a lump to your throat and the genuine look of appreciation when the audience rose to their feet at the end was that incredibly special connection the actors and audience can only have in a theatrical setting.
Mark my words. Funny Girl is a huge turning point in Barnes' career and marks the point she'll never be an understudy again. She hasn't become a leading lady by default, or by an unfortunate turn of events - she's become a star because she's absolutely got 'it' and this is the start of something incredible.
Every person who contributed to Funny Girl should be proud of the show - it's a visual and acoustic dream to watch. The production sits alongside so many revivals, from Gypsy to 42nd Street, and doesn't just hold its own - it leads the way. Absolutely one of the must-see shows of 2017 and beyond.
Funny Girl runs at Wolverhampton Grand until Saturday 29th July.