Yesterday, Wolverhampton Grand Theatre launched a giant of a pantomime at Dudley Zoological Gardens, with leading man Gareth Gates kicking off proceedings.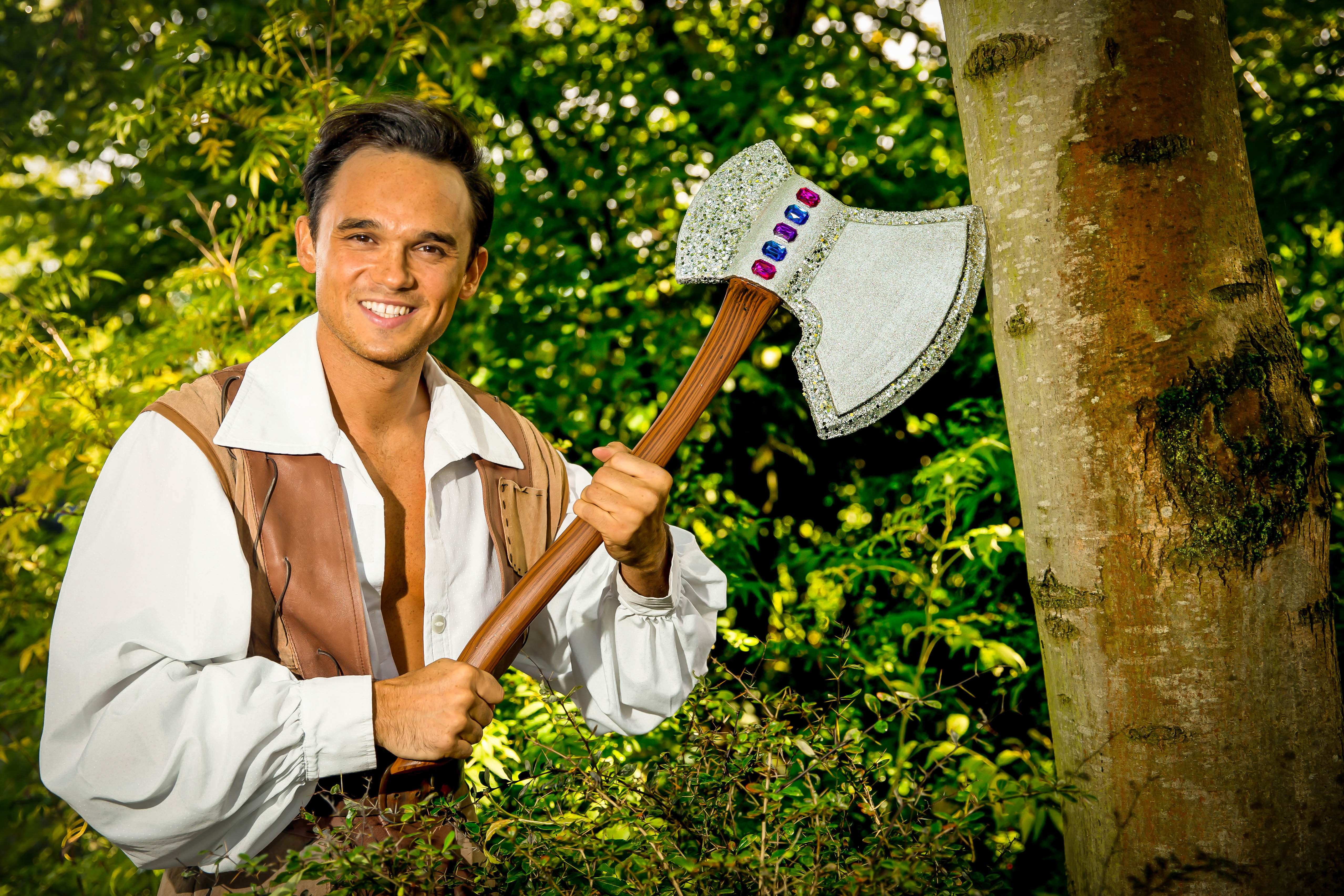 The pop-star and musical theatre favourite will be taking the title role in 'Jack and the Beanstalk', which also stars Lisa Riley, Doreen Tipton, Graham Cole, Ian Adams and Adam C Booth at the Wolverhampton theatre, from 9th December 2017 until 14th January 2018.
Gates rose to stardom in 2002 as runner-up in the first series of Pop Idol, losing out to Will Young in the final of the show. In a phenomenal career which followed he has sold more than 3.5 million records in the UK, released three albums and had four UK number one singles.
Alongside his pop career, Gareth's theatre career has seen him play the role of Marius in the 25th anniversary tour of 'Les Misérables' for Sir Cameron Mackintosh, in Loserville at West Yorkshire Playhouse and the UK tours of Legally Blonde and Boogie Nights the Musical. He has regularly toured in the concert Mad About the Musicals and is currently starring in the second leg of the UK tour of Footloose.
Dudley Zoological Gardens are the local partner for the show, which attracts thousands of families to Wolverhampton each year. Grand Theatre Press & PR Manager, Scott Bird, said:
"Our first panto launch for Jack And The Beanstalk was a brilliant day with our partners Dudley Zoo. Jack is a farm boy who goes on a quest to the Giant's castle - with both a farm and a castle on site at the zoo, it couldn't have been more perfect!
"We're all very excited for what promises to be a 'giant' new production. Gareth will have some popular songs in the show and our cast line up reunites many members of our multi-award winning team from last year."
Gareth added: "I've performed in eight pantomimes and played the Prince and Aladdin - I've never played Jack before so I can't wait to be in the panto in Wolverhampton, it's going to be lots of fun!"
'Jack and the Beanstalk' opens at Wolverhampton Grand Theatre on Saturday 9th December 2017 and runs until Sunday 14th January 2018. Tickets are already on sale and can be booked in person, by phone on 01902 42 92 12 or online at grandtheatre.co.uk.
You can catch Gareth chatting to Dave Wooldridge on Black Country Breakfast next Wednesday, from 7am!