Birmingham's New Alexandra is gearing up to host one of the West End's most popular shows, from December 16th to January 6th, before it returns to the Black Country, at Wolverhampton grand, next August.
Jersey Boys first opened in London at the Prince Edward Theatre on 18 March 2008 and moved to the Piccadilly Theatre in March 2014. The Olivier Award-winning West End production closed on Sunday 26 March 2017 following nine amazing years in London, with the first UK and Ireland tour running for 18 record-breaking months.
The show tells the remarkable true story of Frankie Valli and the Four Seasons and their rise to stardom from the wrong side of the tracks. These four boys from New Jersey became one of the most successful bands in pop history, were inducted into the Rock & Roll Hall of Fame and sold 175 million records worldwide, all before they turned 30!
The show is packed with their hits, including; 'Beggin','Sherry','Walk Like A Man','December, 1963 (Oh What a Night)','Big Girls Don't Cry','Working My Way Back to You' and so many more.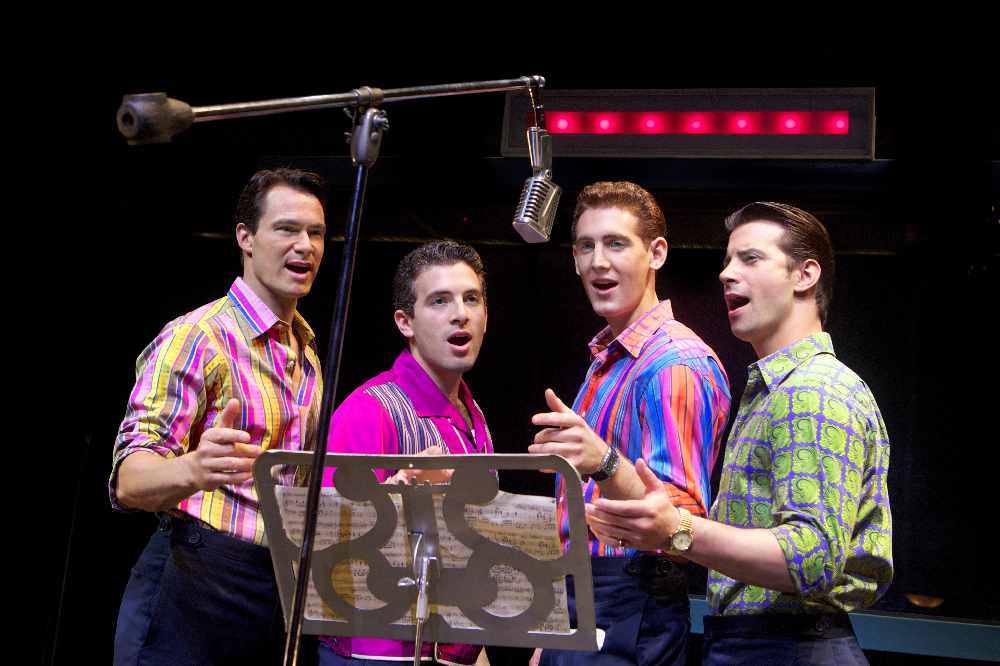 Winner of the Tony, Olivier and Helpmann Awards for Best New Musical, Jersey Boys has won 57 major awards worldwide and has been seen by over 24 million people. On this tour, Michael Watson will be playing Frankie Valli, Simon Bailey will be Tommy De Vito, Declan Egan will be Bob Gaudio and Lewis Griffiths will be Nick Massi.
Michael, Simon, Declan and Lewis have all previously performed their roles in 'Jersey Boys' to great acclaim: Michael and Simon in the West End, Declan in the West End and Australia, and Lewis in the first UK and Ireland tour.
Michael Watson made his West End debut in 'We Will Rock You' and was also in the original London casts of 'Sister Act' and 'Shrek the Musical'. Simon Bailey played Raoul in 'The Phantom of the Opera', with his other West End credits including 'I Can't Sing: The X Factor Musical' and 'We Will Rock You'.
Declan Egan played the role of Bob Gaudio in his native Australia and has toured the USA in 'The Book Of Mormon'. Lewis Griffiths played Johnny Castle in the recent UK tour of 'Dirty Dancing' and appeared in the original UK touring production of 'Ghost – The Musical'
For more information, or to buy tickets for either venue, you can head to The New Alexandra Theatre or Wolverhampton Grand .
LISTEN: Check out our Spotify playlist below!