The venues production of Brassed Off opens tonight and marks The Grand's return to theatre production for the first time since The Derek Salberg Repertory Company closed forty years ago.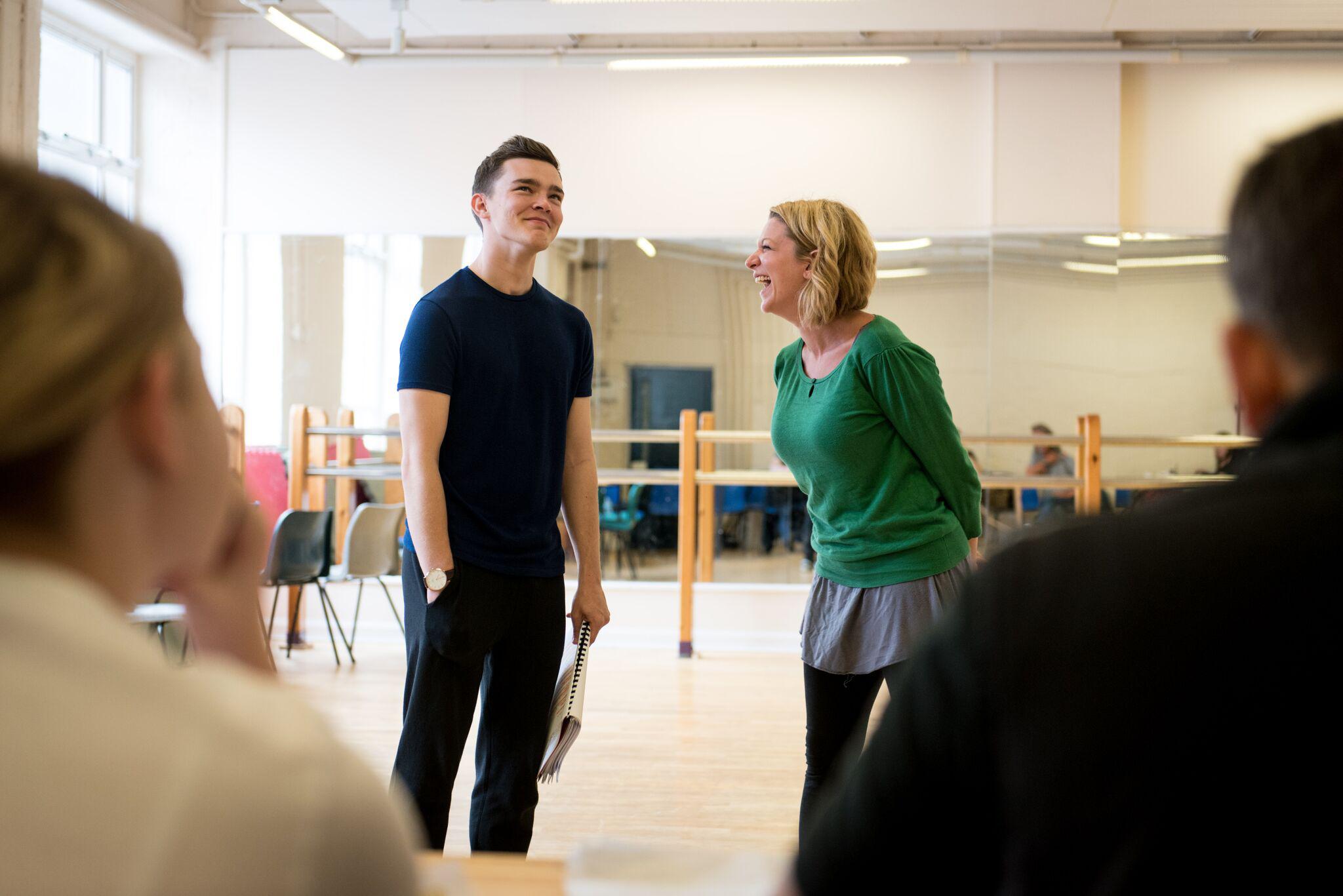 Rehearsals began on Monday 31st July and director, Gareth Tudor Price, is working with a professional cast of 6 professional actors, 4 further principal actors from the local community, 6 local children, an ensemble of 18 local actors and 32 band members.
Hi-De-Hi star, Jeffrey Holland, plays Danny, an ex-miner and veteran conductor of Grimley Band. He's joined on stage by Christopher Connel as Phil, Miriam Grace Edwards as Sandra, Ash Matthews (Shane), Clara Darcy (Gloria) and Eddy Massarella (Andy). Local actors Tim Jones (Harry), Greg Yates (Jim), Susie Wilcox (Vera) and Donna Heaslip (Rita) complete the lead cast. Grand Theatre Press & PR Manager, Scott Bird, said:
"It's great to see the potential of the Grand being explored to the maximum. This production not only features a fine professional cast, but also a team of actors and musicians from the local area.
"I hope local audiences will feel the same sense of ownership that we do as a team who are creating this new staging of a well-loved story."
However, for two members of the cast, the show is much more than a chance to tread the boards on a professional stage. Cast members, Greg Yates and Tim Jones, have enjoyed a friendship that has spanned the last 40 years.
Both men braved the community auditions and were given two of the principal roles, which they will also reprise when the production plays at Devonshire Park Theatre in Eastbourne in September.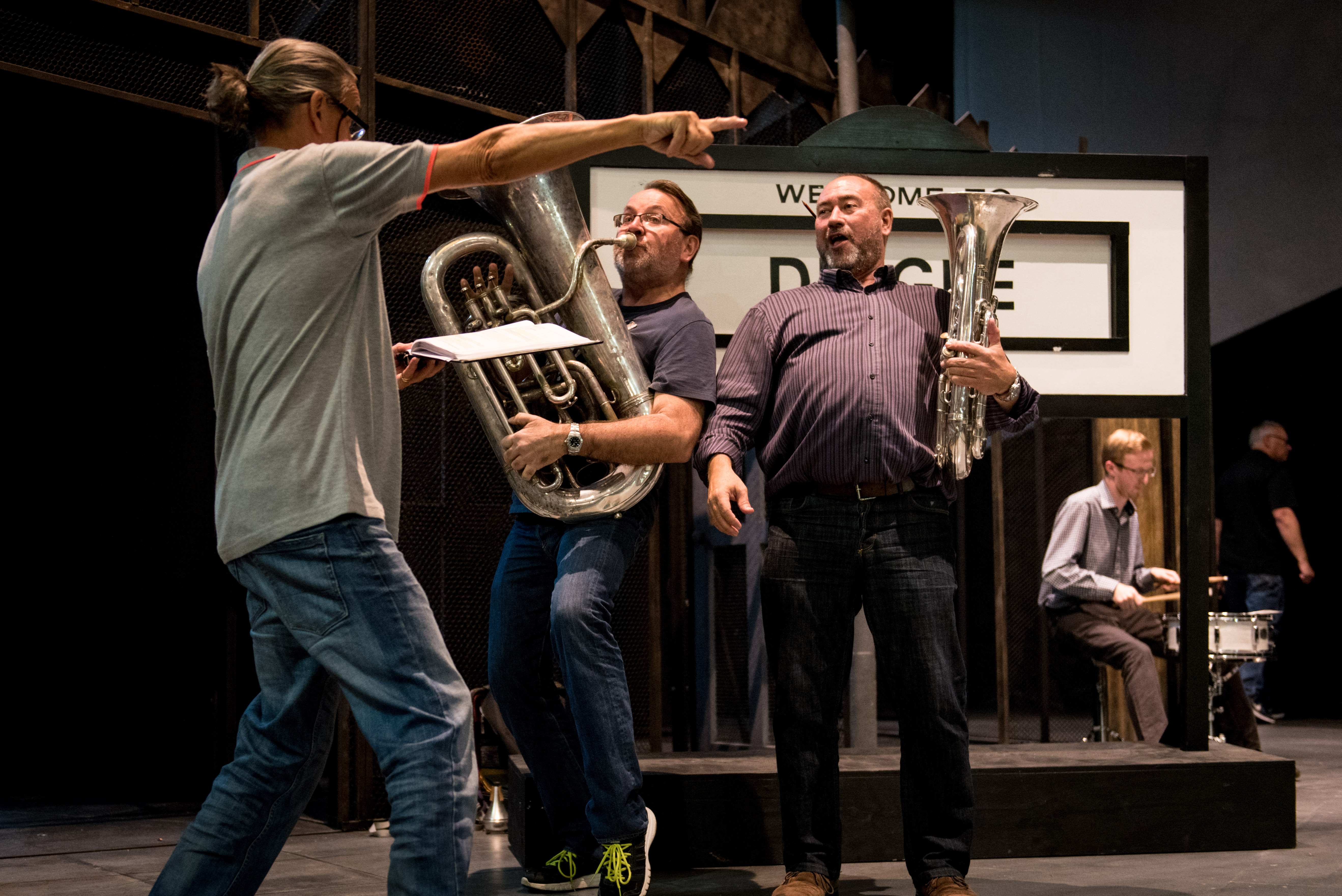 Greg first saw the casting call for Brassed Off in the local newspaper and decided to apply for the auditions. He said:
"The main draw for me is that I would like to turn professional again, I've just been in a film called Sustain which was crowd funded to enter into film festivals. I loved being in front of a camera again. With this being a professional production it's a great opportunity to add to my show reel.
"I also consider it a massive privilege to be working with esteemed professionals, especially Jeffrey Holland and Director, Gareth Tudor Price. I would also like to say thank you to the Grand for putting trust in the community that are taking part."
Tim first performed at The Grand in 1985 for the Bilston Operatic production of Guys and Dolls and since then he has performed in over 40 shows. His most memorable male lead was as Henry Higgins in My Fair Lady for South Staffs Musical Theatre Company in both 2001 and 2009.
"This show is very exciting because you have the band and a large community ensemble - and it's great to do it at my home theatre." he said.
Brassed Off is written by Paul Allen and adapted from the screenplay by Mark Herman. The story transports you back to 1994 and Danny's lifelong ambition - to lead Grimley Colliery Band to the National Brass Band Competition at the Royal Albert Hall - looks like it might finally happen. But as Grimley pit faces closure, the future looks bleak as the town is thrown into conflict.
Tickets are now on sale now and can be purchased in person at the Box Office, by calling 01902 42 92 12, or online at grandtheatre.co.uk.
---
Hear Jason Forrest, from The Milk Bar podcast, chatting to the team behind 'Brassed Off':
---