Oliver is a British musical, with music and lyrics by Lionel Bart. The musical is based upon the novel by Charles Dickens.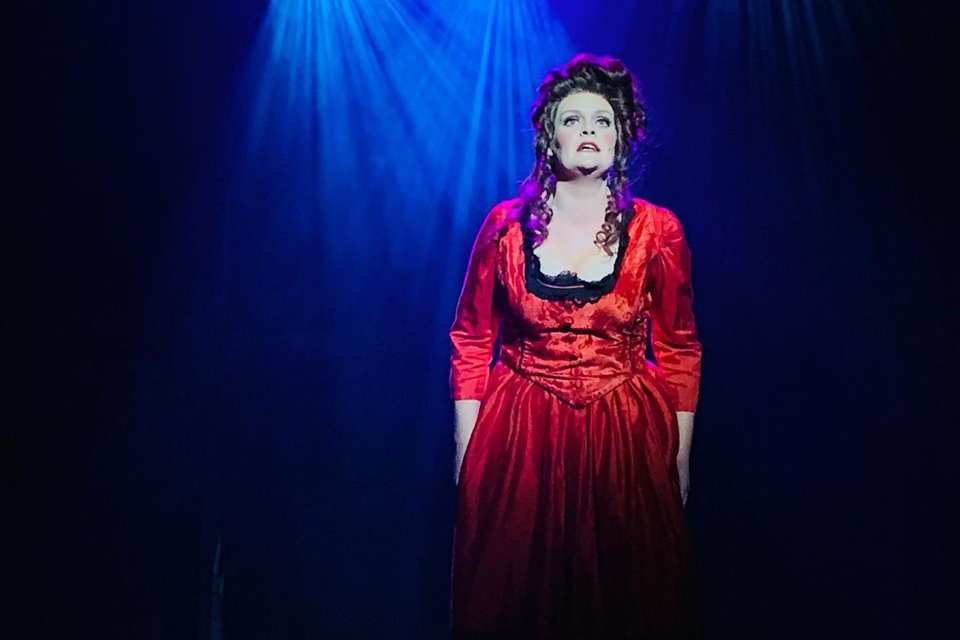 It premiered in the West End in 1960, enjoying a long run, and successful long runs on Broadway, tours and revivals. One of the most loved musicals of modern times, it tells the story of Oliver Twist - a boy who was orphaned at birth and who was sent to live in a workhouse run by Mr Bumble.
Twist soon becomes too much for them to handle and is sold to a coffin-maker before escaping and becoming friends with the Artful Dodger and Fagin who turn his life upside down. With a soundtrack that doesn't have a duff number on it, this show is a sure fire hit wherever its staged - and the SAOS production currently running in Stourbridge can easily be added to that list.
The company have proven, once again, why we should no longer make a credible distinction between 'amateur' and 'professional'. In the years I've been reviewing, I've seen many productions with 'all star' billing, which don't live up to the high standards many of these local societies set themselves, and many a performer gracing the stage of some of our most loved theatres who aren't a patch on those in the Black Country this evening.
It seems almost discourteous to single out individuals; everybody on stage this evening was outstanding, and delivered a show worthy of any stage in the UK.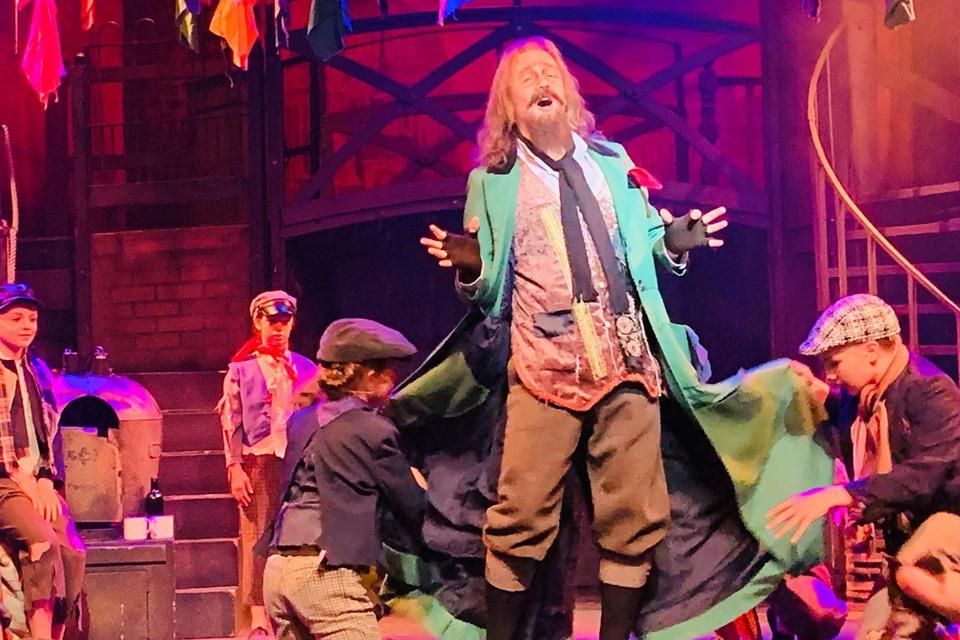 Harrison Eno took the weight of the production on his shoulders as Oliver, coupling the chance to utter some immortal lines with the equally daunting task of leading a cast of his peers. Alongside George Blower as the Artful Dodger, the chemistry and companionship between these two was palpable and real, giving the piece a notable sense of realism and credibility.
Anna Forster should also be given a huge nod for her outstanding interpretation of Nancy; one of the most iconic women in musical theatre. Many credit Shani Wallis as the best interpretation of the role, however Forster's passion, drive and energy was on another level this evening and she had the audience alongside her as she threw herself into the characters journey. Alongside Millie Brown who gave a rounded and eye-catching performance as Bet - a character who can sometimes be there to 'fill a space' - the duo were another with real chemistry and plausibility.
However, performance of the evening has to go to Leon Davis as Fagin. Again, a character who can be typecast, this time by Ron Moody's style and performance on the big screen, however Davies takes the part, gives it his own spin and creates something truly brilliant. As charismatic as he is energetic, this interpretation of Fagin is a joy to watch and a pleasure to applaud.
An absolute must-see, the SAOS production of Oliver proves why the future of theatre is in safe hands.
It plays at Stourbridge Town Hall until Saturday 26th October. To get tickets, head online to seaty.co.uk/saos-oliver.