Let's get this out the way now, shall we? This show is amazing, stunning and has a cast that's full of West End potential!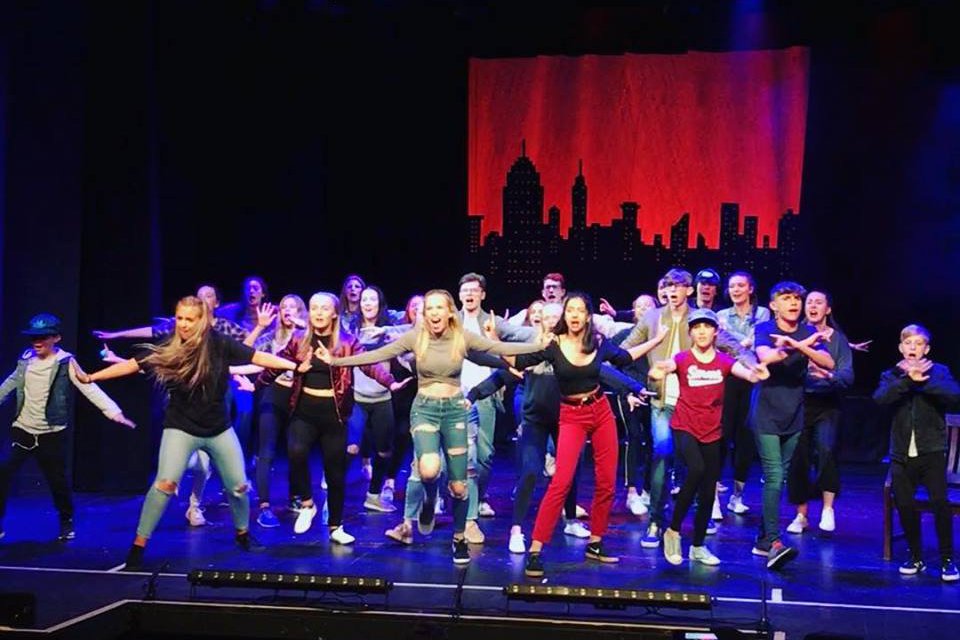 All of those phrases I would expect to see on the poster for this production of 13 The Musical, which marks the inaugural production for SAOS Youth Theatre. I could use many other words, all in a similar vein, and each one would be correct and true.
I absolutely loved this production of Jason Robert Brown's teenage musical. The acting, singing, staging, dancing, music and direction could easily be at home at the London Palladium - and no, I'm not just saying that.

Let's get things in perspective here. This was an amateur performance by very talented young people. I've seen many, many amateur productions and only a handful standout as masterclass of putting on a show. Under the directorship of Rachel Davies and musical director, Nick Jeavons, this show leaves you with goosebumps from beginning to end.
13 The Musical centres around Evan Goldman, and wannabe teenager about to break into 13-dom. He leaves his home in New York after his parents split and is forced to move to Appleton, Indiana. He soon finds that to fit in and be accepted by his new peers, he has to provide and then some. Of course, there's a love story, of course there's drama but the way the story is told is painless and seamless.
As a Jewish boy from NYC, Evan, played very professionally and believably by the wonderful Oliver Keeling, invites everyone to his school to his bar mitzvah but whether they turn up will depend on him doing them all favours.
Other than Oliver, other stand out performances include James Bastable as the incapacitated Archie, India Shinton as Kendra and Hannah Shillingford as Evans's love interest, Patrice. However, singling out individuals is wrong as they all brilliant!

I'd happily see this performance again and again, but it's down to you buy tickets and head down to Stourbridge Town Hall. You've only got until tomorrow night, but I promise you, you will not be disappointed.
13 The Musical runs till Friday 6th July at Stourbridge Town Hall. For more information, or to get your tickets, check them out online.