You know what they say. Reminiscing isn't what it used to be and there's no future in history! All true, however, without nostalgia, we wouldn't be able to have a jolly good sing song in the presence of the greats!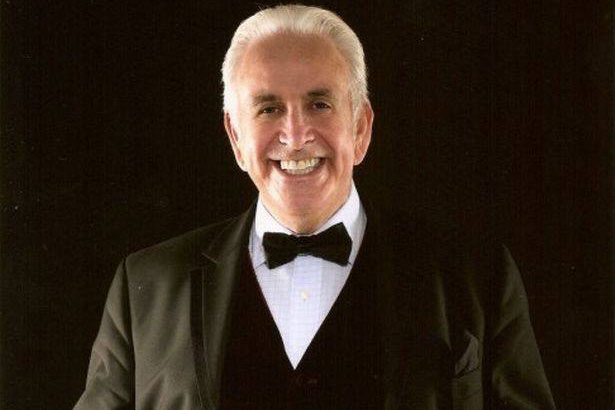 'A Grand Music Hall' at Wolverhampton Grand Theatre is specifically designed for those who like their entertainment with feathers and songs about bananas. Those of a certain age will remember, with fondness, the BBC TV programme 'The Good Old Days'. This stupendous, flamboyant show ran for 30 years and showcased the alternative talent of the stars of the day. They'd come on stage dressed in a Victorian tail coat (or better still, a really massive hat) and sing songs that would have been popular in the Victorian–Edwardian music hall, along with sketches of the era performed in the style of the original artistes.
'A Grand Music Hall' is an homage to this type of entertainment. With a basic band under the musical directorship of Guy Rowland and nothing on stage but a small round table adorned with the infamous gavel, this is a show that is guaranteed to put a smile on your face no matter how old you are.
We're fortunate to have showbiz legend, Don Maclean, to add some very British humour to proceedings. Don represents a time where variety was on every street corner and due to the fact that this is the second year of the show, the audience clearly yearn for more from the former CrackerJack host.
He is joined on stage by the pure voice of West End Actress, Julie Paton (Cats) and panto favourite, Ian Adams (Aladdin, Jack and the Beanstalk) who brings the whole show together as the compere very much in the style of Leonard Sachs (ask your Gran!). To complete the variety line-up, expect to see tricks from Van Buren and Allyson and a good old sing-a-long with Keith Minshull who is also an onsite actor at Blists Hill Victorian Town in Telford.
I took my 23-year-old daughter to see for herself what entertainment 'really' looked like. She wasn't disappointed - we were laughing, clapping and singing all the way through and we loved it!
The show has an 11am matinee and a 7:30 pm evening performance on its final day today, For tickets, visit grandtheatre,co.uk.