Stage and TV star, Jodie Prenger; Coronation Street favourite, Vicky Binns and Daniel Casey, best known as DS Gavin Troy in Midsomer Murders, lead the cast in the ground-breaking comedy classic, Abigail's Party, as the UK tour arrives in Birmingham!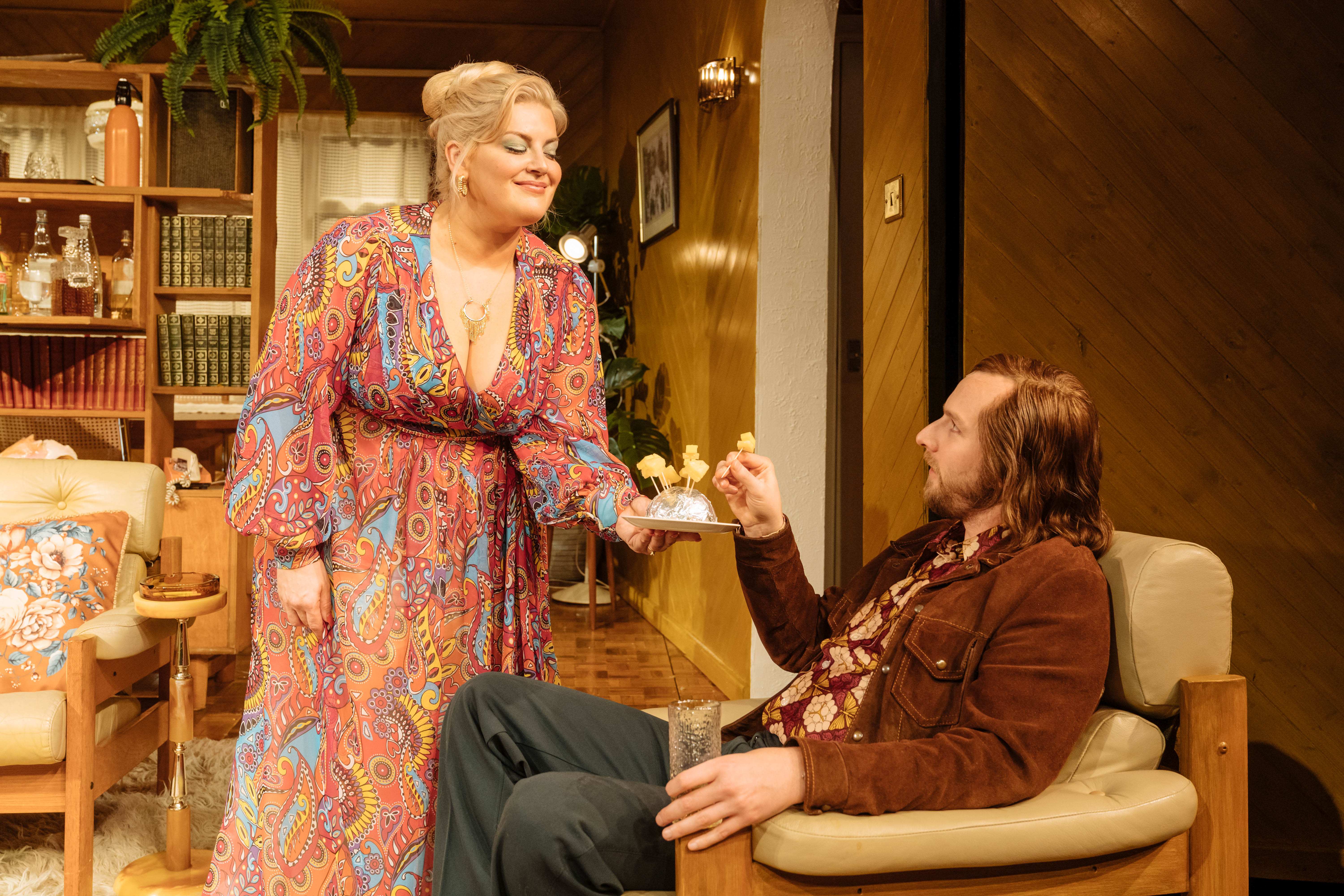 As with so many comparable productions, the plot is simple but gives huge scope for laughs. Beverly and husband Laurence are throwing a party for their newlywed neighbours, Tony and Angela. Joining them is Susan - the highly strung mother who's been banished from the party of her teenage daughter Abigail.
It's 1970's suburbia - a mix of cocktails, disco and cheese and pineapple on sticks - and as tensions rise and tempers flare the sheen of respectability is torn away by the warring couples with hilarious consequences.
Mike Leigh's iconic Abigail's Party is one of Britain's most celebrated comedies; beloved by audiences, it thrills and delights in equal measure and is definitely not one to miss. There's a distinct lack of quality comedy on the UK touring circuit at the moment. In a landscape filled with musical theatre and 'straight' plays, it's refreshing to see an old classic pulled out of the bag and even more so when you consider the laughs were as plentiful as it's 70s heyday.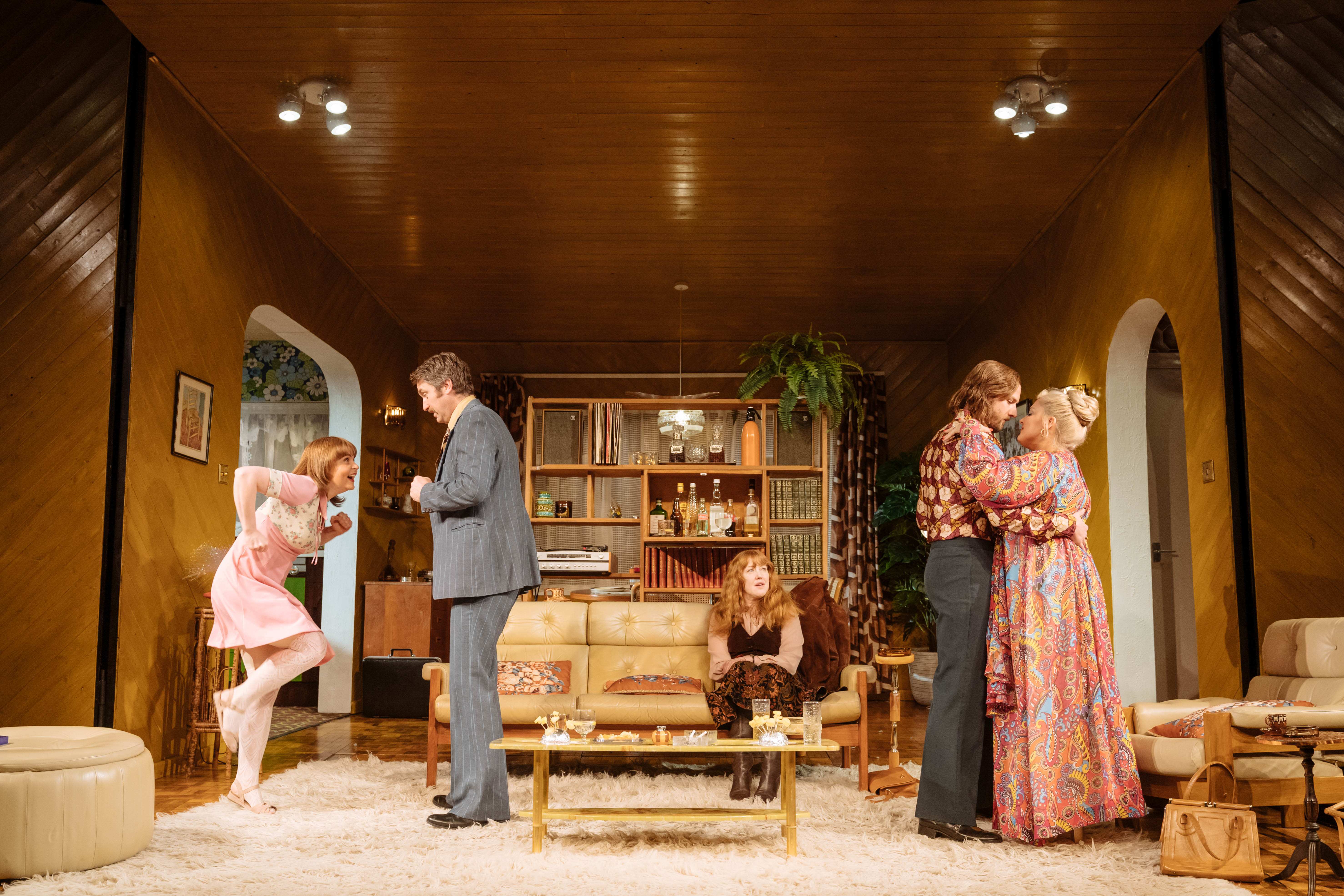 As kitsch and retro as the majority of overpriced Mayfair penthouses, the set has more pine, spider plants and floral cushions than a branch of Ikea - but it's hard to recreate an era with such authenticity and the design team should be applauded for their work.
Prenger is a perfect choice to lead the cast, period. Best known for stints in Cameron Mackintosh's revival of Oliver and Les Miserables, her natural charm and infectious personality spill out into every seat in the auditorium. Gliding around the stage, offering drinks top up's and opinions on everything, Prenger oozes confidence and exquisite comedy timing, her chemistry with Daniel Casey is second to none as the warring married couple.
Complementing the duo are Vicky Binns as Angela and Calum Callaghan as Tony; another twosome who prove that - whilst opposites definitely do attract - they can also be a recipe for disaster, but to the distinct benefit of those watching!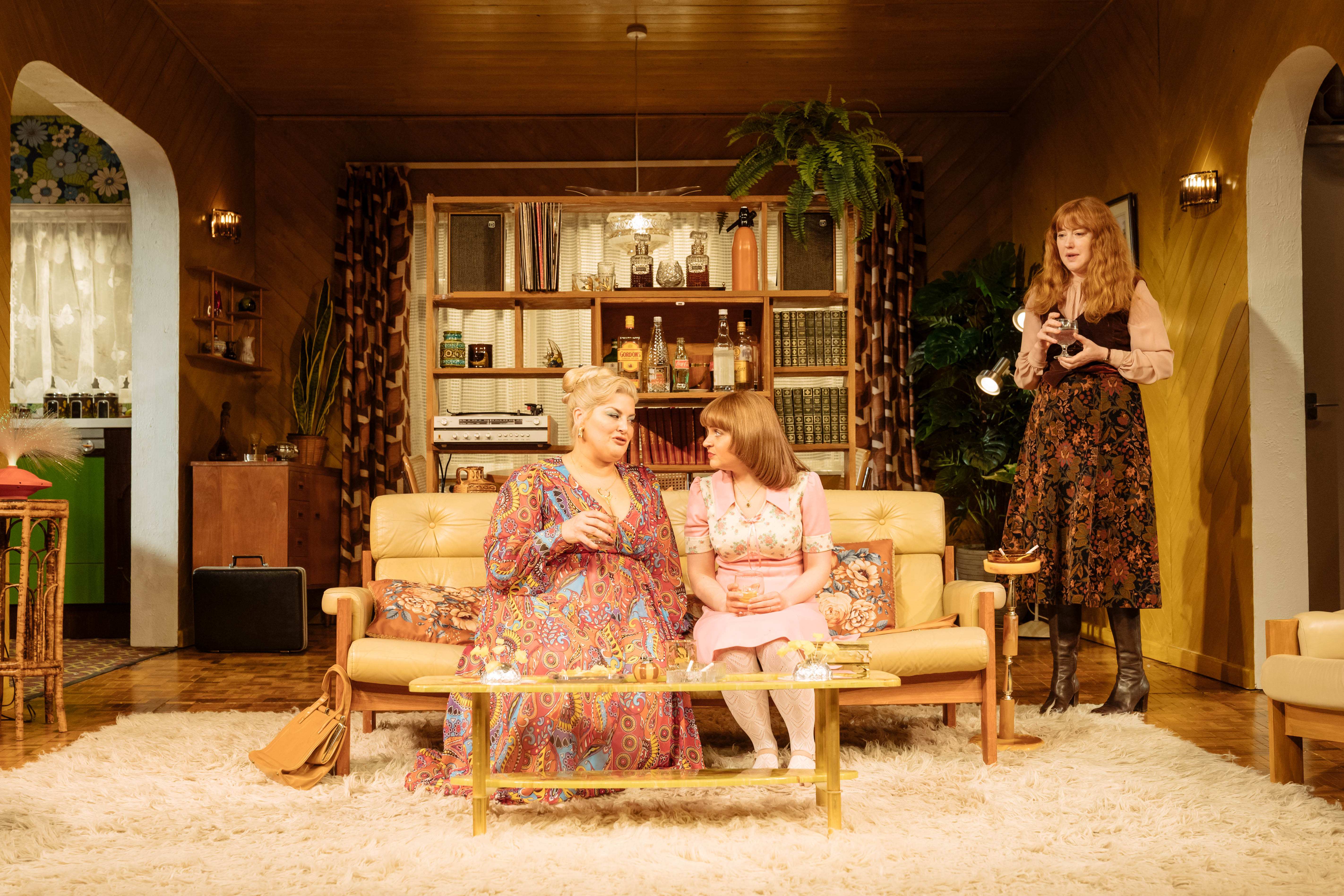 This show is full of sass, twists and turns and brilliantly written dialogue, perfectly executed. Whilst the style and setting are very much of their time, its safe to say the references have only gotten better with age and deliver a nostalgia trip alongside an awkward, car crash of cheese and pineapple on sticks and Demis Roussos records.
This is a night of flares, corduroy and period features - and I loved every second.
Abigail's Party runs at The Alexandra until Saturday 26th January. For more information, or to get your tickets, head online to atgtickets.com/birmingham.