Tonight was a night of firsts for me. The first panto of the season, the first time I'd seen Aladdin as a pantomime and the first time I'd set foot (ashamedly!) inside Blue Orange Theatre - and I'm pleased to report that all three were a resounding success!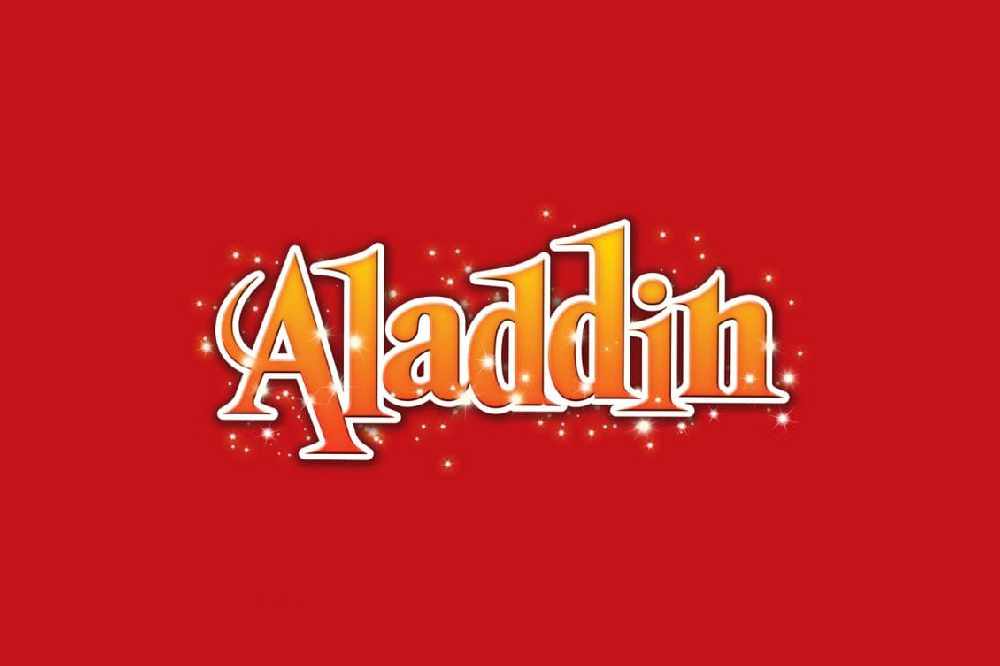 First thing's first - Blue Orange itself is an absolute dream. Recently taken on by the team at JW Theatres, this is an intimate 100-seat venue which punches well above its weight. It's fair to say elements of the space hark back to previous incarnations of the theatre, but the refurbishment programme is well under way with the bar area looking modern and sleek and an auditorium which honestly boasts some of the comfiest seats I've sat on in a theatre for a long while!
I stand by my description that this space is the biggest gem in the Jewellery Quarter and one you can't help but fall in love with. This isn't a dingy community hall with a smell of damp and a dodgy follow spot inherited from a bygone era - this is a theatre thats seeing investment and kudos, married with simplicity and an honest offering of new and innovative performances.
Talking of which - if I'm brutally honest - I had my concerns when I took my seat. I half expected 'average' acting, cheesy dancing and a production where I'd have to say how 'nice' the performance had been...but I also don't mind admitting my presumptions were way off the mark. Created in conjunction with the Midlands Academy of Musical Theatre, and with a cast made up of its students, this show is described as 'affordable family pantomime' and it fits the criteria perfectly.
Aladdin is a perfect storm of exquisite staging, talented cast and out and out fun, which had the audience grinning from ear to ear from the moment the lights went up. It's fair to say that this isn't the high budget show you'd see at this time of year in one of the mainstream venues around the city - but what's incredibly reassuring is it doesn't try to be. This show knows it's limitations and excels within them with a cast and creative team who are passionate about what they do and one of the most welcoming companies I've had the pleasure to meet in a long while.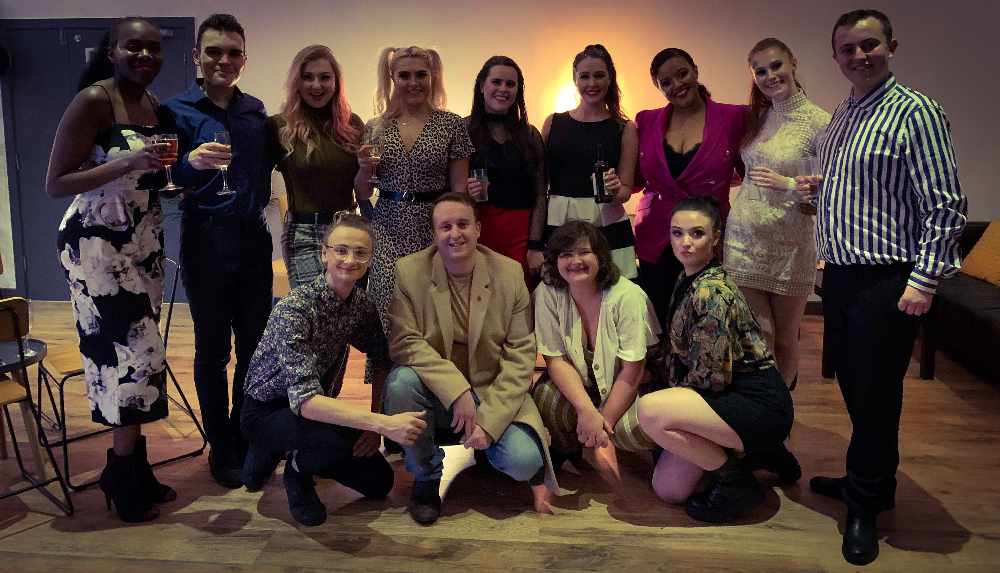 One element which really shone (literally!) was the lighting. Expertly crafted by Joanne Marshall, the capacity for creating something visually stunning has been expanded at Blue Orange in recent months, and Marshall pushed it to its limits - which paid off in droves. Whilst the set may not be a multi-million pound extravaganza, the lighting emphasised and defined the staging and - especially during the magic carpet scene - made for a jaw dropping atmosphere in the auditorium.
The second plus for this production is it's creative team and the talent they bring to the floor. Choreographed and directed by CiCi Howells and Tomas Wolstenholme respectively, their years of experience in both the West End and touring the UK speaks volumes. With dance routines that wouldn't look out of place on the London stage, their efforts are made all the more significant when chatting with the cast after who couldn't speak more highly of both of them.
And talking of the cast - what a talented bunch of people they are! Lewis Collier Smith is in his element as Aladdin, with a cheeky streak and an obvious chemistry with Will Wheeler, who plays his brother Wishee Washee. Wheeler is a comedy genius in the making, keeping the audience smiling, whether young or old.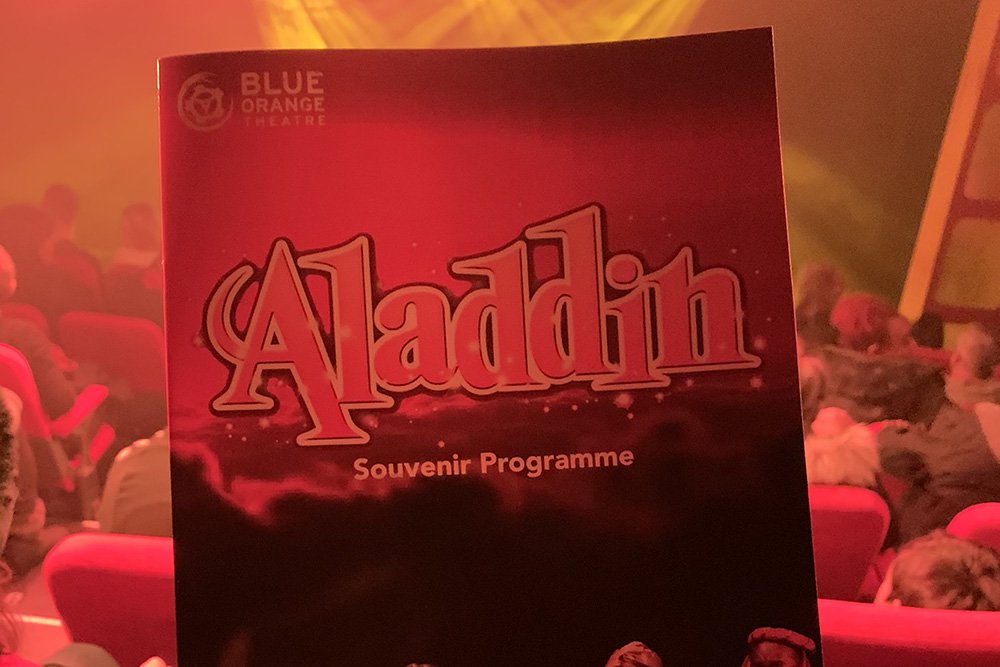 Rachel Hoskins brought a new take to Princess Jasmin. Playing her with slightly more independence, her interpretation played off beautifully against her soon to be prince. However, the queen of sass has to be Amelia Cameron-Padmore as the Genie. With a role that was immortalised by Robin Williams in the film, Padmore brought enough of his comedy to her interpretation without it becoming a caricature - something welcomed by the audience.
Ping and Pong were another highlight - silly and slapstick, June Stay and Abbie Lee are two of the performers who, both in this role and others they take on during the evening, give a firm reassurance that the British theatre industry doesn't realise the talent it has within it. Special mention should also go to the other ensemble members who danced themselves silly - each and every one of you should be incredibly proud of your achievements which set you apart from so many of your peers.
This production of Aladdin just felt 'right'. There was enough silly humour to keep the kids smiling and enough innuendo to make it all inclusive. If you want an affordable pantomime this Christmas, the chance to support emerging talent with a comfy, intimate theatre experience (where the whole drinks bill came to less than a bag of Minstrels in most venues!) you could do a lot worse than a visit to Blue Orange this Christmas.
Aladdin plays at Blue Orange Theatre until Saturday 8th December 2019. For more information, or to get your tickets, head to blueorangetheatre.co.uk.