Amélie is a musical based on the 2001 romantic comedy film of the same name. The original production premiered at Berkeley Repertory Theatre in September 2015 and opened on Broadway in March 2017.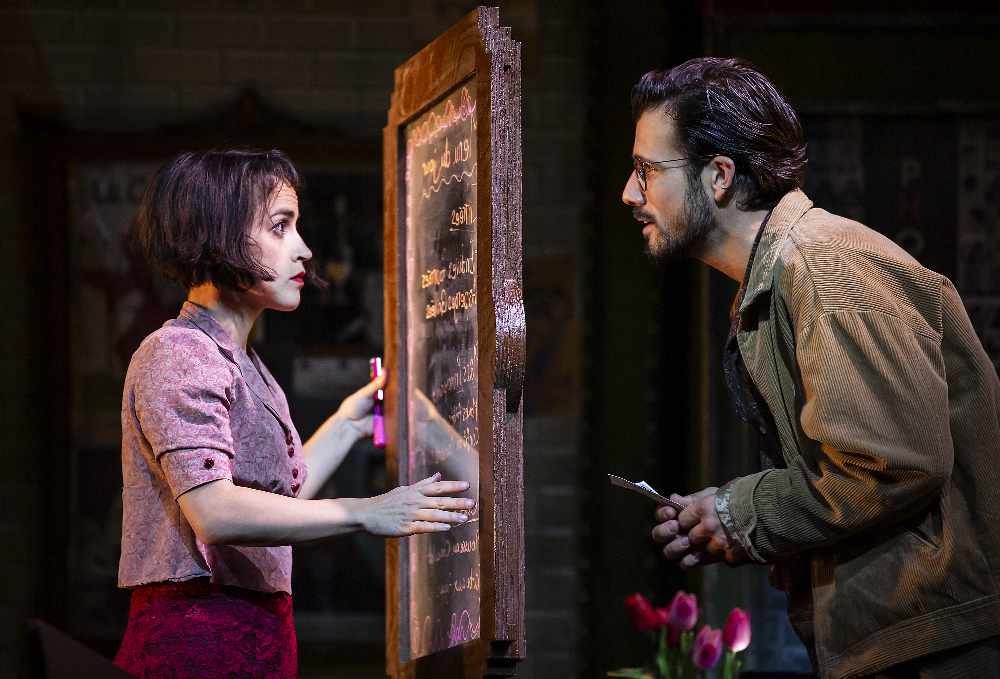 It is the story of an astonishing young woman who lives quietly in the world - but loudly in her mind. She secretly improvises small, but extraordinary acts of kindness, that bring happiness to those around her. But when a chance at love comes her way, Amélie realises that to find her own contentment she'll have to risk everything and say what's in her heart.
What's so lovely about this show is to come to it with completely fresh eyes. I've never seen the film and - if I'm honest - I'd never heard of the musical until it came-a-knocking at The Alex. For once it's not a case of a new production of a much loved classic, this is Amelie's first time treading the boards in the UK and comes to Birmingham fresh from a highly acclaimed West end run which almost became a machine for printing five star reviews...and it's not difficult to see why.
With only slight alterations since it's time in the capital, this story is both heartwarming and captivating - something conveyed brilliantly by all on stage in a show which has an almost fairytale-like quality about it. On top of that, a production where the actors play instruments live and sing with an almost anthemic and joyous quality is always a sure fire winner in my book.
First things first - the staging is STUNNING. Dim lighting and an almost industrial landscape lend themselves to amazing ways to re-purpose piano's as bar's and grocers stalls; the creative team deserve a huge pat on the back.
Audrey Brisson takes on the role of Amelie and leads the cast brilliantly. With a quirky, well rehearsed and incredibly slick characterisation, it's clear Brisson has encapsulated the role and is having a blast on stage. A part that's as physically demanding as it is vocally, the best praise I can give is that the performance was so incredibly polished it was hard to find fault.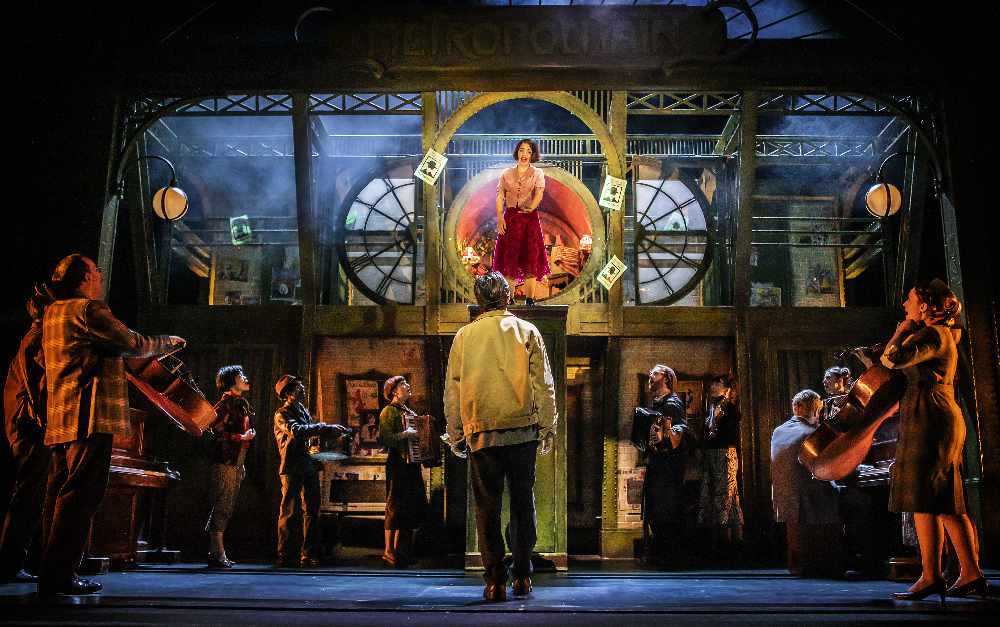 In some cases, that can be a negative; people like to see the 'human' side to a performance too. However in this intricate, almost Grimm-esque world of Amelie, it worked perfectly.
Danny Mac steps up as Nino, the love interest of Amelie and a man on a mission to find a phantom photo-taker. It sounds surreal, and in some ways it very much is, but Mac portrays such a tender and emotional masculinity that you can't help but feel endeared to him. In many ways the perfect leading man for the role.
Amelie is, without doubt, unique, beautiful and an intriguing take on the genre. This isn't Les Mis and nor is it Grease. This is a new way to construct a musical and one that I think we'll see more of in a growing society.
Amelie will transfer to London for a run at The Other Palace from the end of November. For more information, or to get tickets head online.