We reviewed the current production of 'Avenue Q' earlier in its run. This review is an updated version of a previously published one.
---
Avenue Q is something of a phenomenon. Winner of three Tony Awards, including Best Musical, Best Score and Best Book, the show is part flesh, part felt and packed with heart.
Somewhat bucking the trend, this show is less about jazz hands and excessive lighting and more about fun, humour and speaking its mind. Avenue Q is a laugh-out-loud musical that tells the story of a recent college graduate named Princeton who moves into a shabby New York apartment in a less that upmarket part of town.
There, he meets Kate, Rod, Trekkie, Lucy The Slut and other colourful types who help him finally discover his true purpose in life. This show takes an important - and very appropriate for the world we live in - message and conveying it to an audience in a way that's meaningful but also hilariously funny; and it achieves on both levels.
This is probably the fourth or fifth time I've seen the show and I've yet to find any cast predictable or repetitive; and this fortune doesn't change for this production. I always find it amazing that a show which is essentially an adult version of The Muppets can deliver such a different experience time after time of watching - but taking in the show tonight seemed markedly different in style and equally as fresh, as when I first saw the cast in February.
Bringing a new energy to proceedings, the current UK tour is emotive and has some real belly-laugh moments. It talks to the audience and is deliciously offensive - something everybody in the auditorium revelled in.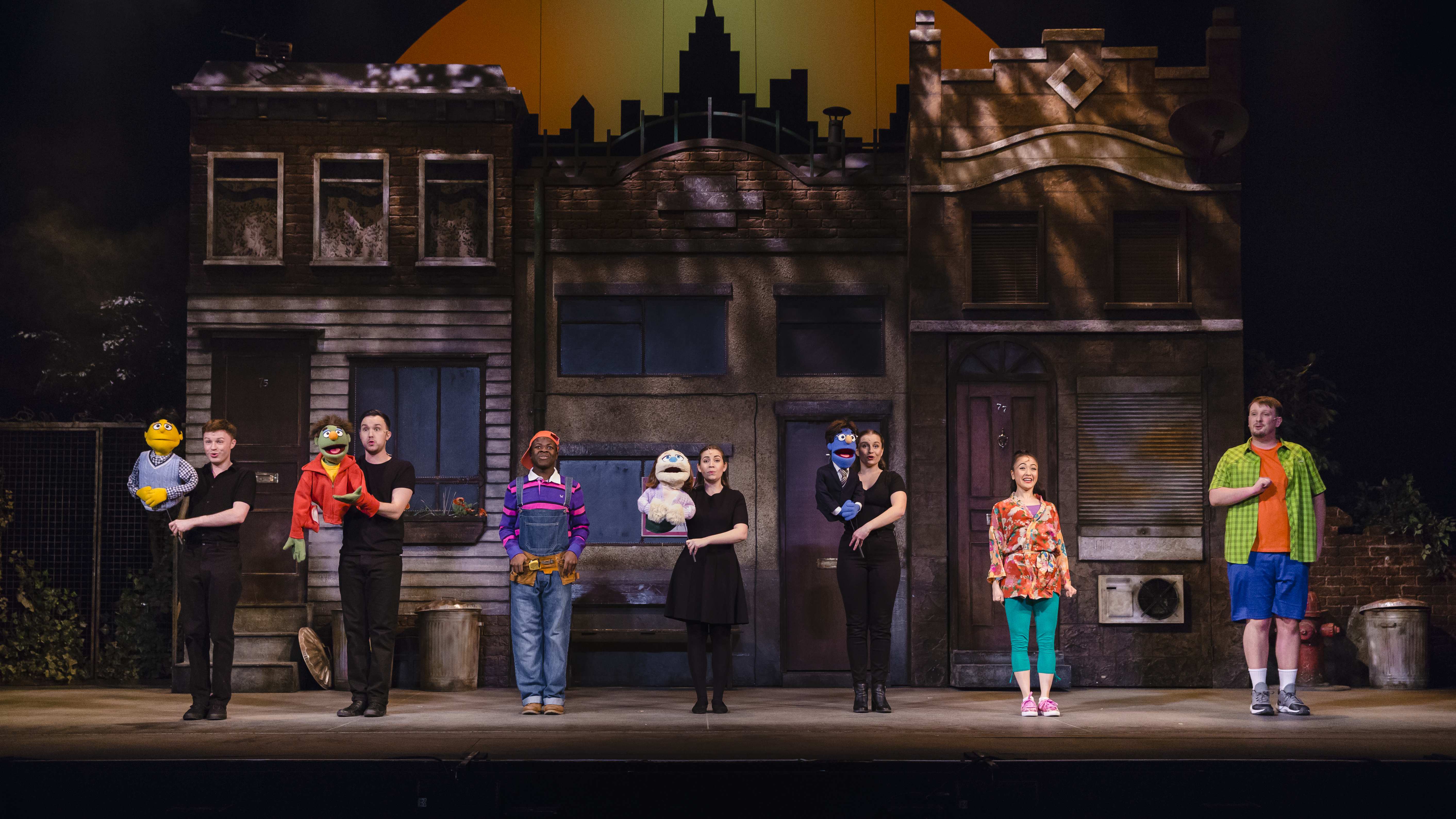 I also still find it amazing that, with this many shows under my belt I still can't help but watch the puppets! Helped on this occasion by the performers wearing black throughout, I defy you to watch Avenue Q and not spend the majority of the night ignoring the puppeteers - something which does feel somewhat disingenuous but which is also testament to their capabilities on stage.
In a seamless display of puppetry, where most actors are taking responsibility for more than one character (and sometimes having conversations with themselves because of it!), every person on stage this evening should be applauded. This show relies so heavily on teamwork - mostly because of the sheer choreography of operating one puppet, handing it off and taking on another in a seamless display of excellence.
The current UK tour cast are, quite simply, brilliant. Lawrence Smith is a safe pair of hands to lead the cast as Princeton/Rod. Hitting every funny line and not missing a beat, he was a joy to watch.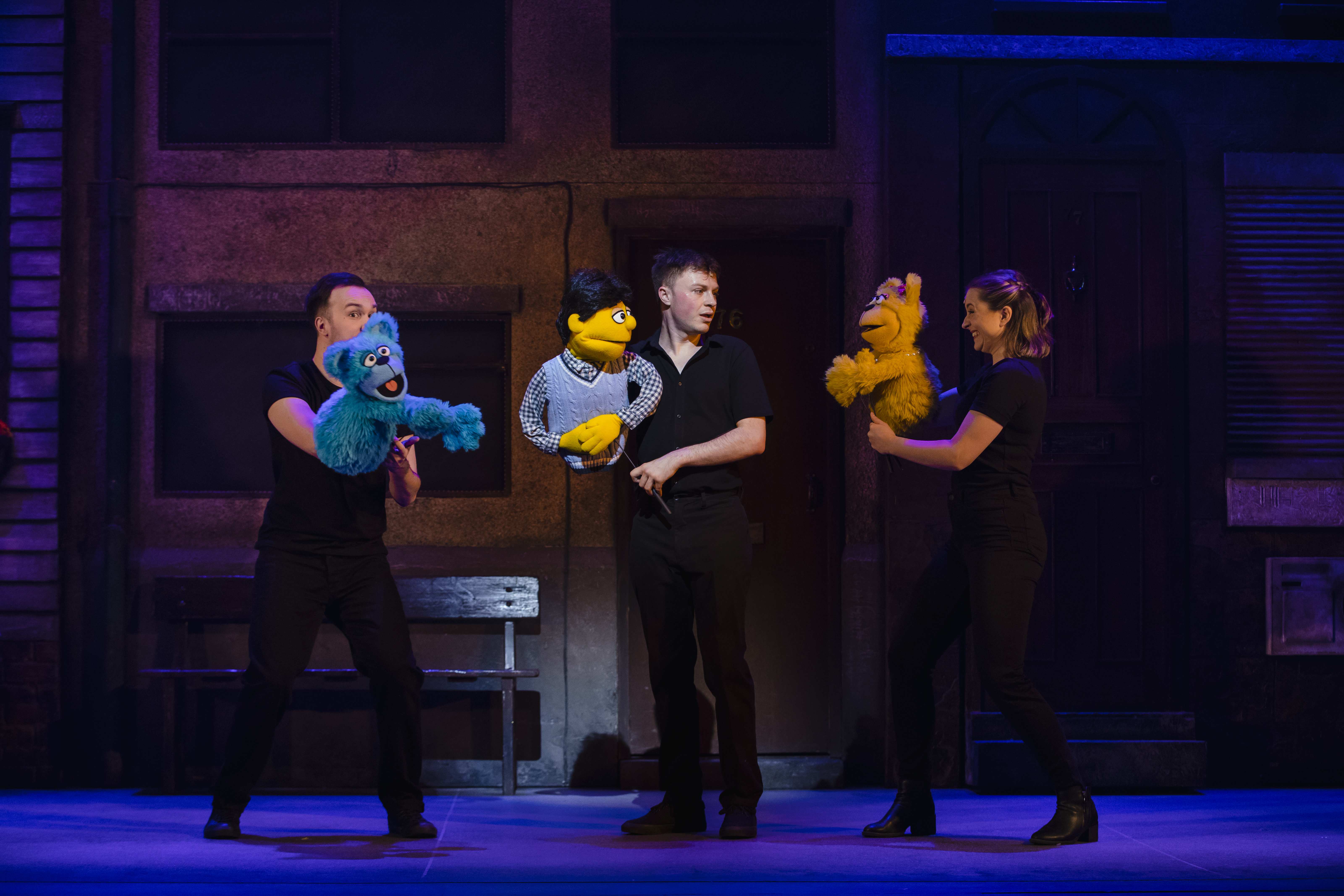 Tom Steedon and Megan Armstrong work seamlessly as Nicky and - in particular - Trekkie Monster, pushing the character a stage further than other performers I've seen and milking every laugh from young and old in the audience.
Cecily Redman also deserves mention, with her vocals soaring and an uncanny ability to make the entire room focus just on her - a true pro.
Avenue Q holds a special place in the annuls of musical theatre history. Never being afraid to push boundaries and unashamedly outspoken, this show says what we all want to in a time where we probably need the courage to do so more than ever - and this tour does that exceptionally.
Avenue Q runs at Wolverhampton Grand, until Saturday 16th February 2019. For more information, or to get tickets, head online to grandtheatre.co.uk.