There's something quite magical about a David Walliams book. His knack for writing stories which appeal to kids in equal measure to adults is amazing and reminiscent of Roald Dahl at times - and Awful Auntie is no different, something which is replicated seamlessly in the stage version which is currently touring the UK.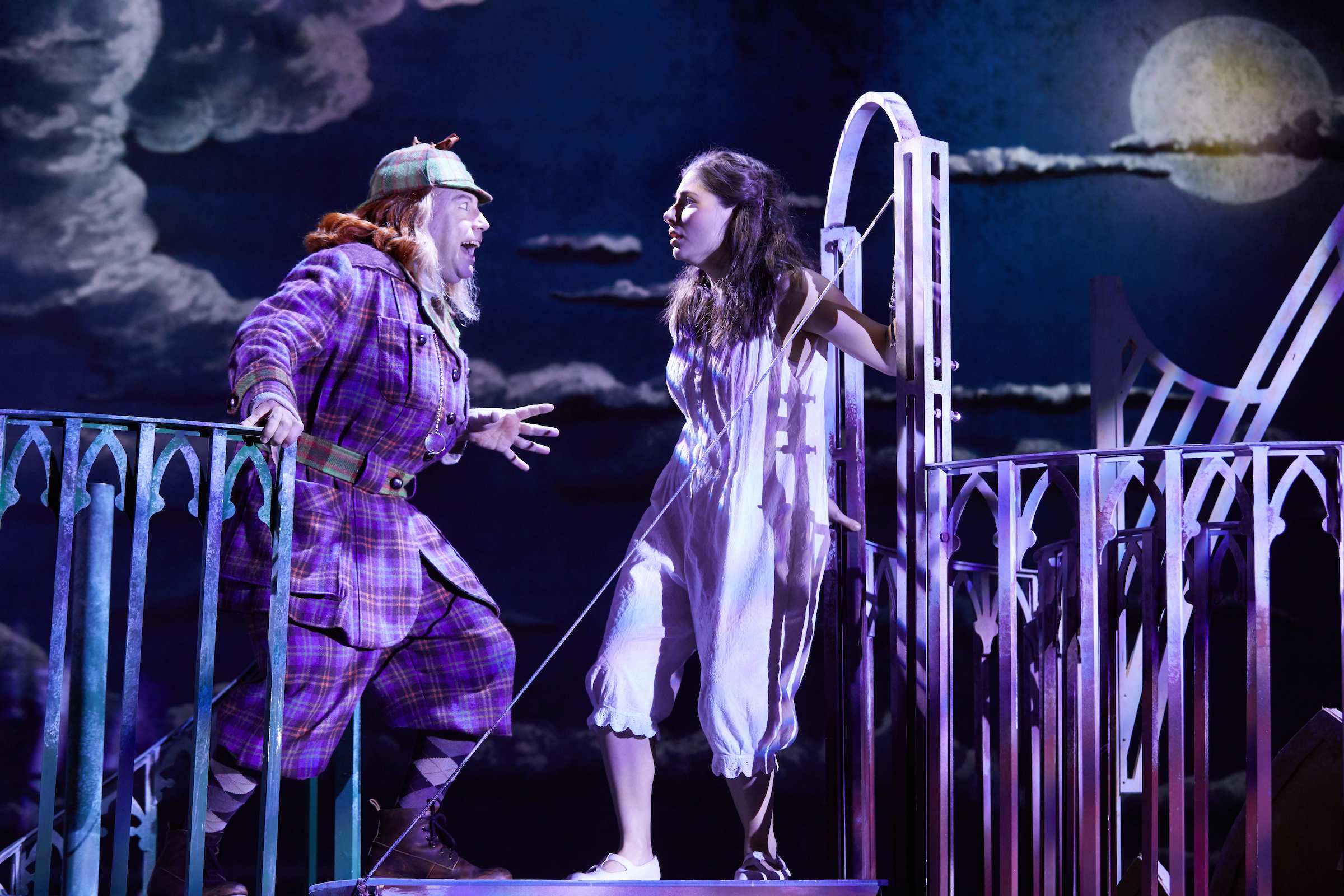 Birmingham Stage Company is one of the world's leading producers of theatre for children and their families. Founded by Neal Foster, this year marks their 25th anniversary. Since their formation in 1992, the company have staged over eighty productions for adults and children, working with Britain's finest living writers including Walliams, Michael Morpurgo and Philip Pullman.
The story is simple; when Stella sets off to visit London with her parents, Lord and Lady Saxby, she has no idea her life is in danger! Waking up three months later, only her Aunt Alberta can tell Stella what has happened. But not everything Alberta tells her turns out to be true and Stella quickly discovers she's in for the fight of her life against her very own awful Auntie.
Drawing on themes from Matilda, the production is as simple as it is elegant. The stage is filled with four rotating and moving columns which are adjusted and lit to represent different settings throughout the story. Brilliantly executed, this method leads to both practical scene changes and smooth story telling, something which is welcomed by parents introducing their children to theatre for the first time.
Ashley Cousins takes on the role of Soot - the friendly Ghost who helps Stella (Georgina Leonidas) overthrow her Awful Auntie. Cousins joins the show fresh of the back of the national tour of Gangsta Granny where he lead the cast as Ben. Creating a likeable and strong presence on stage, the chemistry between Cousins and Leonidas is evident.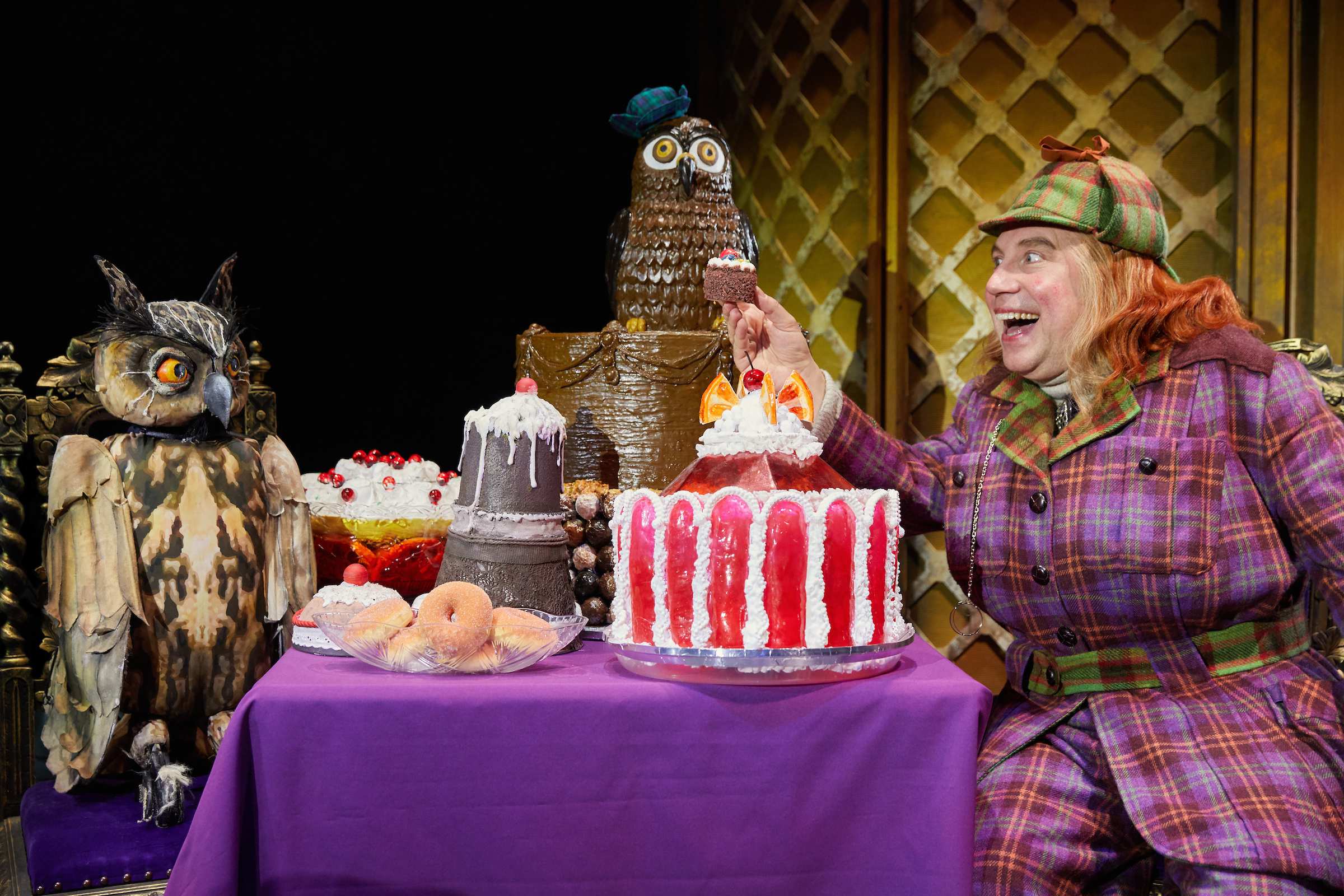 Roberta Bellekom takes on the role of Wagner, the large owl that Aunt Alberta has befriended, and incorporates some stunning puppetry which gives the show an even more professional slant. Alongside a brilliant 'Trunchbull-esque' characterisation of Aunt Alberta by Richard James, this production is one which absorbs you in a way that captures children's imaginations.
Encouragingly, and mimicking Walliams' style, this show isn't patronising. In fact it deals with some areas which may be considered to sit more towards the adult end of the spectrum - and the laughs and screams that came from the audience around me cement the shows popularity in the most important way.
Awful Auntie runs at Wolverhampton Grand until Sunday 30th September. For more intformation, or to get your tickets, head to grandtheatre.co.uk.