Whether you're a fan or not, there can't be many people in the UK who haven't heard of Benidorm. The ITV staple has been part of our lives since 2007 and ten series in, fans are no less in love with the characters than they were on day one.
Following in The Alexandra's tradition of a non-panto Christmas, Benidorm Live brings all of your favourites to the stage. From Jake Canuso (Mateo), Janine Duvitski (Jacqueline), Adam Gillen (Liam) and Sherrie Hewson (Joyce Temple-Savage) to Shelley Longworth (Sam) and Tony Maudsley (Kenneth), the world premiere of this hilarious comedy is every fans dream and it's set to bring sunshine and smiles to the UK.
Let's make this clear from the start - this show is camp, tacky and anything goes. But it's also a well put together, brilliantly executed and very funny two hours of live theatre. My main concern when I took my seat was that, having never seen the TV show, a collection of in-jokes, catchphrases and assumptions of prior knowledge would mean the entire production went straight over my head.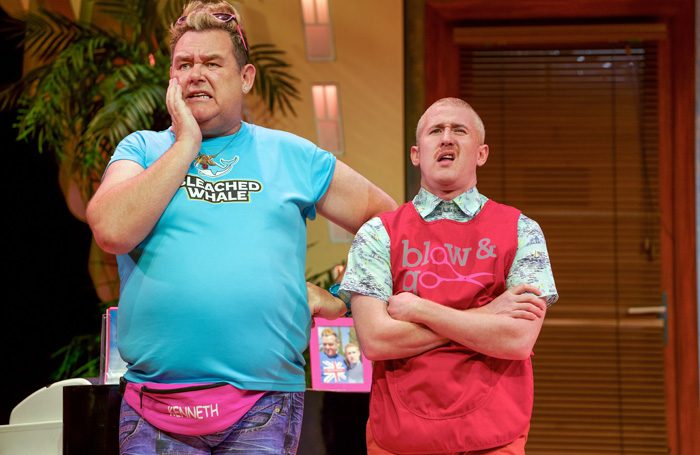 However Benidorm Live is about as funny as they come and, whilst I'm sure there were some subtleties I missed, there's no reason to consider this anything other than a bone-achingly brilliant night out, with double-entendres and a level of developed postcard humour that was throughly appreciated by a wide-ranging audience.
This production works perfectly as a standalone comedy. Bringing a handful of the shows most famous faces to the stage was sure to be a winner, however what this show doesn't suffer from is a lack of a storyline. This isn't an excuse to wheel the characters out for one final hurrah, this production had the audience laughing until there were tears rolling down their faces and that should be applauded.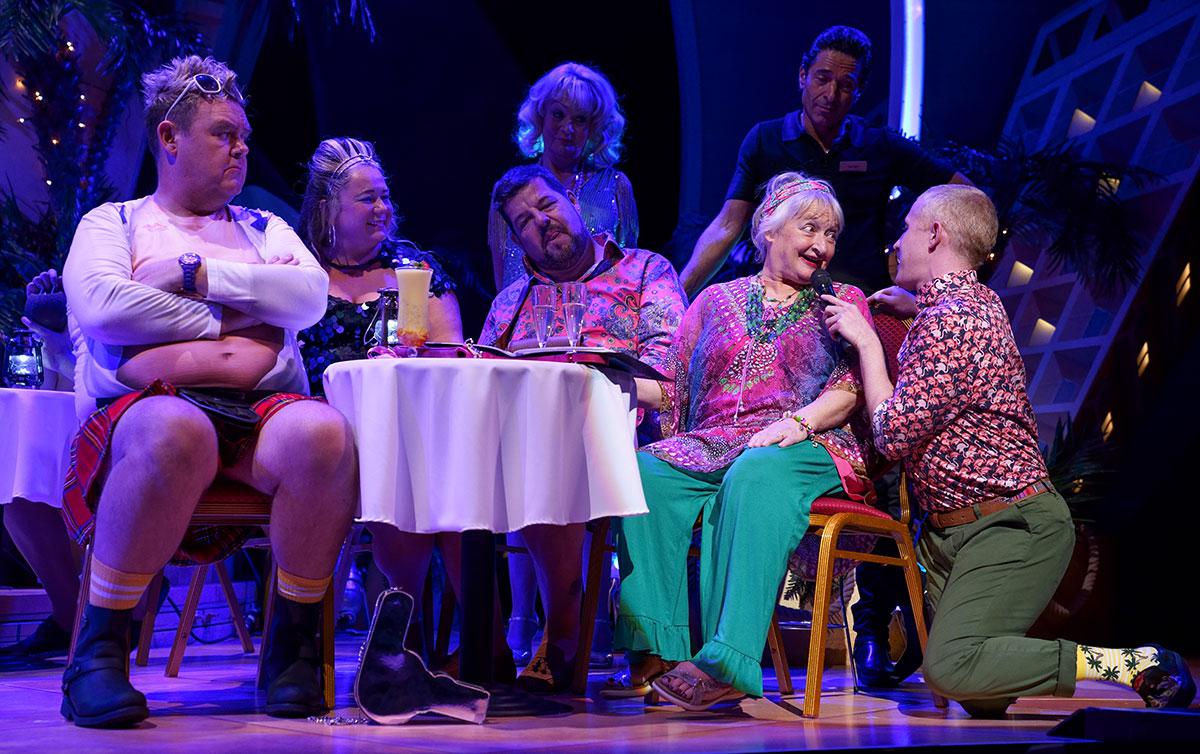 Special mention has to go to Janine Duvitski as Jacqueline and Adam Gillen, reprising his role as Liam. Both are, quite simply, perfection - from the first cheer to the last bow, every sentence that came out of their mouths was comedy gold and delivered beautifully. However picking favourites seems churlish in a show so reliant on a team effort. Every person on the stage tonight contributed to two hours of laugh out loud comedy brilliance - definitely a show to bring a smile to your face this Christmas.
Benidorm Live plays at Birmingham's Alexandra Theatre until Saturday 29th December. For more information and tickets, head to atgtickets.com/birmingham.